FTX Spent $40 Million On Hotels, Catering And Flights, Bankruptcy Documents Show
While it may amount to a paltry sum for a man accused of misappropriating billions of dollars, we're at least starting to get a clue as to where some of the money that was being "handled" by FTX was going - other than, of course, the Democratic Party.
A new report out this week details that FTX spent "nearly $40 million" on "expenses" that included things like hotel, entertainment and flights. The information came to light during FTX's bankruptcy proceedings and was reported on by Insider. 
The culprit was the entities Bahamian entity, called FTX Digital Markets. Though it didn't report any customer revenue, it had no problem spending. For example, Insider found that from January 2022 to September 2022 alone, the company spent $15.4 million on luxury hotels and accommodations.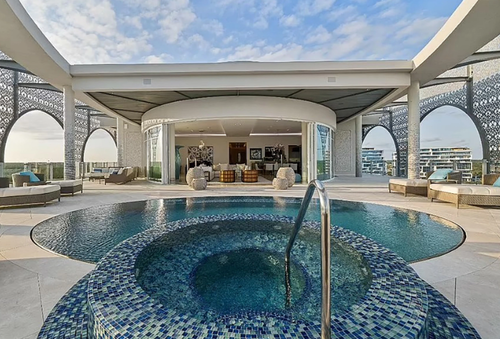 $5.8 million alone was spent at the Albany Hotel, described as an "oceanside resort with its own yacht marina and golf course". FTX founder Sam Bankman-Fried lived at a $30 million penthouse in Albany, where high end rooms can sometimes cost as much as $60,000 per night.
FTX also spent $3.6 million at the 4 star Grand Hyatt, the report says. The hotel was recently featured for hosting the reception for Prince William and Kate, Princess of Wales.
And it turns out that customers aren't the only people that Alameda Research is indebted to: bankruptcy filings found that the sister entity of FTX also owes $55,000 to the Margaritaville beach resort. Staff reported that FTX employees stayed in about 20 suites for "several months".
Finally, what good is a hotel if you can't eat? FTX also spent $6.9 million on meals and entertainment, including catering services. $3.9 million was additionally spent on flights, the report concludes. 
Tyler Durden
Tue, 01/10/2023 - 12:21