Judge Dismisses Lawsuit About Big Oil Conspiracy
Authored by Charles Kennedy via OilPrice.com,
A federal judge has dismissed a lawsuit brought to a California court last year by a group of individuals claiming the Trump administration and U.S. oil producers colluded with Russia and Saudi Arabia to keep oil and gasoline prices high.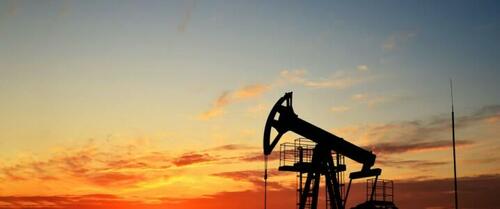 Defendants named in the lawsuit included the American Petroleum Institute, Chevron, Exxon, Occidental Petroleum, Phillips 66, and Energy Transfer.
The plaintiffs—about two dozen of them—alleged that the defendants conspired with Saudi Arabia and Russia, with the help of the Trump administration, to keep the prices of oil and fuels high.
The suit cites events from 2020, when Russia and Saudi Arabia temporarily locked horns and flooded the market with oil, causing prices to plunge. The plaintiffs also cite a statement made by API chief Mike Sommers, who said that:
"What we have here is . . . a supply shock because of the decision by Russia and the Saudis to flood the market with oil. Ultimately the solution here is to work in a diplomatic way to make sure that oil markets are well balanced."
The statement is taken by the plaintiffs to mean it was made at the instigation of the companies named as defendants and that it prompted API's Sommers to seek consultation with the White House on remedying the matter.
The plaintiffs also targeted President Donald Trump for taking part in the conspiracy, citing a couple of tweets from April 2020, when the President first hailed lower fuel prices resulting from the price war between Russia and Saudi Arabia, only to do a U-turn a few days later and suggest that an end to that production conflict would be good news for everyone, especially the U.S. oil industry.
In his ruling, Judge Jeffrey White said, as quoted by Courthouse News Service, that "The allegations include specific foreign policy decisions allegedly made by the Trump administration in furtherance of the alleged conspiracy."
"The court lacks jurisdiction over a complaint that 'requires and inquiry into' whether foreign nations entered an agreement with defendants at the behest of the President of the United States," he also wrote.
Tyler Durden
Tue, 01/10/2023 - 14:45