Power-Crazed Biden Administration May Ban Gas Stoves
Gas stoves, which are used in about 40% of American homes and are loved for their easy and speedy adjustability, may be banned by the Biden administration over concerns about their production of indoor pollutants.  
"This is a hidden hazard," U.S. Consumer Product Safety Commission (CPSC) commissioner Richard Trumka Jr told Bloomberg. "Any option is on the table," said the son of the late AFL-CIO president. "Products that can't be made safe can be banned."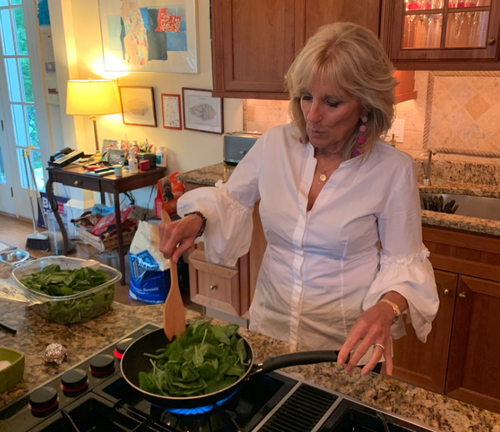 Gas stoves are even more prevalent in restaurants: 76% of them use gas. "There are certain types of food and certain culinary techniques that really require a flame in some way, shape or form to work and also for consistency and quality purposes," Mike Whatley of the National Restaurant Association told The Hill.  
A whopping 94% of restaurant owners who use gas say a ban would hurt their business. Some chefs are already rebelling: 
In protest of the suggested ban on gas stoves, I'm staying taped to this stove forever. pic.twitter.com/mytHWml7rl

— Chef Andrew Gruel (@ChefGruel) January 9, 2023
In December, New Jersey Senator Cory Booker and Virginia Rep Don Beyer, both Democrats, wrote a letter to the safety commission urging them to address gas stove emissions, citing their adding to a "cumulative burden" on "Black, Latino and low-income households." The letter was co-signed by 18 other legislators. 
The EPA and World Health Organization say gas stove emissions are implicated in a variety of maladies, from respiratory illness, cardiovascular problems to cancer. A study last month said 12% of childhood asthma is attributable to the stoves. 
Skeptics say any type of cooking produces potentially harmful emissions. "Ventilation is really where this discussion should be, rather than banning one particular type of technology," Jill Notini of the Association of Home Appliance Manufacturers told Bloomberg. "We may need some behavior change, we may need [people] to turn on their hoods when cooking."  
In October, Consumer Reports advised readers to consider making their next stove an electric one after the group's tests detected "high levels of potentially dangerous nitrogen oxide" emitting from gas versions.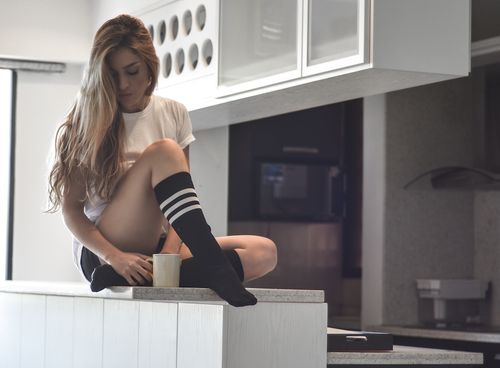 "Our tests found NO₂ at levels above those recommended by some public health organizations for indoors, particularly when the ranges were used without ventilation and when a burner was set on high," said Consumer Reports' Ashita Kapoor. "That's alarming."
The CPSC's next step toward prohibition: An open, public-comment period on the dangers of gas stoves is expect to begin later this winter. Short of a ban, the agency could set emission standards. 
Meanwhile, some states and municipalities are already targeting gas stoves. A New York City ban on natural gas lines in new buildings shorter than seven stories will take effect later this year. A ban on such lines in taller buildings will start in 2027. 
If you want to front-run a federal ban -- or if you just like free money from the Fed's printing press -- see if you qualify for a cut of the $4.5 billion in electric appliance rebates created by the so-called Inflation Reduction Act.
Qualification will hinge on where you live and your income relative to the median household income (HHI) in your area. For example, if you make up to 80% of the median HHI, you get up to 100% of the cost of the appliance or $840, whichever is less. Between 80% and 150%, you get a 50% rebate. Above that: No rebate for you! 
When you lose power due to a blizzard or hurricane, having a gas stove can save your life.

Naturally, the government wants to ban it. https://t.co/y0bUw3CQyz

— Tom (@RedneckGoalie30) January 9, 2023
Come and f$cking try to take my gas stove!!! I'll protect it like my child against a pedophile!! 😡😡 https://t.co/E77BWXamwG

— BengalLady (@YvetteBoose) January 10, 2023
My gas stove identifies as an electric stove.

— ₿itcoinization  (@bitcoinisation) January 9, 2023
Tyler Durden
Tue, 01/10/2023 - 15:45