Schiff, Swalwell And Omar To Get Boot From Committees As McCarthy Cleans House
Following the Monday passage of the House rules package, the next order of business will be "populating" the chamber's committees.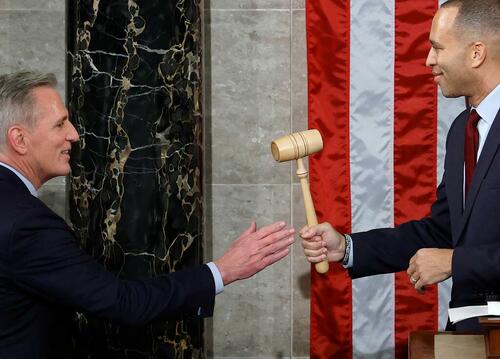 And after Democrats weaponized Nancy Pelosi's gavel over the last two years - booting GOP Reps. Marjorie Taylor Greene and Paul Gosar off committees over QAnon wrongthink and posting memes - Republicans are set to return the favor, with McCarthy expected to boot Reps. Adam Schiff, Eric Swalwell and Ilhan Omar from their committees.
Democrats are expected to name Schiff and Swalwell to the Intelligence Committee, and place Omar on Foreign Affairs, according to Punchbowl News, citing multiple Democratic leadership sources.
"Swalwell can't get a security clearance in the private sector. I'm not going to give him a government security clearance," newly minted House Speaker Kevin McCarthy told Punchbowl. "Schiff has lied too many times to the American public. He should not be on Intel."
"I made all [three] cases before. It's not like it's anything new… Remember, this is what Nancy Pelosi, this is the type of Congress she wanted to have," McCarthy added.
Swalwell notably banged an alleged Chinese spy who helped him fundraise in 2014. After an FBI briefing on the woman, the top Democrat said he cut all ties with the woman - Christine Fang, also known as Fang Fang.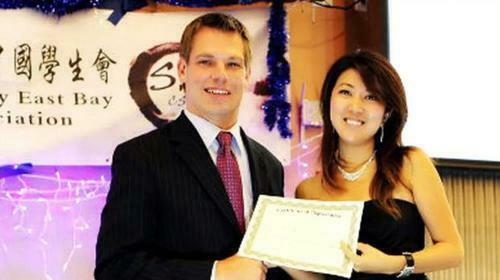 In 2020 when the news broke, McCarthy called for Swalwell to be "removed from Congress."
.@GOPLeader Kevin McCarthy on China planting a spy in Congress: @RepSwalwell should be "removed from Congress" [via @IngrahamAngle] pic.twitter.com/2m9c5tojcJ

— Tom Elliott (@tomselliott) December 9, 2020
Schiff, of course, vehemently peddled the Russiagate hoax and played a large role in both impeachments of former President Trump (and claimed there was 'more than circumstantial' evidence that Trump colluded with Russia).
When asked about losing his seat, Schiff told Punchbowl that McCarthy "will adhere to the wishes of Marjorie Taylor Greene."
And the Somali-born Omar has made anti-Semitic comments and probably married her brother in an immigration scam, according to the Daily Mail.
More via Punchbowl News:
Also: Texas GOP Rep. Jodey Arrington is the new Budget Committee chair. Arrington beat Reps. Buddy Carter (Ga.) and Lloyd Smucker (Pa.) to win the gavel in just his fourth term in the House.

Recap: Missouri Rep. Jason Smith is the new chair of the Ways and Means Committee. He beat Reps. Vern Buchanan (Fla.) and Adrian Smith (Neb.). North Carolina Rep. Virginia Foxx won another term as chair of the Education and the Workforce Committee. Check out our full coverage in Monday's Midday and PM editions.
Isn't this fun?
Tyler Durden
Tue, 01/10/2023 - 11:25