Ship Carrying Ukraine Grain Refloated After Running Aground In Egypt's Suez Canal
The bulk carrier "Glory," carrying grain from Ukraine to China, suffered "equipment failure" and went aground early Monday in the Suez Canal, the canal authority said. The vessel was refloated, and canal traffic was restored before major disruptions plagued the Egyptian waterway. 
"The authority's marine rescue team dealt professionally with a sudden technical failure of the machines of the bulk vessel GLORY at kilometer 38 passing within the northern convoy on its journey coming from Turkey and heading to China," the Suez Canal Authority tweeted.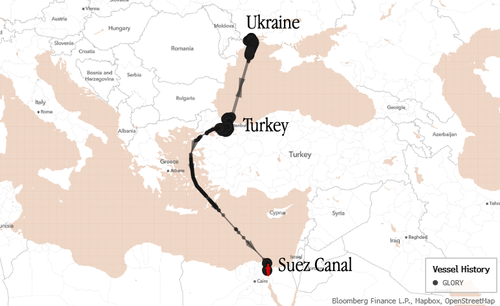 "The towing of the ship Glory has now started with the Authority's tugboats," it added. The Suez Canal Authority said the technical failure was engine-related.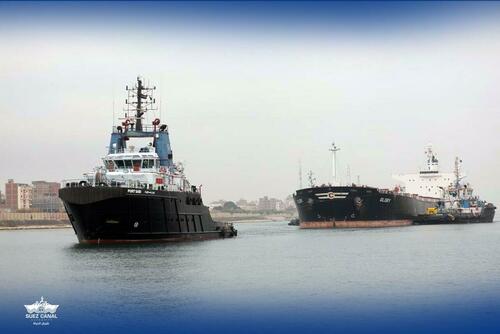 Canal services firm Leth Agencies wrote there was a brief delay on the canal, but it has since been restored. 
M/V GLORY has been refloated by the Suez Canal Authority tugs.

21 vessels going southbound will commence/resume their transits. Only minor delays expected.

— Leth (@AgenciesLeth) January 9, 2023
The 225-meter vessel was loaded with nearly 66,000 metric tons of corn from Ukrainian and was headed for China, according to Istanbul-based Black Sea Grain Initiative Joint Coordination Center. 
Glory isn't the first vessel to run aground in one of the world's most important waterways. Ever Given, a massive container ship blocked the canal in March 2021 for six days. Last August, the Affinity V oil tanker ran aground and was freed after six hours. 
Tyler Durden
Tue, 01/10/2023 - 04:15