Stocks Squeeze Higher After Powell 'Nothingburger', Bonds Dumped
The day started on a down note with a disappointing drop in Small Business Optimism, back near COVID-lockdown-lows, but all eyes and ears were glued to what Powell would say at 0900ET and if he would jawbone down the "unwarranted" easing of financial conditions that is occurring...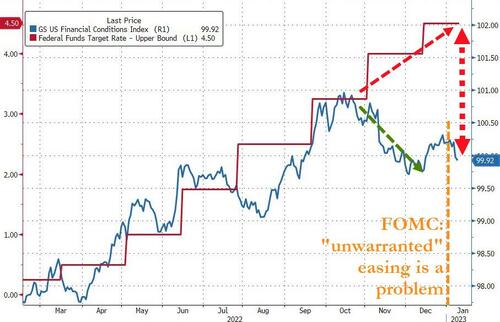 Source: Bloomberg
...and he basically said... nothing... Barely any comment on current monetary policy at all and that was all the market needed to adjust to 'pausing'. Interestingly, Fed rate-trajectory expectations drifted modestly hawkishly today...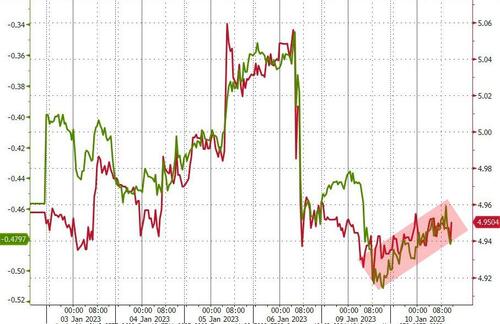 Source: Bloomberg
But stocks wanted higher and higher they went ahead of Thursday's CPI event risk. Small Caps outperformed while The Dow lagged. The last few minutes saw the major indices meltup into the cash close...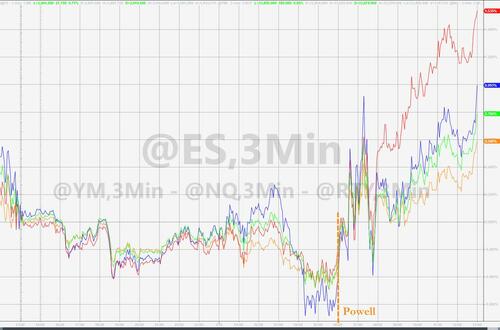 S&P was trapped between its 50- and 100-DMA today for much of the day but the machines wanted to run the 50DMA stops and did so...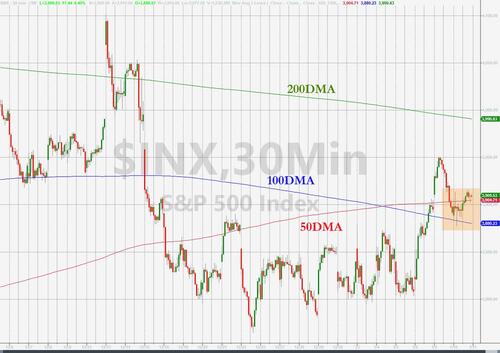 Multiple attempts at short-squeezes today finally triggered a breakout...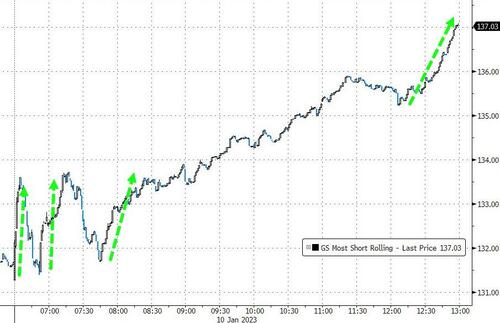 Source: Bloomberg
VIX was clubbed like a baby seal, tumbling back to a 20 handle...
Bonds were battered today broadly-speaking but a strong 3Y auction put a relative bid under the short-end (3Y +2.5bps, 30Y +8bps)...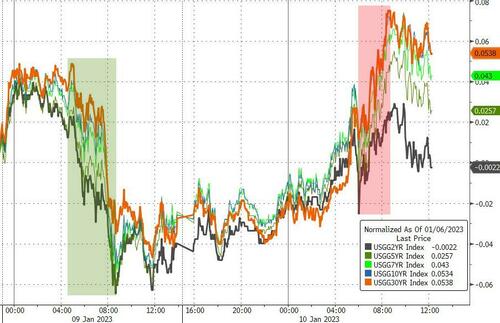 Source: Bloomberg
The 3Y yields dropped back below 4.00% after the auction...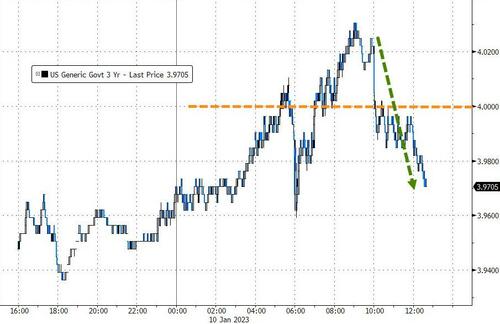 Source: Bloomberg
The Dollar Index is inching ever closer to a death-cross (likely tomorrow or Thursday), but was flat on the day...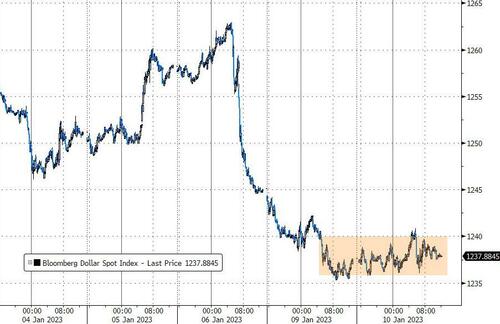 Source: Bloomberg
Bitcoin rallied today (as we note the discount on GBTC is compressing)...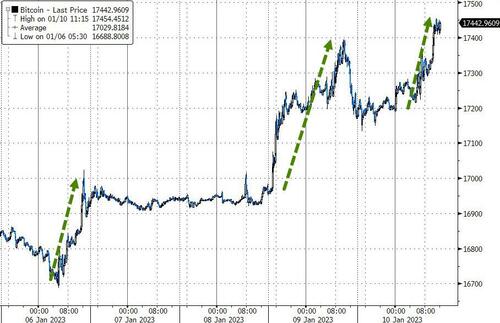 Source: Bloomberg
Gold managed modest gains today, holding the jump from last week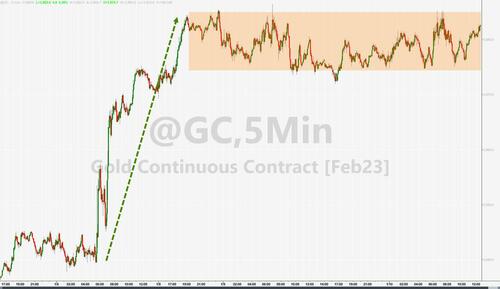 Oil prices rallied (amid some intraday volatility) with WTI back above $75...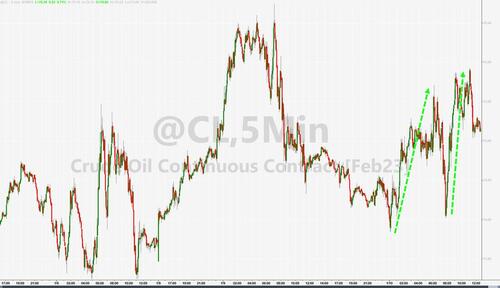 NatGas prices plunged again - roundtripping the ramp from the last few days...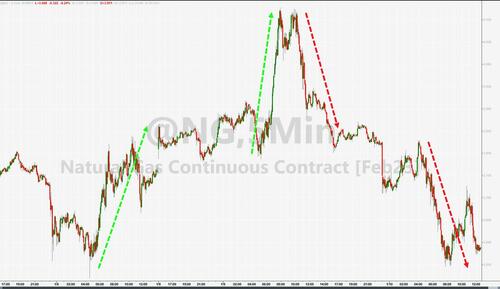 Finally, we note that the recent dollar weakness has not been supportive for commodities...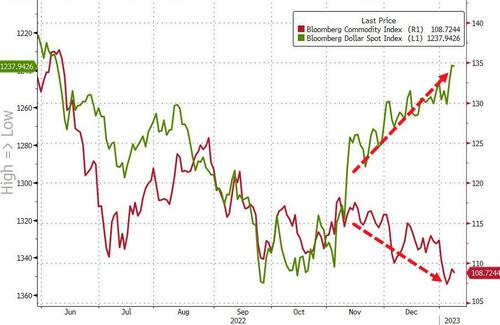 Source: Bloomberg
It seems the weaker commodity to weaker inflationary pressure to weaker monetary policy pressure transmission mechanism is in play.
Tyler Durden
Tue, 01/10/2023 - 16:01