American Gas Association Says Possible Ban On Gas Stoves 'Reckless,' Not Based On 'Sound Science'
Authored by Katabella Roberts via The Epoch Times (emphasis ours),
The American Gas Association (AGA) has taken aim at what it calls a"reckless" potential ban on gas stoves, and said a report linking the use of natural gas for cooking with asthma is "not substantiated by sound science."
AGA represents more than 200 local energy companies that deliver natural gas to more than 73 million customers throughout the United States.
In a statement on Jan. 10, the association criticized research in the International Journal of Environmental Research and Public Health that linked indoor gas stoves with an increased risk of respiratory illnesses like asthma in children.
The research was led by researchers at RMI, an organization that advocates for climate-friendly, carbon-free buildings, and other environmental groups. The research, which has been peer-reviewed, concluded that 12.7 percent of current childhood asthma nationwide is attributed to gas stove use.
AGA, in its statement on Tuesday, took aim at the report, noting that "any discussion or perpetuation of the allegations in this report which is funded by nongovernmental organizations to advance their agenda to remove consumer energy choice and the option of natural gas is reckless."
"The authors conducted no measurements or tests based on real-life appliance usage, and ignored literature, including one study of data collected from more than 500,000 children in 47 countries that detected no evidence of an association between the use of gas as a cooking fuel and either asthma symptoms or asthma diagnosis," the statement read.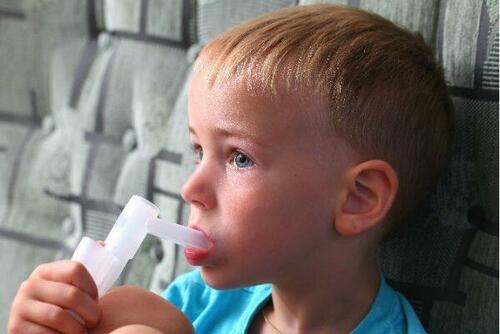 Regulators Should Rely on 'Real Data and Science'
The literature AGA is referring to is titled, "Cooking fuels and prevalence of asthma: a global analysis of phase three of the International Study of Asthma and Allergies in Childhood (ISAAC)," and was published in 2013.
That study was based on data collected between 1999 and 2004 among parents of 512,707 primary and secondary school children in 47 countries via written questionnaires.
"Any allegation that gas stoves exceed standards set by the Environmental Protection Agency and the World Health Organization is patently false," AGA wrote. "Regulators, like the Consumer Products Safety Commission (CPSC), should rely on real data and science not unsubstantiated claims of advocates."
"Attempts to generate consumer fears with baseless allegations to justify the banning of natural gas is a misguided agenda that will not improve the environment or the health of consumers and would saddle vulnerable populations with significant costs," the statement added.
Natural gas stoves are estimated to be used in roughly 40 percent of all U.S. homes, although their usage increases to around 70 percent in states such as California and New Jersey.
According to the AGA, natural gas utilities have reduced their greenhouse gas emissions by 69 percent since 1990, and help homeowners reduce their carbon emissions 1.2 percent every year.
Despite the widespread use of natural gas stoves in American homes, Bloomberg reported that the CPSC could potentially ban their use due to concerns over their possible links to health and respiratory issues.
In an interview with Bloomberg published on Jan. 9, a U.S. Consumer Product Safety commissioner said gas stove usage is a "hidden hazard."
'Products That Can't Be Made Safe Can Be Banned'
"Any option is on the table. Products that can't be made safe can be banned," agency commissioner Richard Trumka Jr. said. According to the report, the commission plans to hold public comment about the alleged hazards posed by gas stoves in the winter of 2023. Besides a possible ban, the commission may set standards on emissions from the appliances.
While the CPSC has already issued a request seeking perspectives from the public on the possible hazards associated with gas stoves and proposed solutions, the commission has not yet proposed any regulatory actions, according to a spokesperson.
Meanwhile, the Environmental Protection Agency (EPA) and World Health Organization (WHO) have also said that natural gas stoves are linked to respiratory illnesses and emit unsafe levels of air pollutants, such as nitrogen dioxide, according to a report from the American Chemical Society.
More than 25 million Americans have asthma, including 5.5 million children, according to the American Lung Association.
Multiple factors play a role in determining who develops asthma, including family genetics, allergies, obesity, smoking, second-hand smoke inhalation, exposure to air pollution, viral respiratory infections, and occupational exposures.
"As concerns over emissions from gas ranges are raised and debated, the natural gas industry is focused on bringing objective technical information to the discussion," the AGA said on Tuesday. "We will continue to work with regulators and policymakers to help ensure they have sound data to work with as they approach any issues related to natural gas."
The Epoch Times has contacted the Consumer Products Safety Commission for comment.
Tyler Durden
Wed, 01/11/2023 - 16:20