Australia Denies Asylum To Defecting Chinese Spy Wang Liqiang
Authored by Cindy Zhan via The Epoch Times (emphasis ours),
Wang Liqiang, who publicly defected from Beijing on Australian national television, has been denied asylum.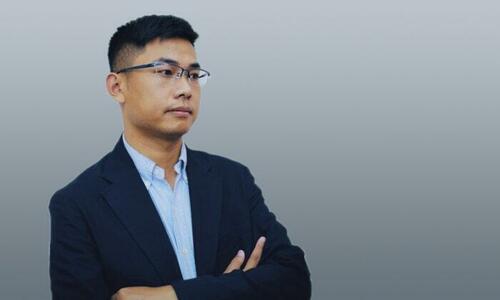 The Administrative Appeals Tribunal (AAT) said Wang could not be granted refugee status despite having "well-founded" concerns about returning to China because he committed fraud before entering Australia on a tourist visa, The Daily Telegraph reported.
The AAT also doubted Wang's espionage claims and questioned how it could "safely find that (Wang) was engaged in espionage ­activities."
Wang defected to Australia in 2019 and provided an unprecedented account of the Chinese Communist Party's (CCP) influence operations overseas.
In an interview with The Epoch Times, the then 27-year-old talked about how he had become disillusioned by the CCP's totalitarian agenda which led to his decision.
"As I grew older and my worldview changed, I gradually realised the damage that the CCP's authoritarianism was doing to democracy and human rights around the world," Wang, the first Chinese spy to go public with his identity, said.
"My opposition to the Party and communism became ever-clearer, so I made plans to leave this organisation."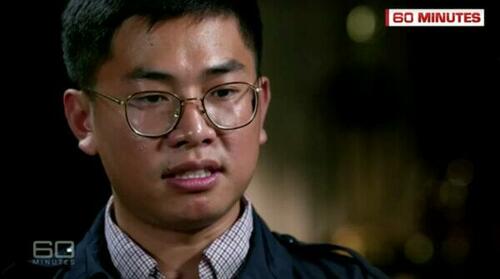 "I thought and rethought it time and time again," he said. "I wondered if this decision would be a good thing or a bad thing for my life. I couldn't tell you definitively, but I firmly believe that if I had stayed with [the CCP], I would come to no good end."
The Australian Department of Home Affairs rejected Wang's asylum application over an alleged fraud committed against Sydney businessman Filip Shu.
Wang now faces potential deportation back to China.
Espionage in Hong Kong and Taiwan
"My jaw dropped as I read Wang's 12-page Chinese-language confession and plea for help," wrote Alex Joske, a former analyst at the Australian Strategic Policy Institute.
Other than admitting to being a CCP agent, Wang also disclosed to Australian immigration officials the communist regime's espionage activities in Hong Kong and Taiwan.
During 2018, Wang admitted to coordinating a mass disinformation campaign targeting "nine-in-one" regional elections in Taiwan aimed at undermining the administration of Taiwan President Tsai Ing-wen. He travelled to Taiwan on a forged South Korean passport, where he took part in coordinating on-the-ground operations, he told Nine Network newspapers in 2019.
Wang also said he was sent to Hong Kong, where he infiltrated universities and stole military and weapons intelligence, all on the orders of his CCP superiors.
Wang provided the Australian Security Intelligence Organisation (ASIO) with a detailed account of everything he knew, including his role in the kidnapping of Causeway Bay bookstore owner Li in Hong Kong.
Further, he claimed he secretly met with the head of the CCP's spy operations in Australia, saying the man worked in the country's energy sector.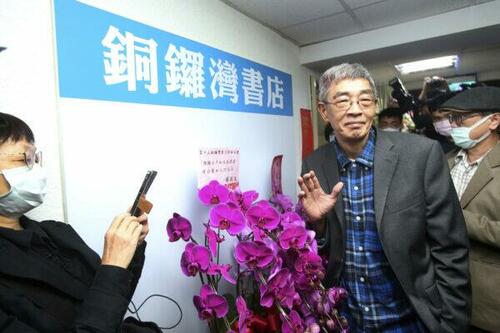 In a rare move, the CCP's Political and Legal Affairs Commission responded swiftly to Wang Liqiang's case after he went public saying Wang was unemployed and had been convicted of fraud.
Wang said he had anticipated the CCP's defamation campaign against him and, through his lawyer, refuted the claims saying he had given a sworn statement to the Australian government and that he was aware of the serious consequences of making false accounts.
'Real and Chilling Impact': Former Senator
The denial of Wang's asylum triggered concerns over the trial's decision.
Eric Abetz, a former Liberal senator for Tasmania, said he hoped due process was followed.
"It would indeed be a sad and worrying outcome should genuine defectors not be assisted. This would have a very real and chilling impact if protection was not granted," he told The Epoch Times in an email.
"One must assume the decision to deport was made on legitimate grounds and not influenced by other considerations."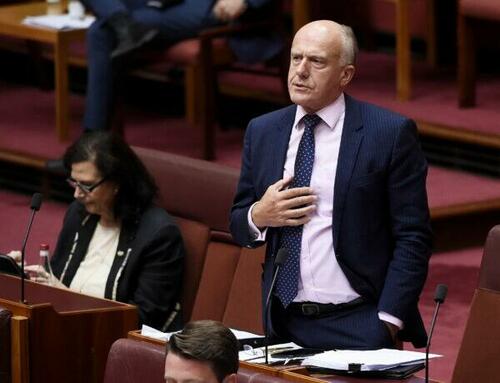 Policymakers from both major parties in Australia supported granting asylum to Wang Liqiang in 2019.
Current Australian Prime Minister Anthony Albanese said back then that Wang might have a "legitimate claim for asylum."
"We know that he has outlined a range of activities which clearly put him in a circumstance whereby it's a legitimate claim for asylum," said Albanese, then opposition leader.
Liberal MP Shadow Minister for Defence Andrew Hastie also supported granting Wang asylum.
"I'm of the view that anyone who's willing to assist us in defending our sovereignty deserves our protection," Hastie, who chaired the Joint Committee on Intelligence and Security, said at the time. "I think he deserves our protection and our support."
'Setting a Very Bad Precedent': Australian Chinese Writer
Jennifer Zeng, an Australian Chinese writer, and YouTuber focusing on Chinese politics, said the CCP would definitely exert pressure on the Australian government on such matters, particularly as the Labor government works to normalise ties with Beijing.
During the pandemic, Beijing launched a comprehensive trade war against Australian exporters in response to calls for an investigation into the origins of COVID-19 by former Prime Minister Scott Morrison.
Meanwhile, Zeng, who applied for asylum in Australia in 2001, cited her own experience of the CCP exerting pressure on Home Affairs during her asylum application.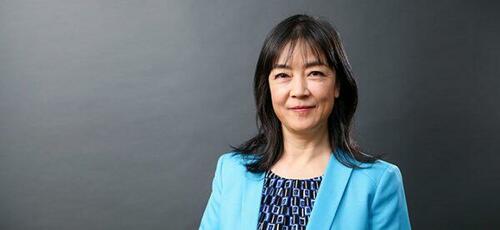 "Wang's repatriation will set a very bad precedent for the future," she told The Epoch Times in an interview. "It will discourage other defectors, including those who know other secrets in the CCP system, such as the secret of forced organ harvesting … They will lose trust in Western governments."
"The CCP punishes those who betray themselves very severely. They are ruthless in dealing with the so-called traitors … If that [the deportation] were to happen, it would be very regrettable and would make the free world, including the Chinese people in China who yearn for freedom, very disappointed with the Australian government."
The denial of Wang's asylum comes after Foreign Minister Penny Wong visited China on Dec. 21, wishing to restart Australian exports to Beijing after years of diplomatic tension with the previous Liberal government.
Chinese Ambassador to Australia Xiao Qian said on Jan. 10 that Wong's visit helped restart bilateral discussions on trade, economics, and investment. Xiao thanked the Albanese government and Australian media for sending "positive messages" to the public.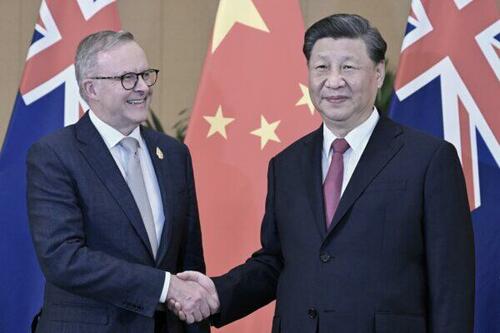 Zeng, who currently lives in the United States, hopes that the U.S. government can step in and offer Wang asylum to avoid deportation to China.
"Anything that is good for the Western free world and those who aspire to it, especially those in the CCP system, we should welcome them, support them, and help them," she said.
Both the Administrative Appeals Tribunal and the Department of Home Affairs told The Epoch Times that they were not able to comment on the case.
Tyler Durden
Tue, 01/10/2023 - 23:45