Stocks & Bonds Rip, Yield Curve Inversion Deepens Ahead Of 'Most Important CPI Print Ever'
US stocks were higher and Treasury yields lower today as markets appear to be anticipating another benign inflation report on Thursday.
Nasdaq outperformed and The Dow lagged but all the majors took off as the US cash session opened. All the majors then melted-up into the close with Nasdaq up 1.5% as hedgies scrambled to buy calls from their dramatically under-positioned perspectives ahead of the big inflation print...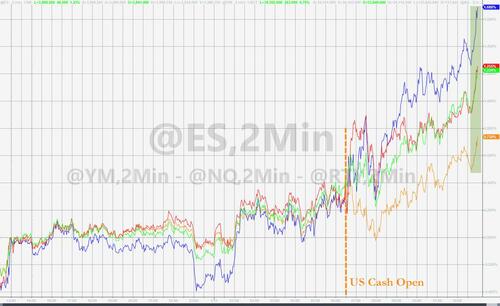 Since the payrolls print, Nasdaq is up 6.66% and S&P up 4.5%...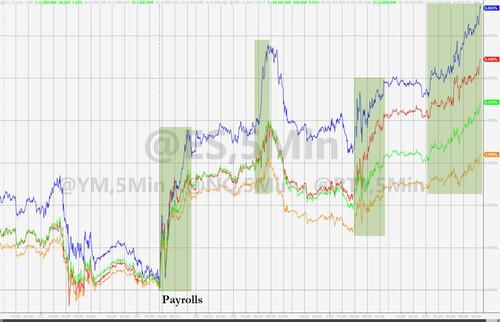 After this panic-bid, they better hope this thing comes in soft.
"Most Shorted" stocks are up over 12% since last Thursday's lows, squeezing higher like they did ahead of December's CPI, before plunging back to reality...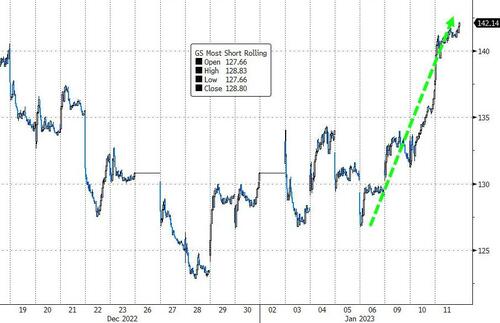 Source: Bloomberg
"Tomorrow's CPI event risk could be a decider where the S&P 500 can either break above its 200-day moving average, the 4,000 level and the downtrend line, or we head back to 3,800," said Aurel BGC cross-asset sales trader Gurmit Kapoor.
The S&P's 200DMA (above) at 3988 and 50DMA (below) at 3906...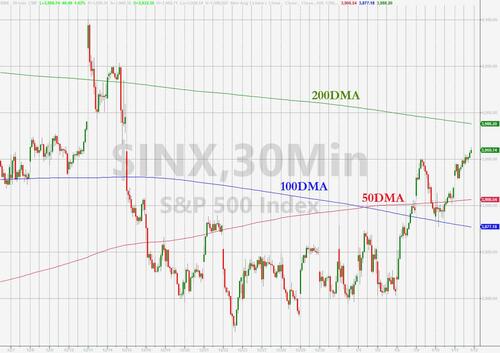 Treasuries were bid today ahead of the expected 'soft' CPI print with the long-end outperforming (30Y -8bps, 2Y -2bps) and all yields are now lower on the week...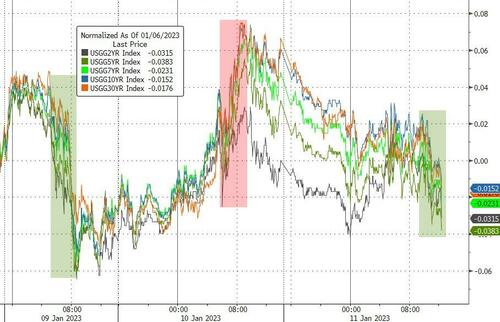 Source: Bloomberg
Yield curve continues to flatten/invert even further this year with the 3m10Y spread having doubled from around -50bps to -116bps today...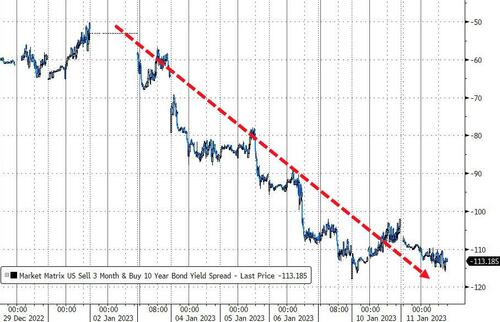 Source: Bloomberg
And before we leave the yield curve we note that there is starting to be some kinks in the T-Bill curve as 'debt ceiling' anxiety builds...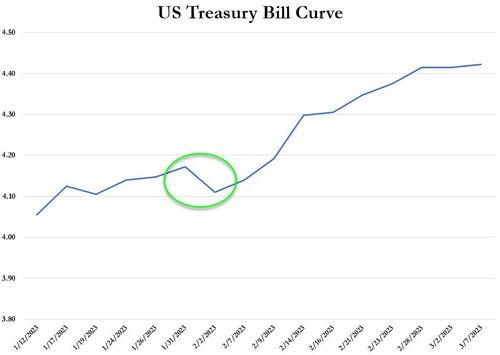 Source: Bloomberg
The dollar trod water for a second day...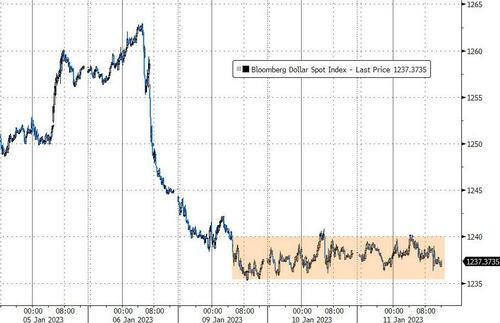 Source: Bloomberg
The Mexican peso extended recent gains, back below 19/USD for the first time since 2020 pre-COVID...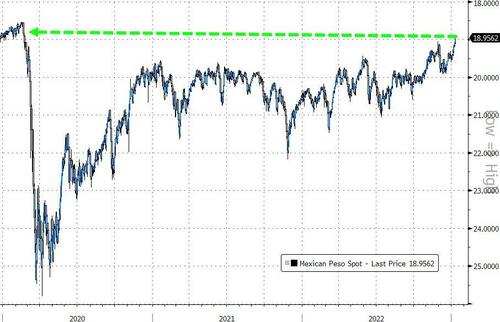 Source: Bloomberg
Bitcoin extended recent gains today...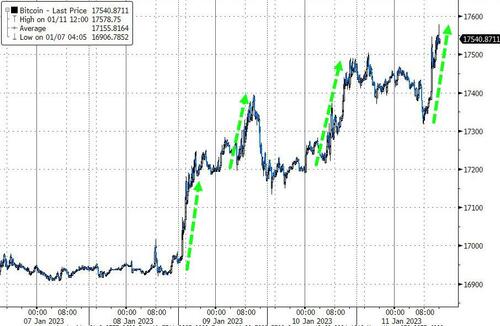 Source: Bloomberg
Gold ended the day very slightly higher after some significant intraday swings...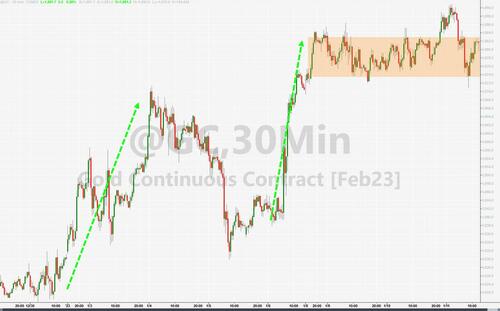 Despite an increase in crude production and a massive inventory build, oil prices surged today with WTI back above $77...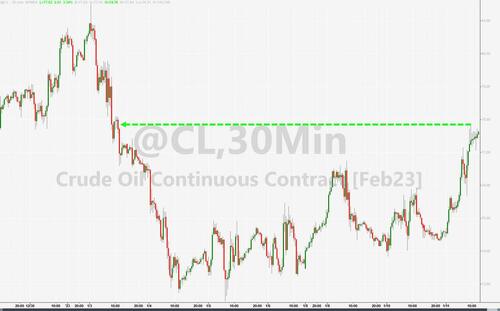 Finally, remember what happened after December's 'soft' CPI print...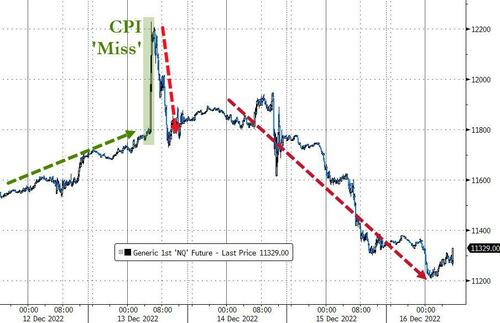 Source: Bloomberg
It's different this time though right?
Tyler Durden
Wed, 01/11/2023 - 16:00