Former Employees Sue ESPN After Being Fired For COVID Vaccine Refusal
Authored by Zachary Stieber via The Epoch Times,
Two former employees are suing ESPN for being fired over COVID-19 vaccine refusal, alleging the company violated their rights and state and federal law in the process.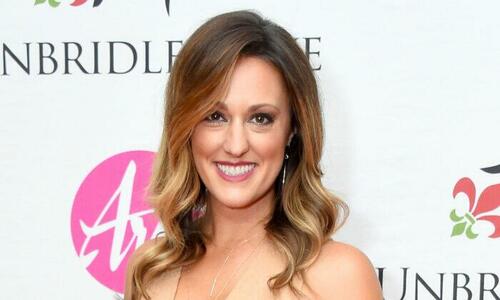 Beth Faber, a former producer with the network, and Allison Williams, a college football reporter, brought the suit on Jan. 11 in federal court in Connecticut, where Disney-owned ESPN is based.
Faber was fired on Sept. 9, 2021, after ESPN denied her request for a religious accommodation to the company's mandate. Williams was fired on Oct. 19, 2021, after ESPN rejected requests for exemptions based on disability and religious beliefs.
ESPN officials claimed that no accommodation was possible because venues at which the employees would work would not accept unvaccinated people, according to the suit. But plaintiffs allege the defendants made no effort to confirm that and pointed to how most NFL and college football teams had unvaccinated personnel, as ESPN itself reported.
"Defendants impermissibly took adverse employment against Plaintiffs, including wrongfully terminating them, denying them of financial compensation, and in the case of Williams, pursuant to a contract, and intentionally harming their relationship in their industry, because they complained about the discrimination they suffered based on their religious beliefs, a protective activity," the suit states.
ESPN declined to comment or say how many workers were fired over vaccine refusal.
The lawsuit came after the U.S. Equal Employment Opportunities Commission issued "right to sue" letters to Faber and Williams.
Rejections
Faber, a producer, began working for ESPN in 1991 and had no disciplinary record before the mandate was imposed, according to the suit. She informed the company she is a devout Catholic who objected to vaccination on religious grounds, including how the vaccine companies utilized fetal cell lines.
"God and the immune system he has entrusted to me has protected me through more than 1550 remote events, millions of miles in airline travel, and countless numbers of nights in various hotels throughout this country and the world. I will not turn my back on God's protection, and violate my sincere personal religious beliefs," Faber wrote, according to the suit.
The company in response tried to get her to name a priest who would analyze her claims but she declined, saying her beliefs "are my OWN" and that she did not want to be "cross examined" by an "expert."
Julie Walden, a human resources worker, responded by saying in an email that Faber had not "provided sufficient documentation to support your accommodation request, and your request is denied." That was based in part on the refusal to name a priest, according to the message.
ESPN delayed following through on a threat to fire Faber but ultimately terminated her in the fall of 2021, about a month before it fired Williams.
Williams, a reporter and host, began working for ESPN in 2010 and had no disciplinary record before the mandate was imposed.
Williams asked for a mandate exemption because she was trying to conceive and was concerned about the impact vaccination would have on her fetus. About 11 months later, her baby was born. Williams, a Christian, also asked for an exemption on religious grounds.
Williams told her employer that she would get tested regularly and wear masks, that she had post-infection immunity, and that she had not received any vaccines after she had a bad reaction to one when she was 12.
Defendants claimed the company could not accommodate Williams because venues demanded vaccination and would not accept exemptions.
ESPN itself reported otherwise. For instance, in an Aug. 26, 2021, report, the network stated of a college football conference that "unvaccinated student-athletes, coaches and support staff will undergo weekly surveillance testing—regardless of how much of the rest of the team is vaccinated—and they are required to wear masks in the athletic facilities."
ESPN said noted that the National Collegiate Athletic Association "recommended that unvaccinated college athletes should be tested weekly for COVID-19, wear masks in most situations and be quarantined if exposed to the virus, while vaccinated individuals can avoid routine testing."
"ESPN conjured up a burden that simply did not exist and one that did not jibe with reality," plaintiffs stated.
Suit Alleges Discrimination
The suit alleges religious discrimination, or a violation of Title VII of the Civil Rights Act of 1964, which states in part that employers may not "fail or refuse to hire or to discharge any individual, or otherwise to discriminate against any individual with respect to his compensation, terms, conditions, or privileges of employment, because of such individual's race, color, religion, sex, or national origin."
It also alleges a hostile work environment based on religion and retaliation, or two other violations of the Civil Rights Act, violations of Connecticut law, violations of the Religious Freedom and Restoration Act, violations of constitutional rights, and a violation of the Americans with Disabilities Act of 1990. As one piece of evidence, the suit quotes Walden as telling Faber at one point that "maybe God has led you to a new career, when God closes a door, he opens another."
The former workers are asking the court to enter judgment in favor of them, award front and back pay and compensatory and punitive damages, and enter any other relief the court deems proper.
Tyler Durden
Thu, 01/12/2023 - 15:25