PC Bust Cycle Will Last Until 2024
The PC bust cycle will extend well into 2023 and might not see a turnaround until 2024. The pandemic-era demand has mostly evaporated as consumers and companies delay purchases. 
The hangover for the PC market has been well underway for the last two quarters. A note from Gartner Inc. shows worldwide shipments of PCs fell 29% in the fourth quarter from a year ago. Another report from International Data Corp. confirmed the pandemic-era computer boom is over for now.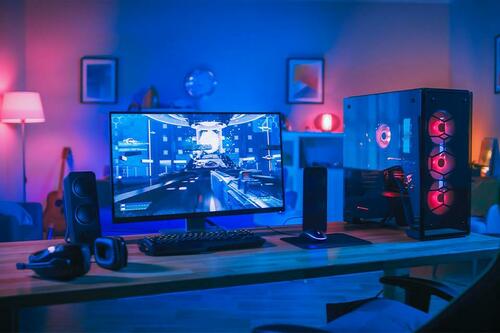 Mikako Kitagawa, the director analyst at Gartner, said the first cracks of the PC bust cycle materialized in the third quarter of last year when corporate buyers began to pull back on purchases. 
"Enterprise buyers are extending PC life cycles and delaying purchases, meaning the business market will likely not return to growth until 2024," Kitagawa said, who was quoted by WSJ. 
Gartner's report showed that PC makers shipped 65.3 to 67.3 million PCs in the fourth quarter. For the full year, shipments totaled about 286.2 million units, a 16% increase versus the year before. 
IDC said Dell Technologies recorded the most significant decline in PC shipments for the year. Other PC brands that recorded shipment declines were Lenovo, HP, Apple, and Asus. 
Despite all the gloom, Lenovo, a Chinese tech company, had the largest market share of all PC sales in the quarter at around 23%. 
Entirely separate but worth noting is the computer-equipment maker Logitech that saw shares crash as much as 19% today, the most since April 2011. The company slashed guidance due to a slowdown in the PC space. 
Recall that we have outlined how graphics cards, memory chips, and monitor prices have plunged in the last two quarters. 
Tyler Durden
Thu, 01/12/2023 - 17:20