Twitter Files Expose How Dems/Media Defied Twitter 'Facts' To Spread 'Russian Bot' Hoax
What's this? Rep. Adam Schiff (D-CA) and staff repeatedly pushed Twitter to remove perfectly legal content that they found offensive, according to Friday's installment of "The Twitter Files."
3.The real issue was Donald Trump retweeted the Biden pic. To its credit Twitter refused to remove it, with Trust and Safety chief Yoel Roth saying it had obvious "humorous intent" and "any reasonable observer" - apparently, not a Schiff staffer - could see it was doctored. pic.twitter.com/QJtS6s506Z

— Matt Taibbi (@mtaibbi) January 13, 2023
When Twitter pushed back, Schiff staffer Jeff Lowenstein pulled out the 'slippery slope' argument.
4.Schiff staffer Jeff Lowenstein didn't give up, claiming there was a "slippery slope concern here." pic.twitter.com/qM1cJiZLFh

— Matt Taibbi (@mtaibbi) January 13, 2023
Twitter also refused requests to ban content about Schiff and his staff, telling the congressman's office that this would not be "conceivable." 
6.Even when Twitter didn't suspend an account, that didn't mean they didn't act. Schiff's office repeatedly complained about "QAnon related activity" that were often tweets about other matters, like the identity of the Ukraine "whistleblower" or the Steele dossier: pic.twitter.com/XKzY8AmB5R

— Matt Taibbi (@mtaibbi) January 13, 2023
Hilariously though, Schiff's office was concerned that if tweets were "deamplified" that law enforcement may have a harder time tracking the offending users.
8.Schiff's office had a concern about "deamplification," though: it might make it harder for law enforcement to track the offending Tweeters.

— Matt Taibbi (@mtaibbi) January 13, 2023
But there's much, much more...
As Mimi Nguyen Ly and Tom Ozimek noted earlier via The Epoch Times (emphasis ours),
The latest Twitter Files release shows how prominent Democrats knowingly pushed a false Russiagate-related narrative about "Russian bots" promoting a key House Intelligence Committee memo that detailed efforts to spy on the Trump campaign, despite the lawmakers being told by Twitter executives that it wasn't true.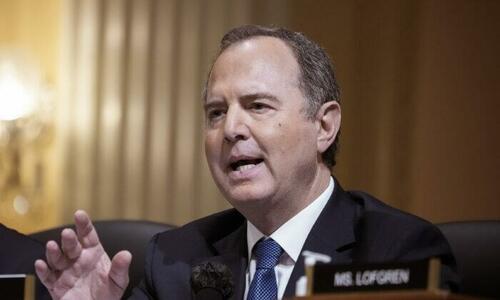 The 14th instalment of the Twitter Files was released on Jan. 12 by journalist Matt Taibbi, who explained in a series of posts that, at a key moment in the Trump-Russia investigation, Democrats alleged that "Russian bots" were spreading an explosive report from then-Chairman of the House Intelligence Committee Rep. Devin Nunes (R-Calif.).
"At a crucial moment in a years-long furor," Taibbi explained in one of the posts, "Democrats denounced a report about flaws in the Trump-Russia investigation, saying it was boosted by Russian 'bots' and 'trolls.'"
"Twitter officials were aghast, finding no evidence of Russian influence," Taibbi continued.
In support of this take, Taibbi shared screenshots of correspondence from Twitter executives to several Congressional Democrats, including Rep. Adam Schiff (D-Calif.) and Sen. Dianne Feinstein (D-Calif.), confirming that they had "not identified any significant activity connected to Russia with respect to Tweets posting original content to this [#ReleaseTheMemo] hashtag."
The #ReleaseTheMemo hashtag spread like wildfire on Twitter, topped its trending list starting on Jan. 18, 2018 and reflecting the widespread call to publicly release a then-classified memo submitted by Nunes, who at the time was the chairman of the House Intelligence Committee.
Widely referred to as the Nunes memo (pdf), it was later declassified under then-President Donald Trump's order on Feb. 2, 2018.
The memo showed how the FBI under the Obama administration used unverified opposition research—the infamous "Steele Dossier" funded by Hillary Clinton's presidential campaign and the Democratic National Committee—to obtain a FISA warrant to spy on Trump campaign volunteer Carter Page as part of an investigation into alleged Russian interference in the 2016 presidential election.
The claims made in the Nunes memo were confirmed by Justice Department Inspector-General Michael Horowitz in his report, released on Dec. 9, 2019.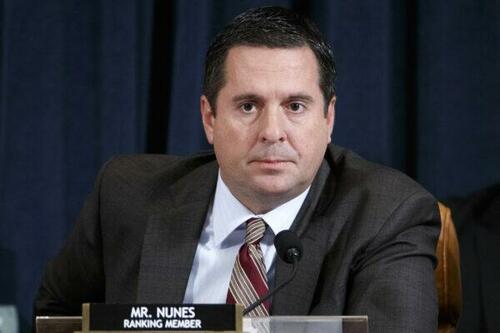 Push From Democrats, Media Outlets
Rep. Matt Gaetz (R-Fla.) and Rep. Steve King (R-Iowa) had introduced the #ReleaseTheMemo hashtag on Jan. 18, 2018, and on the following day, joined a group of 65 House Republicans calling for the declassification of the memo. Many of the lawmakers, who collectively represent millions of voters, also sent out the hashtag on Twitter.
Just days later, on Jan. 23, 2018, Democrat lawmakers, including Feinstein and Schiff, wrote an open letter to then-Twitter CEO Jack Dorsey and Facebook CEO Mark Zuckerberg to investigate allegations of "Russian bots and trolls surrounding the #ReleaseTheMemo online campaign."
The letter from Feinstein and Schiff led Sen. Richard Blumenthal (D-Conn.) to himself issue a letter (pdf) that also alleged the hashtag was a part of Russian disinformation campaigns.
"We find it reprehensible that Russian agents have so eagerly manipulated innocent Americans," he wrote in a letter issued later that day—even though before the letter's issuance, Twitter's staff told the senator's staffers they did not believe Russian bots were behind the hashtag, Taibbi reported.
Multiple legacy outlets also did the same, claiming Russian bots and trolls were behind the effort. All had cited the same source—the Hamilton 68 dashboard, a project with the Alliance for Securing Democracy (ASD), an organization that tracks 600 Twitter accounts it claims are linked to the Russian government or repeat its news.
According to Taibbi, executives inside Twitter at the time complained that "Hamilton 68 seemed to be everyone's only source, and no one was checking with Twitter" to verify the claims.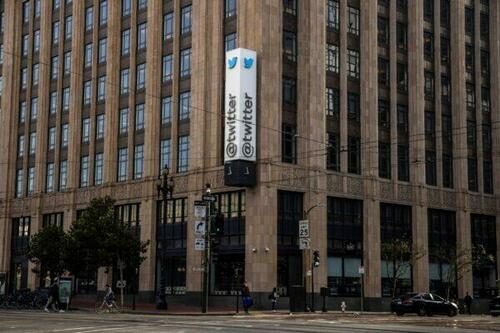 Twitter Internally Disputed 'Russian Bots' Claims
Taibbi shared an email from Emily Horne, who was at the time the global policy communications director of Twitter. The email, shared internally on Jan. 23, said that "it is extraordinarily difficult for outside researchers, who do not have access to our full API and internal account signals, to say with any degree of certainty that they believe an account is behaving suspiciously is 1) automated and 2) Russian."
Yoel Roth, who was Twitter's trust and safety chief at the time, reportedly told colleagues: "I just reviewed the accounts that posted the first 50 tweets with #releasethememo and … none of them show any signs of affiliation to Russia."
Taibbi reported that "outside counsel from DC-connected firms like Debevoise and Plimpton" had advised Twitter to respond to lawmakers by using language like: "With respect to particular hashtags, we take seriously any activity that may represent an abuse of our platform."
According to an email screenshot shared by Taibbi, Twitter was also advised to say something to the effect of: "Our initial assessment indicates that these [hashtag] trends are driven primarily by organic, non-automated activity [if true], but we are continuing to analyze the data and … will inform Congress about what we find."
"Despite universal internal conviction that there were no Russians in the story, Twitter went on to follow a slavish pattern of not challenging Russia claims on the record," Taibbi wrote.
Absent any such challenge, "[a]s a result, reporters from the AP to Politico to NBC to Rolling Stone continued to hammer the 'Russian bots' theme, despite a total lack of evidence," he reported.
"Russians weren't just blamed for #ReleaseTheMemo but #SchumerShutdown, #ParklandShooting, even #GunControlNow—to 'widen the divide,' according to the New York Times," Taibbi added.
Meanwhile, inside Twitter, staffers acknowledged that both the #SchumerShutdown and #ReleaseTheMemo hashtags "appear to be organically trending."
Read more here...
Tyler Durden
Sat, 01/14/2023 - 07:44