Winklevoss Slams SEC Charges Against Gemini As "Super Lame... Manufactured Parking Ticket"
Lost in all the focus on CPI-driven chaos in capital markets, The SEC charged cryptocurrency lending firm Genesis Global Capital and crypto exchange Gemini with offering unregistered securities through Gemini's "Earn" program.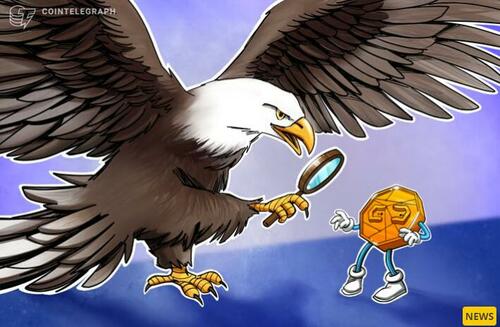 As CoinTelegraph's Jesse Coghlan reported, in December 2020, Genesis, a subsidiary of crypto conglomerate Digital Currency Group (DCG) entered into a deal with Gemini to offer the exchange's customers the yield-bearing crypto product. This was then launched in February 2021.
Under the agreement, Gemini customers could loan their crypto to Genesis under the promise the latter would repay the loan with interest. Genesis had full control over how it would earn a yield to repay Gemini creditors.
In a statement, the SEC said its complaint alleges that the Gemini Earn program constitutes an offer and sale of securities and should have been registered with the commission.
"We allege that Genesis and Gemini offered unregistered securities to the public, bypassing disclosure requirements designed to protect investors," SEC Chair Gary Gensler said in a statement.
We @SECGov charged Genesis & Gemini for the unregistered offer & sale of crypto asset securities through Gemini Earn.

Crypto intermediaries need to comply with our securities laws. This protects investors. It promotes trust in markets. It's not optional. It's the law.

— Gary Gensler (@GaryGensler) January 12, 2023
Gensler added the charges "build on previous actions to make clear to the marketplace and the investing public that crypto lending platforms and other intermediaries need to comply with our time-tested securities laws."
"It's not optional. It's the law."
The SEC said its investigating other securities law violations from other entities relating to the Gemini Earn program.
But, as Coghlan reported later in the day, Tyler Winklevoss, the co-founder of cryptocurrency exchange Gemini, hit back at the SEC charging Gemini, calling the action "totally counterproductive" in a series of tweets.
5/ But seriously, what is the point or urgency here? The Earn program has been shut down for almost two months.

— Tyler Winklevoss (@tyler) January 12, 2023
In a series of tweets on Jan. 12, Winklevoss shared his disappointment about the charges by the Securities and Exchange Commission (SEC) over Gemini's "Earn" program, claiming the regulator was "optimizing for political points," calling the allegations "super lame" and a "manufactured parking ticket."
4/ We look forward to defending ourselves against this manufactured parking ticket. And we will make sure this doesn't distract us from the important recovery work we are doing.

— Tyler Winklevoss (@tyler) January 12, 2023
Gemini's Earn product launched in February 2021 and officially ran until Jan. 8. A deal with the crypto lender and Digital Currency Group (DCG) subsidiary Genesis allowed Gemini users to earn yield by lending their crypto to the market-making firm.
Tyler Winklevoss stated Gemini would defend itself against the unregistered security charges and would "make sure this doesn't distract us from the important recovery work we are doing."
Tyler Durden
Fri, 01/13/2023 - 08:20