Lawmakers Warn Gas Stove Ban Would Eliminate Affordable Cooking Method
Authored by Ryan Morgan via The Epoch Times (emphasis ours),
Lawmakers, particularly on the Republican side of the aisle, are continuing to voice their opposition to the idea of a ban on gas stoves.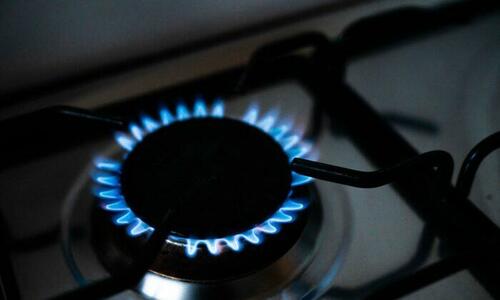 Concerns about a gas stove ban have risen after a recent study linked their use to childhood asthma and after U.S. Consumer Product Safety Commission (CPSC) Commissioner Richard Trumka Jr. discussed regulating gas stoves in a recent interview with Bloomberg News.
"This is a hidden hazard," Trumka told Bloomberg. "Any option is on the table. Products that can't be made safe can be banned."
In a Wednesday press statement, the new chairwoman of the House Energy and Commerce Committee, Rep. Cathy McMorris Rodgers (R-Wash.), said this proposed ban is the latest example of President Joe Biden's "war on American energy."
"It is not about public safety. It is about telling the American people the federal government knows best and will decide what kind of car they can drive, how they can heat their house, and now how they're allowed to cook food for their families," Rodgers said.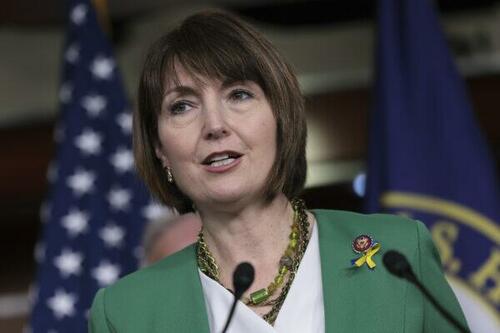 In a similar comment to Fox News, Rep. Claudia Tenney (R-N.Y.) said, "Consumers should be able to choose how they cook their food, heat their homes and power their cars, and they should be able to do it affordably."
Gas Stoves Linked to Childhood Asthma
A peer-reviewed research paper that was published last month in the International Journal of Environmental Research and Public Health, said about 35 percent of homes in the United States use indoor gas-powered stoves.
The paper said such gas stove use is "associated with an increased risk of current asthma among children" and said about 12.7 percent of current childhood asthma cases in the United States are "attributable to gas stove use."
Sen. Cory Booker (D-N.J.) and Rep. Don Beyer (D-Va.) organized a Dec. 22 letter to the CPSC, requesting the agency consider a series of new regulations on gas stoves, such as requiring stoves to be sold with range hoods that meet mandatory performance standards, assessing their efficiency of removing the pollutants.
"As you know, the CPSC has broad authority under the Consumer Product Safety Act to regulate consumer products that pose an unreasonable risk of injury," the letter reads. "We urge the Commission to protect consumers from these harmful emissions. The Commission itself expressed concerns over gas stove emissions in 1985. Since then, evidence for the danger of these emissions has only increased."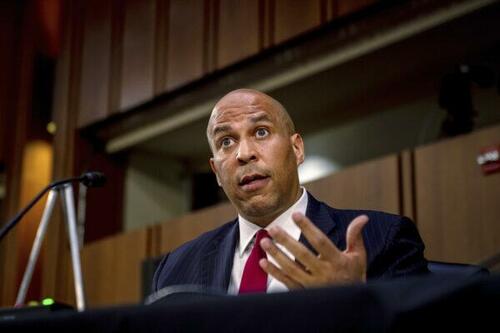 'Unrealistic'
Several lawmakers opposed to a ban on gas stoves raised concerns that such measures would eliminate an affordable means of cooking and strain the U.S. energy grid with more demands on electricity with consumers having to switch to electric stoves as an alternative.
"This decision could lead to Americans paying higher electric bills and strain our electric grid even further," Rep. Daniel Meuser (R-Pa.) told Fox News.
"As the representative of one of the highest natural gas producing regions in the country, I am once again dismayed by these proposals. Natural gas is among the cleanest, safest, most affordable and abundant form of energy in the United States. Discouraging its use by banning gas stoves is a perplexing and misguided policy."
Rep. Michael Burgess (R-Texas) called the idea of banning gas stoves, which are used in millions of American homes, "unrealistic."
"Gas stoves are affordable, practical and popular. Democrats are simply grasping at straws to push their Green New Deal agenda," he said.
"Americans who are already suffering under record-high inflation can already barely afford to heat their homes this winter, and now the Biden administration wants them to go out and buy a new stove. It's out of touch and unrealistic."
While the negative response to Trumka's comments about banning gas stoves largely came from Republican lawmakers, Sen. Joe Manchin (D-W.Va.) has also voiced his opposition to the idea.
"This is a recipe for disaster. The federal government has no business telling American families how to cook their dinner," Manchin said in a Tuesday press statement.
Republican Bill
Concerns about a potential ban on gas stoves have inspired a pair of lawmakers to introduce a bill that would preempt any attempted ban.
On Wednesday, Reps. Bill Huizinga (R-Mich.) and Alex Mooney (R-W.Va.)
introduced
a bill called the "Stop Trying to Obsessively Vilify Energy" (STOVE) Act.
"The last thing Americans need or want is another big government bureaucratic decision telling us which appliance we can have in our home," Huizenga said.
"The STOVE Act is a common-sense measure that will stop bureaucrats from banning gas stoves or ranges. Americans should have the ability to choose the most affordable and most available way to cook food in their own home. It is absolutely ridiculous how out of control and out of touch the nanny state in Washington has become."
Regulator Says He's Not Seeking a Ban
Members of the CPSC have offered some mixed messaging on their plans to regulate gas-powered stoves.
After Rep. Gary Palmer (R-Ala.) voiced his opposition to a gas stove ban, Trumka said via Twitter that CPSC "isn't coming for anyone's gas stoves" and that regulations would "apply to new products."
"For Americans who CHOOSE to switch from gas to electric, there is support available – Congress passed the Inflation Reduction Act which includes a $840 rebate," he said.
On Wednesday, CPSC Chair Alexander Hoehn-Saric said via Twitter that the regulator has "no proceeding" to impose a ban on gas stoves.
"Research indicates that emissions from gas stoves can be hazardous, and the CPSC is looking for ways to reduce related indoor air quality hazards," Hoehn-Saric said via Twitter. "But to be clear, I am not looking to ban gas stoves and the CPSC has no proceeding to do so."
"CPSC is researching gas emissions in stoves and exploring new ways to address health risks," Hoehn-Saric added.
"CPSC also is actively engaged in strengthening voluntary safety standards for gas stoves. And later this spring, we will be asking the public to provide us with information about gas stove emissions and potential solutions for reducing any associated risks. This is part of our product safety mission – learning about hazards and working to make products safer."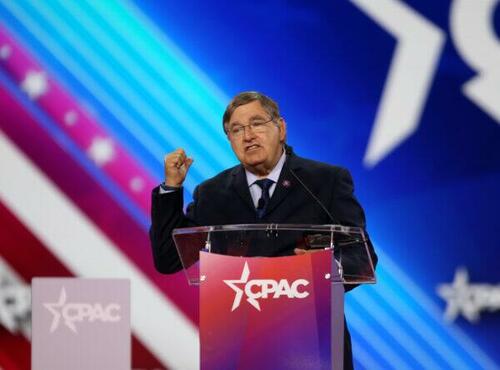 Tyler Durden
Sat, 01/14/2023 - 18:30