'Normalization' Of Emergency Use Authorizations Concerns Health Experts
Authored by Marina Zhang via The Epoch Times (emphasis ours),
The Food and Drug Administration (FDA) has approved an unprecedented number of emergency use authorizations (EUAs) for drugs, tests, and medical devices since the beginning of the pandemic.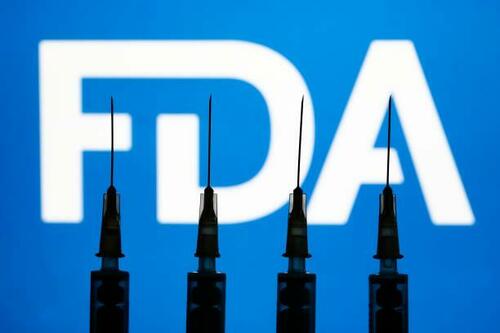 Between March 2020 and June 2021, more than 600 EUAs were authorized, according to Fortune.
This has caused concern among healthcare professionals, with some studies claiming that overreaction by regulators may have led to a decline in industry standards (1, 2).
As clarified in the journal Yale Medicine, "An EUA can only be granted when no adequate, approved, available alternatives exist, and when the known and potential benefits outweigh the potential risks. A EUA also only lasts as long as the public health emergency for which it was declared."
Prior to 2020, the public health emergency that allowed the highest number of EUAs was the 2009 H1N1 pandemic, with 22 EUAs overall for personal protective equipment (PPE), antivirals, and diagnostic tests. The only emergency-authorized vaccine prior to the 2020 pandemic was the anthrax vaccine.
Given the drastic increase in EUAs, experts worry that this time, the FDA has gone too far.
The Normalization of EUA Drugs and Lack of Informed Consent
Cardiologist Dr. Jack Askins has pointed out that the unprecedented onslaught of emergency authorizations in drugs, vaccinations, medical devices, COVID tests, and PPE has normalized EUA drugs and products as being fully FDA-approved rather than being investigational.
Prof. Linda Wastila from the University of Maryland School of Pharmacy, whose expertise is in pharmacotherapy and drug policy, told The Epoch Times that the torrent of 600 EUAs makes it very difficult for healthcare professionals to remain informed of the approval statuses of new drugs.
For example, Askins previously told The Epoch Times that he noticed some of his colleagues who prescribe Paxlovid lacked adequate awareness of the many interactions and contraindications Paxlovid has with other drugs.
Paxlovid can interact with 43 different drug classes and over 550 active drug ingredients.
Even before the pandemic, it was hard for clinicians and pharmacists to keep up, given that around 40 novel therapeutics are approved by the FDA yearly, not counting generic drugs.
Wastila said that compared to traditional FDA-approved products, there has been less informed consent with the EUA products during the pandemic.
Informed consent is defined as "the process in which a health care provider educates a patient about the risks, benefits, and alternatives of a given procedure or intervention," and patients must make their own voluntary decision.
Informed consent is especially important with EUA products as they are investigational products. Articles on EUAs have compared taking these products to participating in experimental trials (1, 2).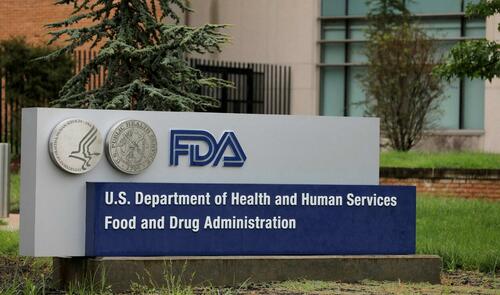 Part of informed consent is letting patients know that what they are taking is experimental and that they have the right to refuse.
But Askins highlighted that very few patients were provided informed consent when they took EUA products such as the vaccine.
He said that three patients, each of whom received the bivalent booster as a fourth shot, were admitted to his clinic. He asked all three if they were given information on the potential risks and the emerging data on concerns and problems with it.
"All three said no," he said, "I do not think they understand emergency use authorization versus full FDA approval."
It also should be noted that EUAs do not come with long-term safety data.
While drugs fully approved by the FDA come with a densely written package insert on side effects and drug mechanisms, for many EUA products, such as the COVID-19 vaccines, these sections are left blank.
A Johnson & Johnson spokesperson said this was intentional, leaving it to consumers to search online for the most up-to-date information on safety and effectiveness as the data is published.
However, Wastila sees this lack of information as potentially dangerous.
"To me at least, [it] conveys the fact that they don't really know whether a product is safe and effective when it's an EUA product."
The Erosion of Drug Safety Standards
Dr. David Bell, formerly a medical officer with the World Health Organization, said that the overuse of EUAs during the pandemic has lowered drug safety standards put in place to protect patients.
EUA products are very different from FDA-approved drugs. However, public health agencies' encouragement to use EUAs has blurred the separation between EUAs and FDA-approved drugs.
Wastila fears that EUA is replacing FDA approval as the norm.
"[EUAs] have lost all meaning," said board-certified internist and nephrologist Dr. Richard Amerling. "People don't hear 'emergency use;' they only hear 'authorized.'"
Askins argued that there has been intentional public messaging from the FDA to make EUA appear just as safe and equivalent to a fully tested and licensed product.
In August 2021, the FDA approved the Pfizer COVID-19 vaccine under the label of Comirnaty.
Having an FDA-approved vaccine should have nullified the EUA for other COVID-19 vaccines, or at the very least, the Pfizer EUA vaccine.
Yet, the Pfizer EUA vaccine remains on the U.S. market. The FDA also wrote that for the Pfizer vaccine, "doses distributed under the EUA are interchangeable with the licensed doses."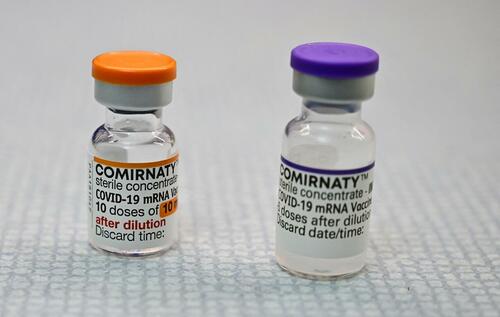 An order issued in November 2021 by Judge Allen Windsor of the U.S. District Court for the Northern District of Florida rejected this claim, stating that while the two versions may be medically interchangeable, they are not legally interchangeable.
Judge Windsor's order also mentioned that FDA officials could not prove that Comirnaty vaccines even exist in the United States.
Nevertheless, the full FDA approval of Comirnaty has led many health providers to assume that the Pfizer injections being administered are the licensed versions.
Wastila recounted an experience at her former local pharmacy.
She was picking up some antibiotics and, while chatting with the pharmacist, she asked about the uptake of Pfizer and Moderna vaccines.
"[The pharmacist] goes, 'Oh, they're great. Everyone's so happy that they're FDA approved,'" Wastila recounted. "That's literally a quote from the pharmacist's mouth."
"I said, 'They're not FDA approved, though.' She goes, 'Oh, Pfizer is.'"
So Wastila asked to see an unopened package of the vaccine, and the pharmacist showed the doctor a vial.
The pharmacist presented an EUA vaccine; it did not have the Comirnaty label, which would be printed according to labeling requirements.
Wastila told the pharmacist that the pharmacy was still using the EUA vaccines.
"[The pharmacist] was just like kind of amazed," said Wastila, "But there's no informed consent if even your dispensers aren't aware that it is EUA or FDA approved."
More Emergency Declarations and EUAs Likely To Come
Health experts argue that COVID-19 pandemic management has already lowered the standards for future emergency declarations and EUAs.
Dr. Robert Malone, biochemist and one of the inventors of the mRNA drug platform, said that monkeypox, which was declared a public health emergency in August 2022 with no deaths in the U.S. at the time, is a good example of this reduced standard.
Given that the disease almost exclusively affects men who have sex with men, a specific population demographic, and has led to 20 deaths in the United States thus far, Bell and Wastila both said that it was ludicrous that it was deemed a public health emergency.
"Now the cat's out the bag, [public health emergency declarations] can be used really easily now because there are precedents [such as] COVID-19 and monkeypox that were not very severe," Bell said.
The smallpox vaccine, commercially labeled as JYNNEOS, was also rapidly given EUA approval in a matter of days.
The FDA wrote that it was "inferred" that a smallpox vaccine would be effective against monkeypox, given that both viruses are from the same family.
However, according to a statement made by the CDC on Oct. 19, 2022, there was no data on the effectiveness of JYNNEOS or ACAM2000, an alternative to JYNNEOS, for monkeypox.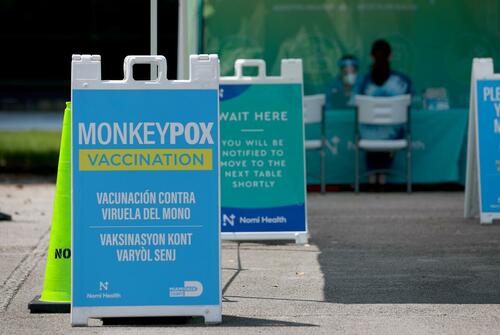 The vaccine also has cardiological side effects. Pooled data across 22 studies showed that of the more than 7,800 people vaccinated, six developed cardiac-related adverse events that were determined to be causally related to vaccination.
Concerns have been raised about the respiratory syncytial virus, known as RSV, in children. Though the virus has not been declared a national public health emergency, declarations have been made in Oregon and Colorado, and some health experts have urged a national declaration.
"We've had RSV and the flu every year, and all of a sudden, it's become a big issue again, and it's because we're afraid of every viral infection, [we're] normalizing being fearful of every contagion," said Wastila.
Loss of Trust in Public Health
As a pharmacotherapy professor who is in contact with pharmacists and staff working with the FDA, Wastila confessed that the pandemic has been a "rude awakening" for her.
"Physicians, dispensers, and pharmacists just blindly follow the safety and effectiveness of a product just because it has the FDA seal of approval, even if that 'approval' is an EUA."
Though financial backdoor dealings have been suspected and discussed for decades, Malone argues that the pandemic has brought "corruption" to the surface.
Financially, 65 percent of the FDA's budget comes from pharmaceutical companies, with a large proportion of this money coming through sponsorship for drug approval applications.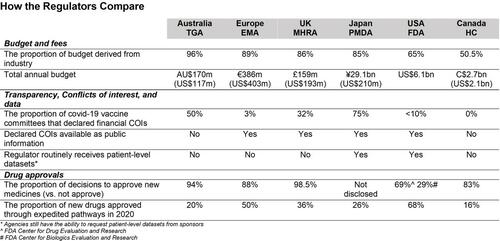 The 1992 Prescription Drug User Fee Act, also known as the PDUFA, requires pharmaceutical companies to pay the FDA for drug approvals.
Wastila said that after speaking to colleagues and students who work in the FDA, she senses that the PDFUA may have established "a culture of entitlement" from the drug companies to have their drugs approved and marketed.
"The sponsors feel like, hey, we've paid for this," she said, "It's like a pay-for-play situation."
Many members of drug evaluation boards also receive financial payments from drug companies.
When evaluating a drug, there needs to be "zero conflict of interest," said Amerling. "Declaring that you have a financial conflict of interest doesn't make it go away."
Bell said that the low uptake of vaccines in children under five years of age is a sign that people no longer trust public health agencies.
"They [The FDA] were unable to produce any solid data showing that there's an all-cause benefit to those children," said Bell.
For healthcare professionals and members of the public who once trusted the FDA, some feel that they no longer have a place to go for advice on treatments.
Amerling said this would force clinicians to be very conservative with their treatment.
As the Chief Academic Officer at The Wellness Company, Amerling educates doctors to prescribe only medications with a safety record of at least several years.
"Don't be that person to jump on the bandwagon with a new product," he said, "Post-marketing experience can reveal unanticipated adverse events, and you're not going to see them even with the initial studies, even if they're well done."
"When medium and long-term risk is unknown, it's best to err on the side of caution, especially if benefits are small."
Wastila added that there has been a considerable information gap on drug safety since the pandemic, with little scrutiny from drug regulators.
Read more here...
Tyler Durden
Fri, 01/13/2023 - 21:00