Biden Admin Preparing $20 Billion F-16 Deal With Turkey
The Biden administration has told Congress that it is preparing the $20 billion F-16 fighter jet deal with Turkey, despite objections by US lawmakers in the past, Reuters reported.
According to three unnamed sources who spoke with the news agency, the State Department sent an informal notice to Congress on Thursday to inform the committees overseeing arms sales in the Senate and House of Representatives. The potential deal received a lot of criticism in the past, with experts arguing that the sale would "embrace authoritarianism" and aid Ankara's violation of its neighbors' sovereignty.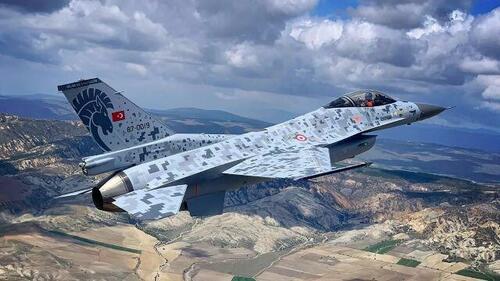 "How do you reward a nation that does all of those things?" Senate Foreign Relations Committee Chair Bob Menendez remarked during an interview, adding, "I don't see it. Now, if they want to start changing their ways, that's a different story." Menendez is one of the four lawmakers whose approval is required for foreign military sales.
However, the deal is unlikely to receive approval by Congress as long as Turkey continues to block Sweden and Finland from joining NATO.
The announcement came to light a week ahead of Turkish Foreign Minister Mevlut Cavusoglu's planned visit to Washington on Wednesday. Turkey and the US are expected to discuss several issues regarding their differences in Syria and arms sales.
Earlier in December, US Congress lifted restrictions that prevented the sale of F-16 jets to Turkey, according to documents obtained by the state-run Anadolu Agency.
Citing a finalized draft of the US National Defense Authorization Act (NDAA) bill, the Turkish news agency claims amendments submitted by congress members to block the sale were dropped from the bill.
Tensions between the two states were flared by Turkey's purchase of the Russian-made S-400 defense missile system, triggering US sanctions and sidelining Ankara from the 5th generation F-35 advanced fighter jets. As a result of the US ban on sales, the Turkish military industry launched the ÖZGÜR project to modernize its F-16 Block 30 fleet and circumvent the undeclared sanctions on maintenance and upgrades.
Tyler Durden
Sun, 01/15/2023 - 08:10