USDA Reveals US Corn-Harvested Acres At 2008 Levels Amid Megadrought
Last year was a bad year for corn — the latest US Department of Agriculture (USDA) report shows drought conditions and extreme weather wreaked havoc on croplands. 
USDA unexpectedly slashed its outlook for domestic corn production amid a severe drought across the western farm belt. Farmers in Nebraska, Kansas, and Texas were forced to abandon drought-plagued fields.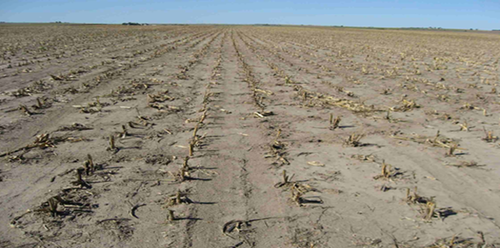 The agency estimated farmers harvested 79.2 million acres, a decline of 1.6 million acres versus the previous estimate — the smallest acres harvest since 2008. 
The unexpected cut to US harvested corn acres means grain supplies are a lot tighter than realized. A report Thursday showed the corn area in the world's largest producer is at the smallest since 2008 with crops failing in states such as Texas and Nebraska. That's due to persistent drought conditions in the western part of the country that could also hit harvests for wheat plants that are currently dormant for the winter. -- Bloomberg
The crop-failed lands reduced total harvest corn acreage to levels not seen since 2008.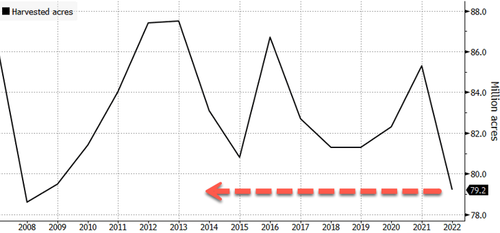 Less acreage tightens supply and might continue to put a bid under corn prices.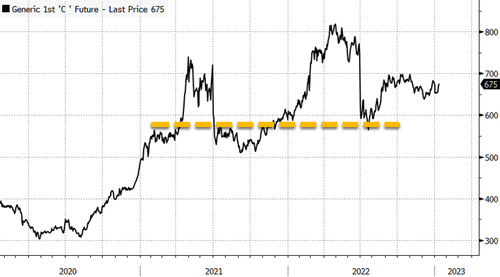 Global food prices remain at crisis levels.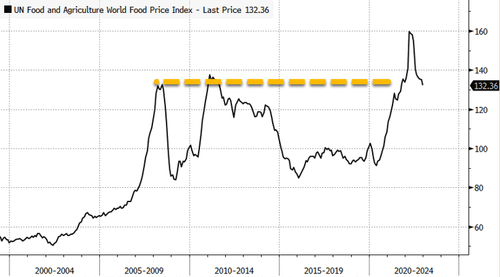 Here's the current drought situation across the farm belt.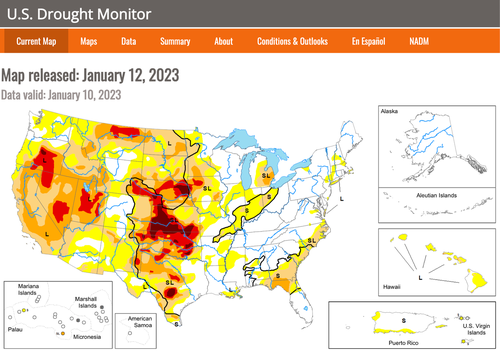 Corn production woes from the US don't bode well in the fight to crush food inflation. It seems as if the prices for our food will remain high well through 2023. 
Tyler Durden
Sat, 01/14/2023 - 22:00