Norway Replaces Russia As Germany's Top Gas Supplier
Authored by Charles Kennedy via OilPrice.com,
Norway became Germany's single-largest natural gas supplier in 2022, overtaking Russia, as total German gas imports dropped by 12.3% compared to 2021, the German Federal Network Agency, Bundesnetzagentur, said on Friday.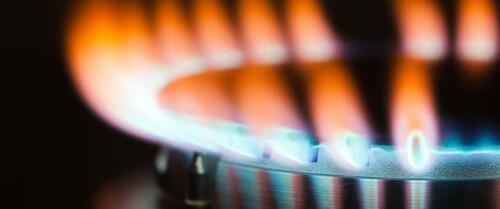 Norway provided 33% of the gas Germany imported last year, followed by Russia, whose share fell to 22% for last year, compared to a 52% share in 2021, said the German regulator.
Last year, Russia started gradually cutting gas supply via the Nord Stream pipeline to Germany in June until shutting down the pipeline in early September, claiming an inability to repair gas turbines for the pumping stations due to Western sanctions.    
The lack of gas deliveries from Russia was partly compensated for by additional imports, including from the Netherlands, Belgium, and Norway, the German network agency said today.
Europe's biggest economy also saved a lot of gas in 2022, partly due to household saving and to industrial production curtailments due to soaring gas prices.
According to Bundesnetzagentur, Germany's natural gas consumption dropped by 14% in 2022 compared to the average consumption for the past four years. Industrial demand fell by 15% compared to the average for the past four years. Between October and December, industrial gas consumption fell by 23%, and consumption by private consumers and businesses was 21% below the previous years.
As supply from Russia fell and then stopped in early September, Germany started looking at importing LNG and began construction of regasification terminals to be able to welcome cargoes. The first such terminal, a floating LNG import terminal, officially opened at the end of 2022 at Wilhelmshaven on Germany's North Sea coast. 
Earlier this week, Germany welcomed the first tanker carrying LNG at the newly opened LNG import terminal at Wilhelmshaven, with the cargo arriving from the Calcasieu Pass export facility in the United States. 
Tyler Durden
Mon, 01/16/2023 - 05:30