Stocks Tank After US Regulator Threatens To Break-Up 'Too Big To Manage' Banks
Acting Comptroller of the Currency Michael Hsu appeared to want to make an early name for himself this afternoon as The Wall Street Journal reports the top federal banking regulator warned that big banks may need to be broken into smaller pieces if they become too big to manage and are unable to fix significant regulatory lapses.
Banks can become so big and complex "that control failures, risk management breakdowns, and negative surprises occur too frequently," Mr. Hsu said, speaking at the Brookings Institution, a Washington think tank.
"Not because of weak management, but because of the sheer size and complexity of the organization."

"In short, effective management is not infinitely scalable," he said.
Tuesday's remarks are consistent with those from others made by the Biden administration and its top regulators, who are seeking to address concerns that the steady growth of the nation's largest banks has introduced new risks to the financial system.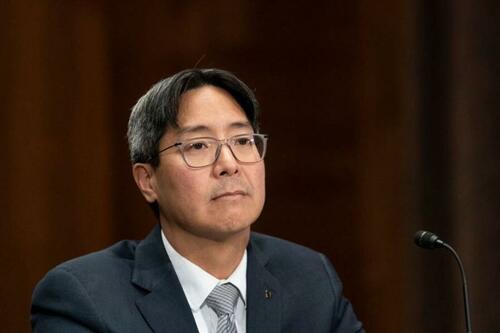 On Tuesday, WSJ reports that Mr. Hsu said the most effective and efficient way to successfully fix issues at a bank deemed too big to manage is to simplify it by divesting businesses, curtailing operations, and reducing complexity.
Bank stocks were hit...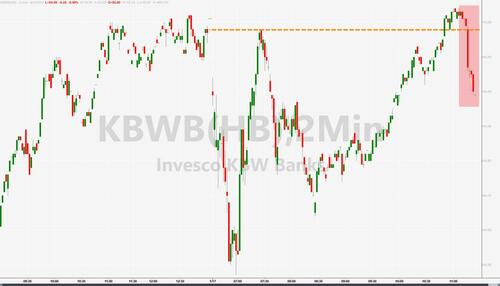 But the broad market took a spill on the headlines...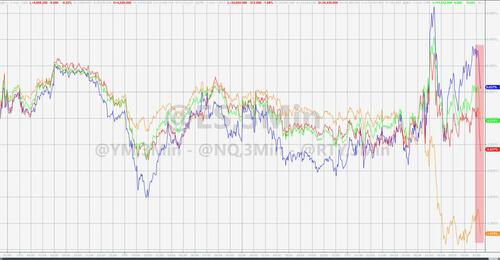 While rogue actors do exist, Hsu said significant problems are typically "multi-causal and reflect deeper, unseen weaknesses, which if unaddressed can manifest as further incidents in the future."
Tyler Durden
Tue, 01/17/2023 - 14:26