"Brought To Justice": Italian Mafia Boss Arrested At Hospital After Three Decades On The Run
Italy's most wanted mafia boss, Matteo Messina Denaro, was arrested on Monday at a private hospital in Sicily during a cancer treatment, after being on the run since 1993.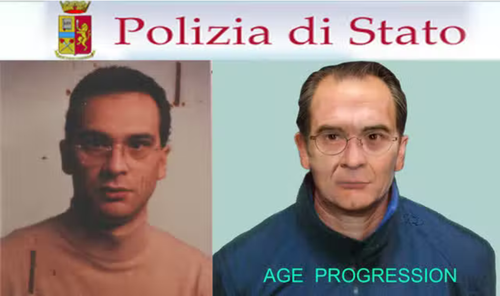 Nicknamed "Diabolik" and "'U Siccu" (The Skinny One), Messina Denaro had been sentenced in absentia to life in prison for the 1992 murders of two anti-mafia prosecutors, Giovanni Falcone and Paolo Borsellino.
Two armed police led the 60-year-old mafia boss away from Palermo's "La Maddalena" hospital, where he had registered under a fake name.
"We had a clue to the investigation and followed it through to today's arrest," said Palermo prosecutor Maurizio de Lucia.
Magistrate Paolo Guido, who was also in charge of investigations into Messina Denaro, said dismantling his network of protectors was key in reaching the result following years of work.

A second man, who had driven Messina Denaro to the hospital, was arrested at the scene on suspicion of aiding a fugitive.

Images on social media show locals applauding and shaking hands with police in balaclavas as the minivan carrying Messina Denaro was driven away from the suburban hospital to a secret location. -Reuters
"We have not won the war, we have not defeated the mafia, but this battle was a key battle to win, and it is a heavy blow to organised crime," said Italian Prime Minister Giorgia Meloni, who traveled to Sicily to congratulate police chiefs on the arrest.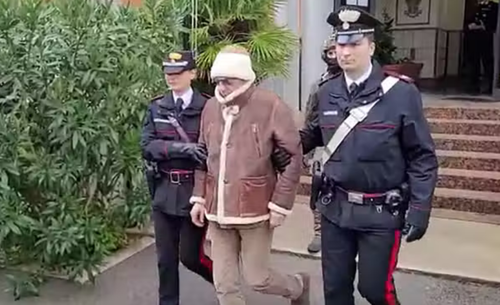 Who is Matteo Messino Denaro?
As the Evening Standard reports, he was born in Sicily in 1962. His father was a powerful Cosa Nostra boss.
Messina Denaro, known as "the skinny one," was involved in several crimes, including racketeering, money laundering and drug trafficking.
"I filled a cemetery, all by myself," he is said to have once claimed.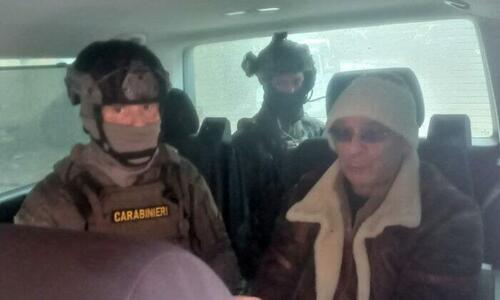 Timeline of crimes and arrest
1992

Anti-mafia prosecutors Giovanni Falcone and Paolo Borsellino were killed by car bombs within months of each other.

The attacks also killed several bodyguards and policemen, as well as Falcone's wife.

1993

The mafia organised a series of bomb attacks in Milan, Florence, and Rome.

On May 27, a bomb was detonated outside the Uffizi Gallery in Florence, killing five people and injuring dozens more. Ten people were killed in the series of bombings.

In November, Giuseppe Di Matteo, the 12-year-old son of a former mafia member turned state witness, was kidnapped. He was held captive and tortured for two years before being killed and his body dissolved in acid.

Messina Denaro became a fugitive but is thought to have continued to issue orders.

2002

Messina Denaro was sentenced to life in jail in absentia in 2002 for a number of murders, including the 1992 killings and the 1993 bomb attacks, despite still being a fugitive.

2013

His sister Patrizia and several associates were arrested.

2023

Messina Denaro was arrested on January 16.  -Evening Standard
"In the aftermath of the anniversary of the arrest of Totò Riina, another head of organised crime, Matteo Messina Denaro is brought to justice," said PM Meloni, adding "My warmest thanks, together with those of the entire government, go to the police forces, and in particular to the Ros dei Carabinieri, to the national anti-mafia prosecutor, and to the Palermo prosecutor for the capture of the most significant exponent of mafia crime."
Tyler Durden
Wed, 01/18/2023 - 04:15