FBI Decided Not To Monitor Biden Document Search
After President Biden's lawyers found classified documents at an office he used at a DC think tank, His Justice Department considered, and then declined, a plan to have FBI agents monitor a search for classified documents at his residences, in order to 'avoid complicating later stages of the investigation,' and because Biden's attorneys 'had quickly turned over a first batch and were cooperating,' the Wall Street Journal reports, citing people familiar with the matter.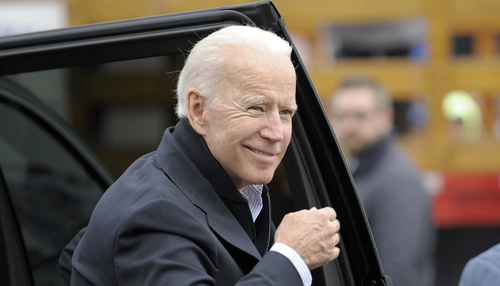 Instead, the DOJ decided that it would be just fine for Biden's lawyers to conduct the additional searches by themselves, and would agree to immediately notify the Justice Department if they found any other potentially classified records - after which law-enforcement authorities would take them.
The arrangement meant that FBI agents wouldn't bear witness to things such as the volume, or contents, of whatever might turn up. This is, of course, the same FBI that participated in a plan (and fabricated evidence) in a plot to frame former President Trump as a Russian asset, and then ran cover for the Bidens during the 2020 US election - telling social media companies that Hunter Biden's laptop, or anything like it, was likely Russian disinformation.
In the week since news reports first surfaced about the documents, the incident has drawn parallels to the discovery of a much larger number of documents at former President Donald Trump's Mar-a-Lago home in Florida, which federal agents obtained a warrant to search in August after more than a year of negotiations between Mr. Trump's lawyers, the National Archives and the Justice Department and after Mr. Trump's lawyers said all documents had been returned. -WSJ
After the initial finding at the Penn-Biden Center in early November (and not disclosed until last week), classified materials were discovered on three separate occasions in Biden's Wilmington house in December and January, in the garage and a room adjacent to it, White House lawyer Richard Sauber said last week.
According to Sauber, the documents were "inadvertently placed" at the locations.
Trump supporters have accused the DOJ of a double standard in the handling of the Biden situation vs. Trump's. And of course, as President, Trump's ability to declassify the documents obtained in the raid remains a constitutional grey area. 
Biden's supporters have pointed to the president's cooperation, however the DOJ's willingness to let Biden's lawyers conduct unsupervised searches is obviously fraught with concern.
According to the White House, it's no big deal.
NBC News' Peter Alexander repeatedly presses Karine Jean-Pierre about the White House claiming that Republicans are "faking outrage" over Biden's classified document scandal.

"Why shouldn't Americans be upset about documents found in a garage?" he asks.

She can't answer. pic.twitter.com/zTdd3SkkmN

— Ryan Saavedra (@RealSaavedra) January 17, 2023
NBC News' Peter Alexander repeatedly presses Karine Jean-Pierre about the White House claiming that Republicans are "faking outrage" over Biden's classified document scandal.

"Why shouldn't Americans be upset about documents found in a garage?" he asks.

She can't answer. pic.twitter.com/zTdd3SkkmN

— Ryan Saavedra (@RealSaavedra) January 17, 2023
Tyler Durden
Tue, 01/17/2023 - 22:40