Italian Lawmaker At Center Of EU's Qatargate Scandal Agrees To Spill Beans
One of the handful of EU officials at the center of the Qatargate scandal which emerged last month and shook confidence in European Parliament decision-making is going to spill the beans, in what looks to be a breakthrough for investigators amid what's widely considered "the most egregious case" of corruption the body has seen in years.
According to Politico on Tuesday, "Pier Antonio Panzeri, a former Italian EU lawmaker detained in the European Parliament corruption probe, has struck a plea deal with the Belgian prosecutor to exchange information about bribes he made in exchange for a reduced sentence."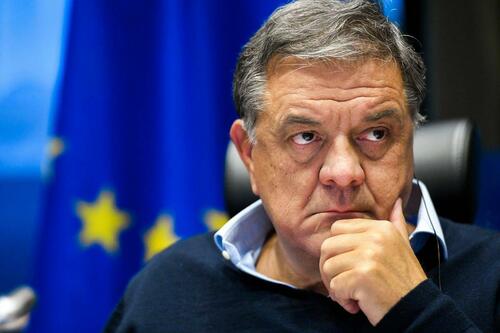 This means that likely for the first time the specifics of how the Qataris hoped to shape debate and outcomes in European Parliament will be revealed. 
Reportedly Panzeri has said he's ready to disclose financial arrangements and which countries and officials were involved, as well as who benefited. The other country likely to be named is Morocco. 
Panzeri is currently in jail and as of Tuesday morning he had withdrawn his appeal of provisional detention. He's facing charges related to criminal organization, money laundering and corruption. 
The former MEP's daughter, Silvia Panzeri, is also being investigated for allegedly being aware of, or even possibly complicit in her father's activities. 
Other high-level suspects are Greek MEP Eva Kaili, her partner Francesco Giorgi, and lobbyist Niccolò Figà-Talamanca. As a result of the scandal, which was revealed after police raids on multiple offices and homes (including a hotel) in Brussels turned up stacks of cash totaling around €1.5m (£1.3m), Kaili was swiftly removed as a vice-president of the Parliament.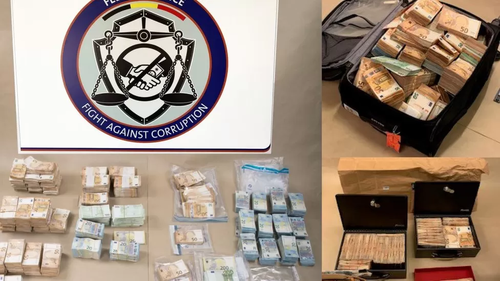 The governments of Qatar and Morocco, as well as now former vice-president of the Parliament Kaili, have all vehemently denied wrongdoing. There may be more officials that are named as a result of Panzeri's pending deal.
The BBC notes that "Mr Panzeri's reference to unknown people within the investigation suggests more revelations are due to emerge."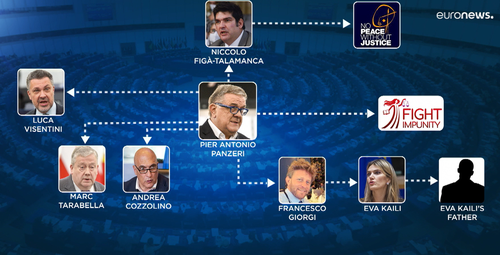 The report says that "Belgian prosecutors have already sought to lift the immunity of two more centre-left MEPs. Belgian Marc Tarabella and Andrea Cozzolino from Italy." Thus the scope of the scandal could expand as Panzeri hands the prosecutor more information and specifics of corruption involving EU lawmakers.
Tyler Durden
Wed, 01/18/2023 - 02:45