Outrage Ensues As DeSantis Engineers Conservative Overhaul Of Progressive College
Authored by Darlene McCormick Sanchez via The Epoch Times (emphasis ours),
Florida Gov. Ron DeSantis' announcement that he intends to turn a flailing liberal public university into the Sunshine State's answer to Hillsdale College has drawn fierce criticism from progressives.
A plethora of headlines shows that the Republican governor has struck a nerve.
"Ron DeSantis's New College Coup is Doomed to Fail," wrote the Chronicle of Higher Education, and "A Florida College Goes to War With Ron DeSantis" reads another from The New Republic, a left-wing online publication.
This month, DeSantis, who is widely expected to run for president in 2024, overhauled the foundering New College of Florida by appointing six new conservatives to its board of trustees.
The liberal arts college has been plagued by low student enrollment and financial problems. The college, located in Sarasota, fell far short of its stated goal to reach 1,200 enrolled students, declining recently from 800 to about 660.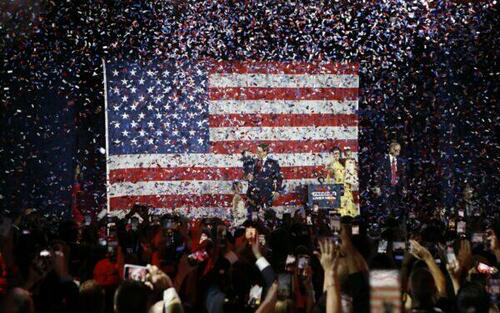 The governor also mandated that public universities report their expenditures for critical race theory (CRT) and diversity, equity, and inclusion (DEI) programs. The move immediately drew a legal challenge, which was dismissed.
The Dec. 28 order from DeSantis came four days after The Epoch Times documented the experiences of six conservative students attending a major Florida university. The students described difficulties in seeking an education in what they described as an anti-white, anti-Christian, and anti-American culture.
Meanwhile, the Florida Legislature appears to want to take the accounting even further.
Florida House Speaker Paul Renner requested emails, text messages, and social media posts from Florida university DEI offices sent between Jan. 1, 2021, to Jan. 12 of this year.
Stopping 'Woke'
The problem with New College of Florida and many other institutions of higher learning is they are no longer focused on academics, DeSantis' press secretary, Bryan Griffin, told The Epoch Times.
Florida universities actively promote the Marxist-based CRT, according to the Critical Race Training in Education database maintained by the Legal Insurrection Foundation.
The database lists CRT programs at universities and schools nationwide.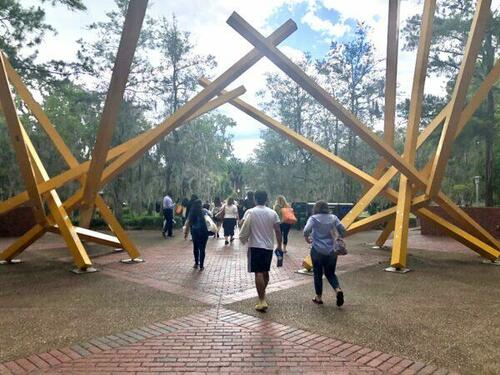 The Florida students spoke anonymously to The Epoch Times and described their frustration with a hostile environment for conservatives on campus and in classrooms.
They described feeling uncomfortable, at best, and threatened, at worst.
Their accounts described a campus culture focused on race and social justice, with open hostility for conservative or Christian views. They asked to use pseudonyms to protect their identity, fearing retaliation for speaking publicly, they said.
One law student was reported as an extremist to the FBI and was visited by agents for questioning. He assumed it was because someone overheard him express his Christian beliefs and his support for the Second Amendment.
The experiences the students described happened even after DeSantis signed into law Florida's Stop WOKE Act in April 2022. Among other things, the law bans colleges from promoting CRT.
Students and professors sued over the ban, and federal judge Mark Walker issued a preliminary injunction against enforcing the law.
The same federal judge sided with DeSantis on Jan. 12, though, over his request for information about university expenditures on CRT and DEI programs. Walker ruled that the administration's move was not in violation of the injunction against enforcement of the Stop WOKE Act.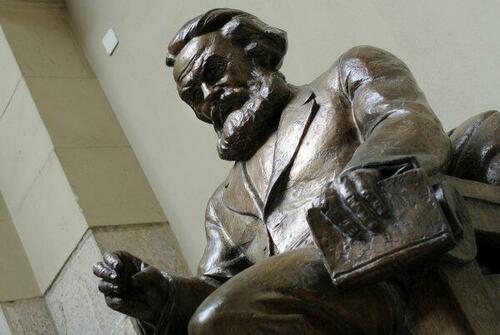 Public universities aren't alone in pushing CRT, which divides people into oppressors and victims based on skin color or gender identity.
It's a trend that's swept across the nation, experts and students have told The Epoch Times.
A student at an elite private university in New York, who spoke with The Epoch Times on the condition of anonymity, described a racially discriminatory and segregated educational environment for white students.
"Most of all, I felt really shocked, especially at my classmates going along with the discrimination and bullying, as if it was OK to treat other human beings like that," said the student, who is being identified as Beth, an alias.
In one class, her black professor segregated white students from brown and black classmates, Beth said. Meanwhile, Beth said, white students were told to "reflect on their whiteness," while minority students were given instructions on assignments.
She said the curriculum was mainly about "anti-black racism," which had little to do with the class on social services.
Read more here...
Tyler Durden
Wed, 01/18/2023 - 14:05