Stocks & Bond Yields Slump As 'Soft Landing' Story Crashes
This morning's smorgasbord of macro data was not pretty for the 'soft landing' crowd as retail sales plunged, industrial production puked, PPI fell (deflationary?), and capacity utilization collapsed...
Source: Bloomberg
The economic weakness prompted a dovish response by the STIRs market as the terminal rate expectation dropped below 4.90% and expectations for H2 2023 rate-cuts topped 50bps...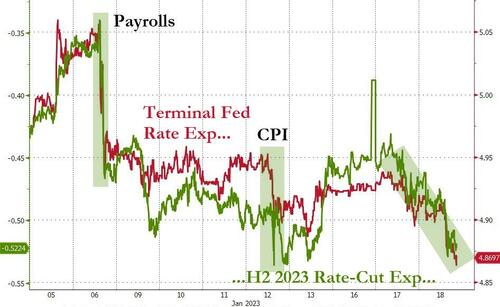 Source: Bloomberg
To visualize that, the market expects The Fed to pause in May and then begin a massive rate-cutting pivot...
Source: Bloomberg
However, multiple Fed speakers today (Mester, Bullard, George, and Harker) all signing from the same hymn-sheet on 'inflation is down but not enough to stop yet' and 'rates will go higher and stay higher for longer'... the market is diverging dramatically from that view...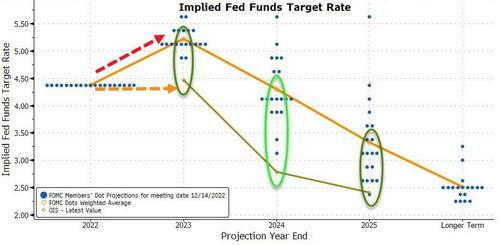 Source: Bloomberg
Nasdaq was on target for an 8 day win-streak - the longest since Nov 2021 - but that 7-day streak broke today. The Dow was the biggest loser onm the day, down 1.8%...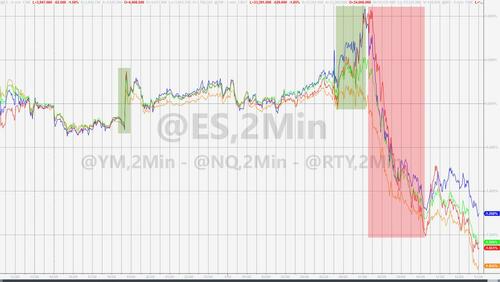 For some context, The Dow is now up 'only' 1.% from pre-Payrolls...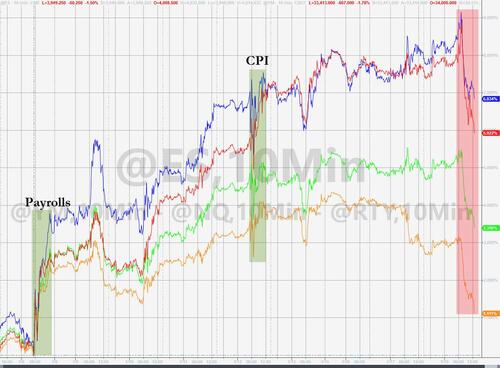 S&P 500 dropped back below its 200DMA and Nasdaq dropped below its 100DMA
The 'squeezers' ran out of ammo today as "most shorted" stocks ended lower after 7 straight days of squeezes...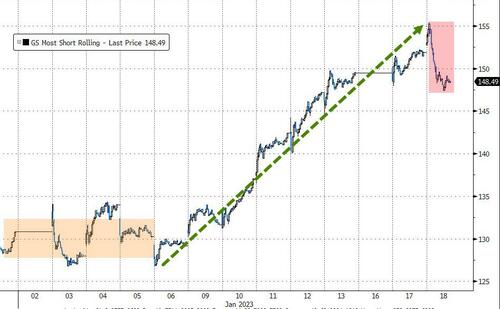 Source: Bloomberg
Treasury yields tumbled today with the belly of the curve outperforming dramatically (5Y -19bps, 2Y -13bps, 30Y -12bps) with the long-end lagging on the week...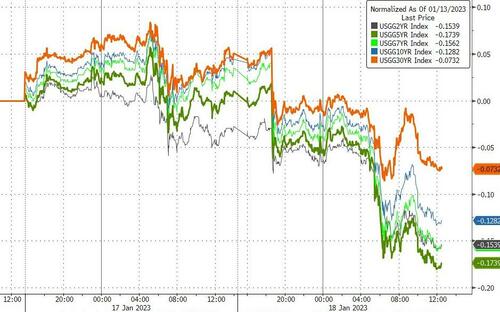 Source: Bloomberg
10Y dropped to its lowest yield since Sept 2022...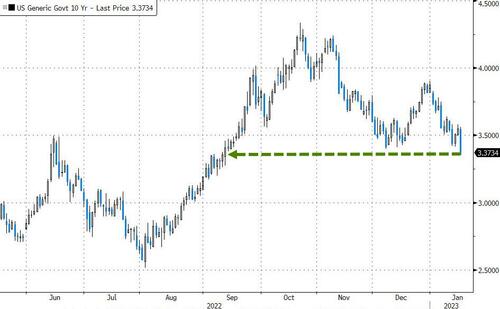 Source: Bloomberg
"Recession" anyone!!! The yield curve (3m10y) collapsed to a new low (130bps inverted now!)...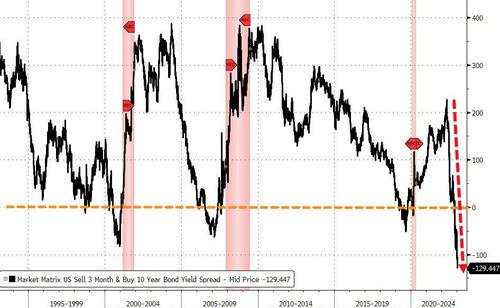 Source: Bloomberg
The dollar pumped, dumped, and re-pumped on the day to end higher...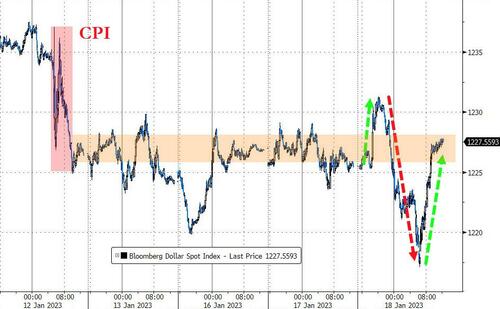 Source: Bloomberg
USDJPY had quite a day, with yen tumbling on the BoJ nothingburger, but rallying back below 128/USD to end the day relatively unch...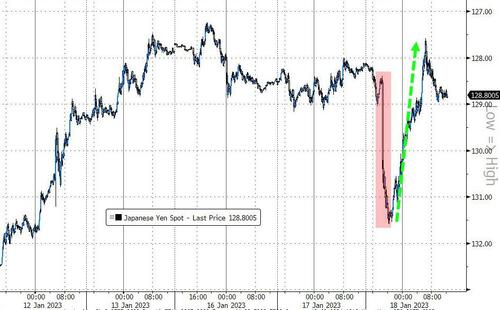 Source: Bloomberg
Bitcoin tumbled today - around the time of a DoJ crypto enforcement headline - after topping pre-FTX levels. Then rebounded significantly after the DoJ announcement was a nothingburger testing back up to $21k. Stocks did not bounce back...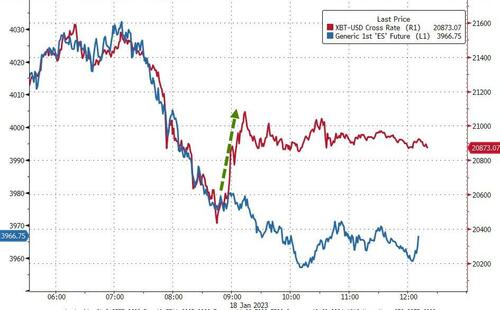 Source: Bloomberg
Oil prices tumbled on not-soft-landing fears after being bid overnight. WTI traded from almost $83 to a $79 handle...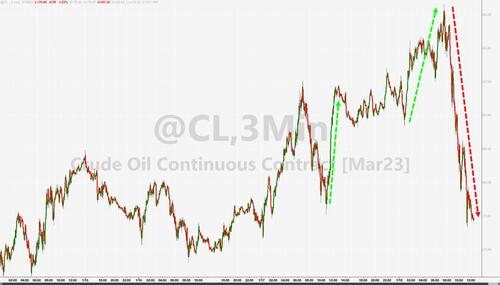 Gold closed marginally lower on the day after a big pump and dump too but held above $1900...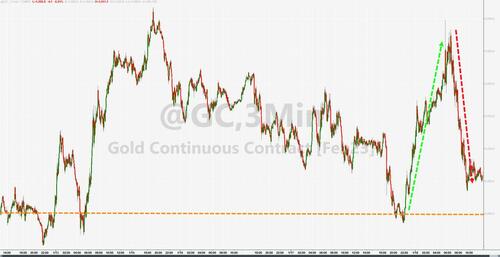 Finally, if you're looking for any more of a squeeze, Goldman notes that its indicator of global positioning and sentiment is back to neutral...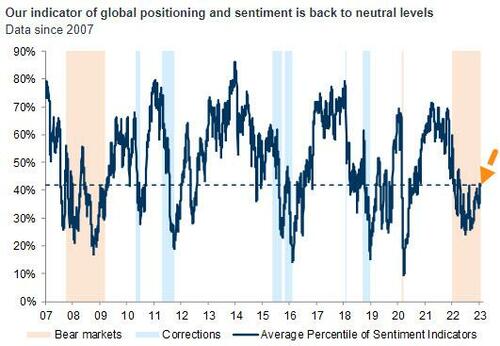 So, a lot less ammo for squeezes.
Tyler Durden
Wed, 01/18/2023 - 16:01