"The Compensation Isn't Going To Be There": JPMorgan's Raghavan Warns Bonuses Will "Absolutely" Fall
Vis Raghavan of J.P. Morgan confirmed this week that his firm isn't immune to the "anemic" year that investment banking had in 2022. As a result, he told Bloomberg from Davos that bonuses would "absolutely" fall. 
Raghavan, who is the company's global investment-banking co-head who also oversees Europe, the Middle East and Africa, said: 
"All banks pay for performance, so if the performance isn't there, the compensation isn't going to be there."
Raghavan said the company's markets desks had a "mixed year" and, despite anemic dealmaking and lower demand for equities, posted strong performances in "commodities, rates and macro, as well as volatility-based equity trades".
The firm's investment banking revenue was down 57% year over year, per its earnings report last week. But Reghavan is optimistic the company is now at "steady state", telling Bloomberg:
 "We have most of our people back in the office. There is a spring in people's steps, I think it's really good having people back."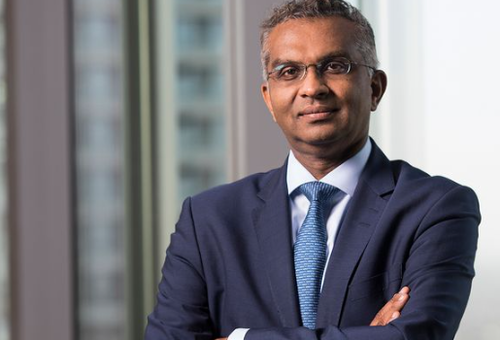 Credit Suisse Group AG Chairman Axel Lehmann also made a statement this week warning about lower bonuses after what he called a "horrifying year". Recall we wrote days ago that the bank had come out and was considering a large cut to its bonus pool. It was considering a 50% cut to its bonus pool, Bloomberg reported last week. 
Meanwhile, as Credit Suisse tries to stave off swirling questions about its solvency, we noted last month that the bank filed a criminal complaint against a financial blog in Zurich, escalating a legal attack the bank has been putting in place over reader comments that were appended to a series of stories the blog ran about the bank earlier this year. Bloomberg reported that the complaint follows a 265 page civil lawsuit that was filed over the comments, which the bank said "were harshly critical of it and some of its executives", including the bank's new CEO Ulrich Koerner. 
Credit Suisse and J.P. Morgan join a number of Wall Street banks who laid off employees, cut bonuses or both after a torrid 2022. Goldman Sachs, for example, is set to lay off up to 4,000 employees, we noted last month. The bank was also "considering shrinking the bonus pool for its more than 3,000 investment bankers by at least 40 per cent this year".
Also in mid-December, we wrote that Ernst and Young would be cutting its bonuses entirely. The company held an "all hands" meeting two weeks ago where it delivered the news to its employees. The company is in the midst of splitting its audit business from a tax and advisory business heading into 2023. Morgan Stanley's Asia banker bonuses were also at risk by as much as 50%, we wrote days before that. In December, we also noted that Jefferies was considering slashing bonuses. 
Tyler Durden
Wed, 01/18/2023 - 13:50