Alec Baldwin To Be Charged With Felony Over 'Rust' Film Shooting
Prosecutors in Santa Fe, New Mexico are planning to charge actor Alec Baldwin with involuntary manslaughter after he pulled the trigger on a loaded gun on the set of "Rust" in 2021, according to the Wall Street Journal, citing a person with knowledge of the investigation.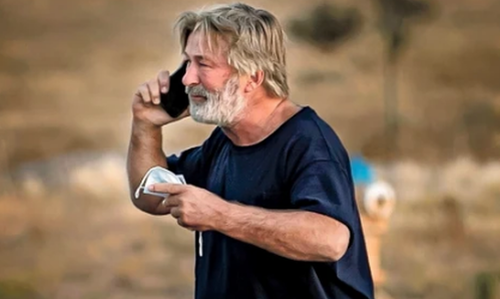 The film's armorer, Hannah Gutierrez Reed, is also expected to be charged with involuntary manslaughter in the incident, while the film's assistant director, David Halls, has agreed to plead guilty to the negligent use of a deadly weapon.
The October 2021 shooting killed 42-year-old cinematographer Halyna Hutchins, and wounded the director, Joel Souza. Baldwin and the "Rust" production team reached a financial settlement in October with Hutchins' family in a wrongful death lawsuit.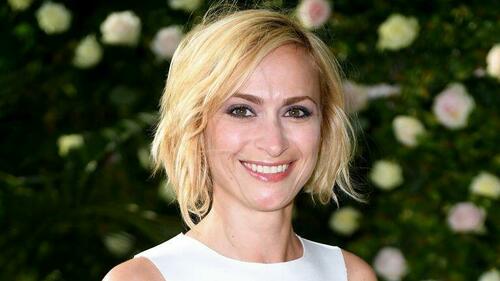 Baldwin, meanwhile, has sued several "Rust" crew members, including Halls and Gutierrez Reed, alleging that they were negligent in their duties to protect the cast and crew, and giving him a loaded gun.
Gutierrez Reed's attorney said that Baldwin "is the only one responsible for this tragedy."
Involuntary manslaughter, a fourth-degree felony in New Mexico, carries a maximum sentence of 18 months in prison.
According to an August, 2022 FBI forensics analysis, the revolver that Baldwin had in his hand was in working order, and would not have discharged unless it was fully cocked and the trigger was pulled - contradicting a statement the actor made to ABC's George Stephanopoulus, when he said: "the trigger wasn't pulled. I didn't pull the trigger."
According to affidavits from the Santa Fe County Sheriff's Office, Mr. Halls took one of three prop guns laid out on a rolling cart and handed it to Mr. Baldwin to film the scene. Mr. Halls yelled "cold gun," indicating the firearm didn't have live rounds. Mr. Baldwin took the gun and fired it, one of the affidavits said. Investigators have also questioned Ms. Gutierrez Reed's actions as the person in charge of guns and ammunition on set. -WSJ
Violins are out https://t.co/rfq0DklX8W pic.twitter.com/0B0JAn4v38

— Newsquawk (@Newsquawk) January 19, 2023
Lawyers for Halls and Gutierrez Reed have said their clients had no idea the gun was loaded with live ammunition and have denied any wrongdoing.
That said, the New Mexico Occupational Health and Safety Bureau said in April that the film's producers knew that firearm safety procedures weren't being followed, and that they failed to do anything about it. Safety inspectors also found that Halls didn't consult with Gutierrez Reed before handing the gun to Baldwin.
The production company behind the film, Rust Movie Productions, was slapped with a civil penalty of nearly $137,000 - the maximum allowed under state law - by the workplace safety agency. RMP has contested the findings in an administrative proceeding.
Tyler Durden
Thu, 01/19/2023 - 13:55