IEA Sees Global Oil Demand Hitting A Record High In 2023
By Irina Slav of OilPrice.com
China's reopening is set to drive global oil demand to a record high of 101.7 million barrels per day (bpd) this year, up by 1.9 million bpd from 2022, the International Energy Agency (IEA) said on Wednesday, raising its demand growth estimate for 2023 by 200,000 bpd from 1.7 million bpd growth expected in December.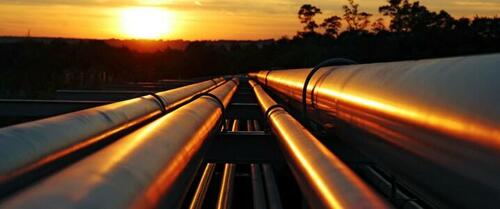 Almost half of the oil demand growth this year will come from China after Beijing lifted its Covid restrictions, the IEA said in its closely-watched Oil Market Report (OMR) for January. 
At the same time, world oil supply growth in 2023 is set to slow to 1 million bpd, following last year's OPEC+ led growth of 4.7 million bpd.
"An overall non-OPEC+ rise of 1.9 mb/d will be tempered by an OPEC+ drop of 870 kb/d due to expected declines in Russia," the IEA said in the report.
As a result, market balances are set to tighten as this year progresses, the agency noted.
"This year could see oil demand rise by 1.9 mb/d to reach 101.7 mb/d, the highest ever, tightening the balances as Russian supply slows under the full impact of sanctions. China will drive nearly half this global demand growth even as the shape and speed of its reopening remains uncertain," the IEA said.
Russia and China will be the two wild cards in the market this year, it added.
Russian oil exports dropped by just 200,000 bpd in December despite the EU embargo and the G7 price cap. But the record price discounts on Russian benchmark export grades reduced Russia's oil revenues by $3 billion to $12.6 billion last month – the lowest since February 2021, the agency has estimated.
The EU ban on Russian oil products from February 5 could soon mean that "the well-supplied oil balance at the start of 2023 could quickly tighten however as western sanctions impact Russian exports."
The IEA's upbeat outlook on demand this year sent oil further rallying as prices extended Tuesday's gains into early trade on Wednesday. As of 6:15 a.m. ET, WTI Crude was up by 1.83% at $81.68. Brent Crude topped the $87 mark to trade at $87.29, up by 1.49% on the day. 
Tyler Durden
Thu, 01/19/2023 - 12:10