Another Power Substation Damaged By Alleged Gunfire: Officials
Authored by Jack Phillips via The Epoch Times (emphasis ours),
Another power substation in North Carolina was damaged due to alleged gunfire—the third such incident in recent weeks—officials have confirmed.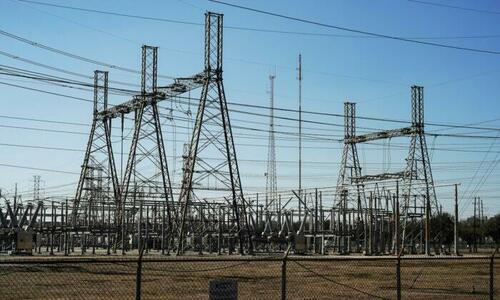 EnergyUnited said officials discovered an "equipment issue" at the Pleasant Hill Substation in Thomasville on Jan. 17. Thomasville is about an hour from Moore County, where two other substations were damaged.
When crew members were sent to investigate the matter, they "discovered damage to the substation transformer from an apparent gunshot," the firm said. "The damage was quickly assessed and contained to mitigate the impact to members in the Pleasant Hill area and law enforcement officials were notified."
Customers who are served by the Pleasant Hill Substation didn't experience any power outages due to the damage, EnergyUnited added. The Randolph County Sheriff's Office said that investigators canvassed the station and later said they believe the shooting occurred at around 3 a.m. local time on Jan. 17.
The FBI and North Carolina State Bureau of Investigations were notified about the alleged gunfire, the sheriff's office said. Investigations are ongoing.
"The FBI's Joint Terrorism Task Force responded to conduct a parallel investigation," the statement also said. No suspects have been named, and no arrests were made.
"EnergyUnited continually strives to deliver safe, reliable energy to its members," Steve McCachern, vice president of energy delivery for EnergyUnited, said in a statement. "While we are glad that our members did not experience any service interruptions, we take this matter very seriously and are currently investigating the incident."
On Dec. 3, 2022, gunshots were fired at two substations in Moore County that left some 45,000 customers without power for several days. In that case, no suspects have been apprehended and no motive has been disclosed.
Officials said that a person or persons drove to the Duke Energy-operated substations and opened fire, causing significant damage. North Carolina Gov. Roy Cooper said at the time that the Moore County incident "raises a new level of threat" while adding that federal and state officials are working to "harden our infrastructure where that's necessary and work to prevent future damage."
Duke Energy spokesperson Jeff Brooks said in a news conference last month that damage was done to major equipment.
"Some of this equipment does take a significant amount of work [to be installed]" he said. New substation equipment must be handled carefully and tested before it's ready to serve the grid.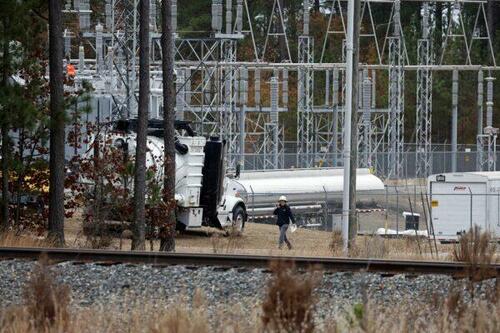 Around the same time, the Department of Homeland Security issued a bulletin warning of a "heightened threat environment" ahead of the Christmas holiday season. Faith-based institutions, government buildings, U.S. infrastructure, schools, and public gatherings could be targeted by groups with "a range of ideological beliefs" and "personal grievances," the agency said on Nov. 30, 2022.
Nevada Incident
Earlier in January, officials in Nevada said a man was facing terrorism-related charges after driving his car to a solar power plant, dousing it with gasoline, and setting it on fire. An employee told local media that the fire caused "major damage" and estimated it would take two years to receive replacement parts.
Read more here...
Tyler Durden
Thu, 01/19/2023 - 22:20