Car Rams Barricade Outside Sam Bankman-Fried's House
Sam Bankman-Fried, the former CEO of FTX, has received a mountain of death threats since being released on bail in December. He's been hiding out, playing video games at his parent's Stanford home, which is heavily guarded by a private security force. The first major "security incident" was reported by his lawyers on Thursday when a car rammed a barricade outside the home. 
Reuters said Christian Everdell from the New York law firm Cohen & Gresser submitted a filing in Manhattan federal court to Judge Lewis Kaplan, indicating that SBF and his parents were targeted by "actual efforts to cause them harm."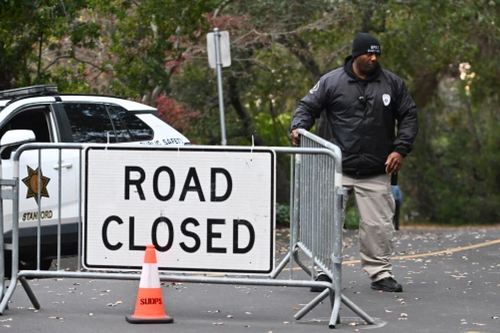 The filing said three men exited the vehicle after ramming the metal security barricade outside SBF's parent's Palo Alto home.
"Recently, the Bankman-Frieds had a security incident at their home when a black car drove into the metal barricade set up outside their home.

"Three men got out of the car. When the security guard on duty confronted them, the men said something to the effect of: 'You won't be able to keep us out.' The men got back in the car and quickly drove away before the security guard was able to see the license plate," Everdell wrote. 
The lawyer said the private security force couldn't identify the people or the vehicle's license plate. 
"This incident underscores the risk to the Bankman-Frieds' privacy and security," he said.
The family contracted a private security firm in late December to guard the house after the accused cryptocurrency fraudster was released on a $250 million bond. SBF will remain at his parent's California home until the trial date, which is set for Oct. 2. 
Tyler Durden
Fri, 01/20/2023 - 14:05