SHOT Show Roundup: Newest Firearms, Vehicles, Drones For Special Operations Forces
SHOT Show 2023 kicked off earlier this week. Recall that we combed through Venetian Expo and Caesars Forum in Las Vegas, revealing some of the most innovative products the defense industry has. 
We came across AeroVironment's Kamikaze Switchblade drone (infamous since the Biden administration is sending thousands to Ukraine), grounded-based robots with mounted guns, UTVs for special operations forces, anti-drone guns, handheld thermite breaching tools, armored vehicles, high-tech weapons, and much more. 
As the SHOT Show winds down, we found the last remaining exhibitors with high-tech guns, firearms accessories, vehicles, and/or gear -- many of these defense firms have extensive military contracts. 
One light vehicle used currently by special operations forces was featured at the SWORD Defense Systems exhibit.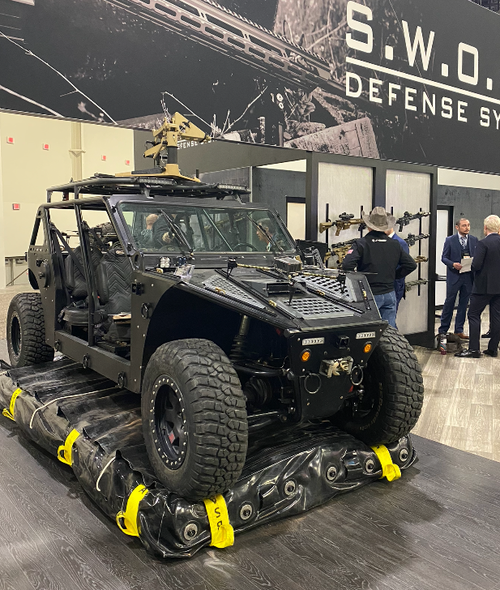 The vehicle was outfitted with drones, multiple side mounts for light machine guns, and a turret on top for a heavy machine gun.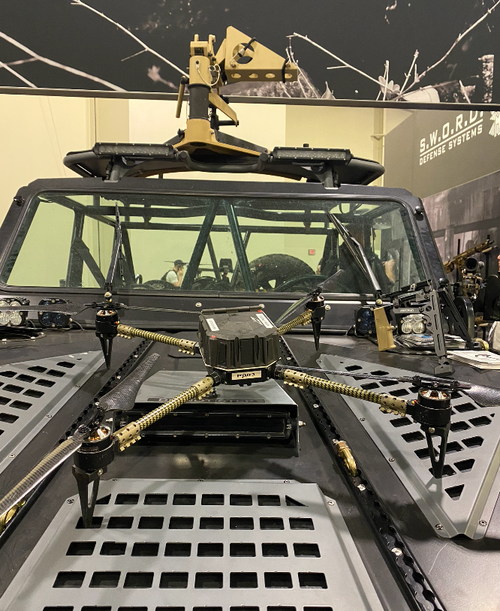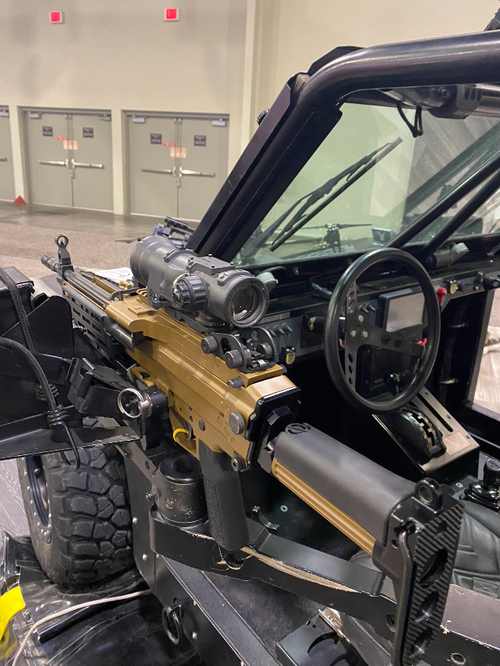 Walking the Venetian floor, we found the US Army's new submachine gun.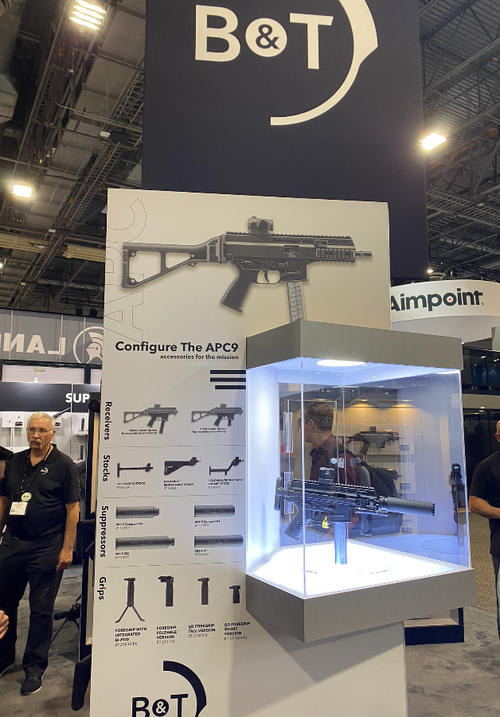 The Army awarded B&T USA the contract for a submachine -- this is the first award the service has made for a submachine in half a century. It's called the APC9K, beating out SIG Sauer, CZ, PTR, and many more to win the contract.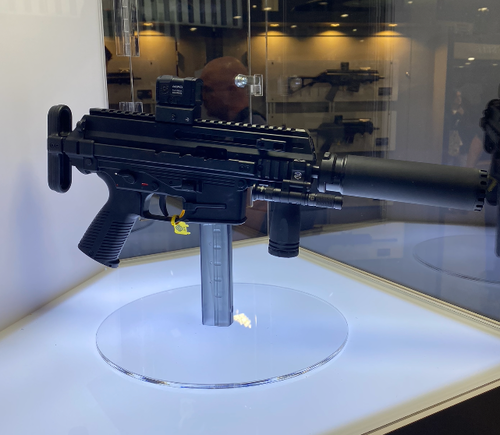 In another exhibit, we noticed two fixed-wing drones.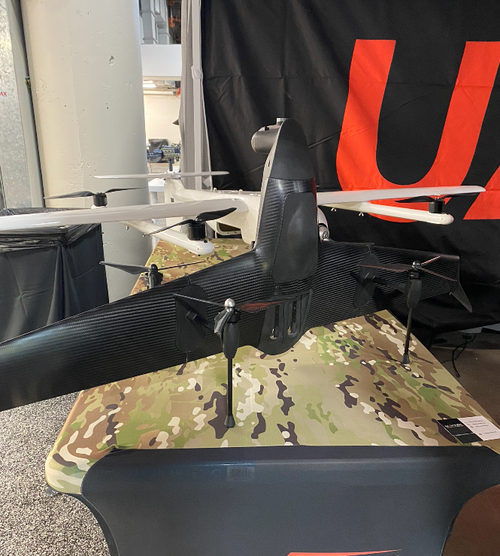 A South Korean company had a massive drone that could shoot projectiles.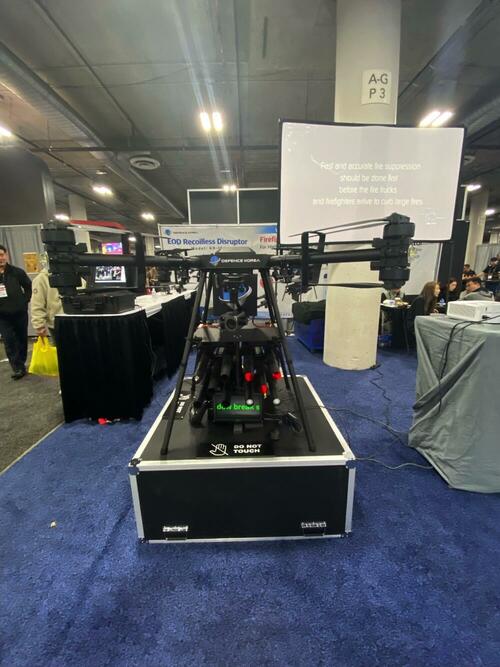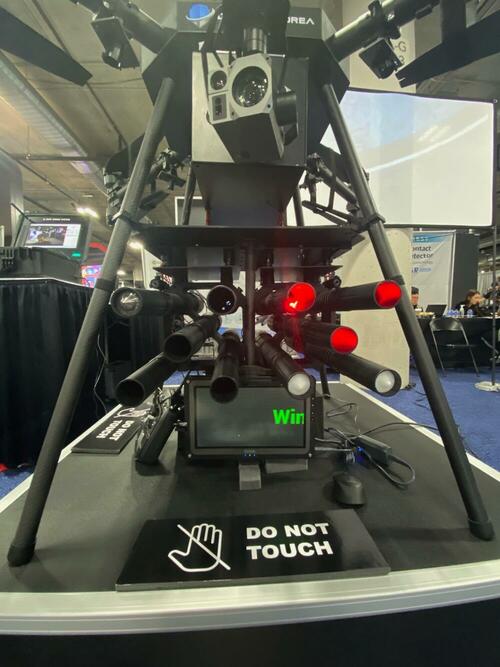 More next-generation military gear. Most everything you've seen in Call of Duty: Modern Warfare has become a reality. 
Here's the original ArmaLite rifle, known by many as the AR platform.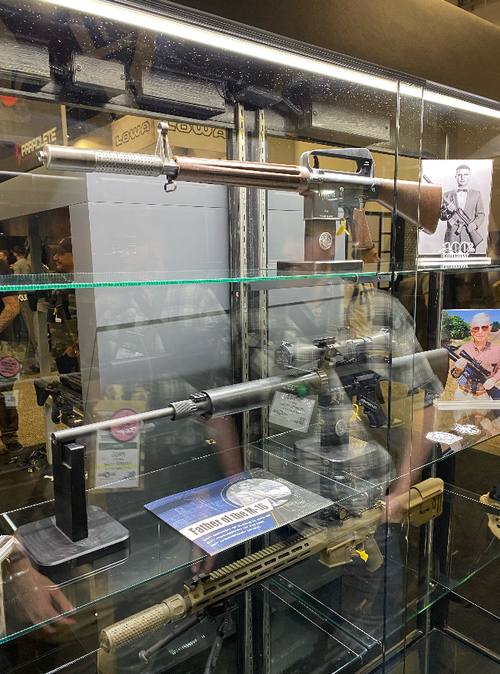 Tulsi Gabbard?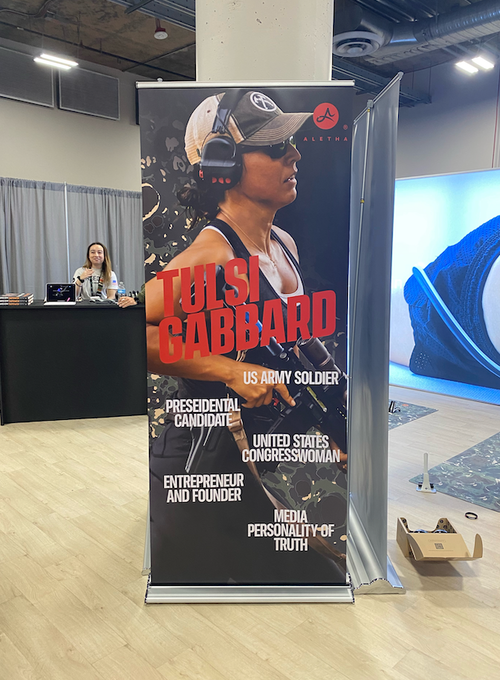 All of those pistol-braced firearms will soon have to be registered as short-barrel rifles with the ATF. There was a lot of chatter about the new pistol brace rule at the event. ATF was also present at the event.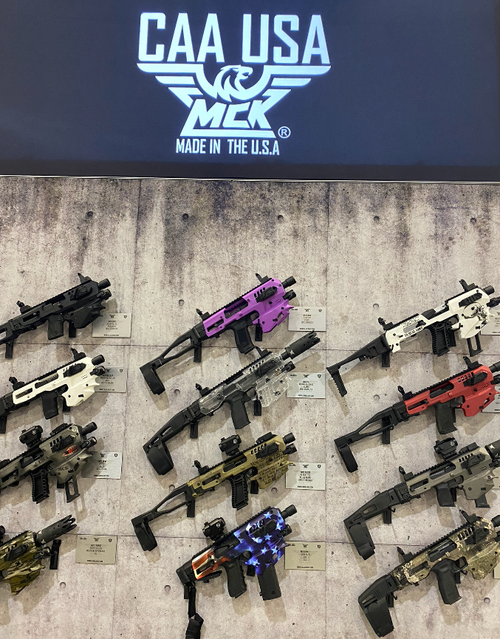 Here's a special ops vehicle with a mini-gun on top. So it's a Ford truck. What happened to all those Toyota Hilux?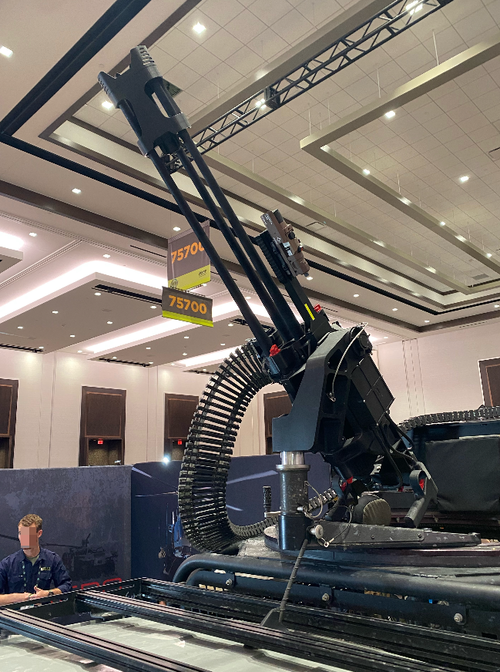 And last but not least, Ghost Gunner's latest iteration of the CNC mill to finish 80% lowers to completion.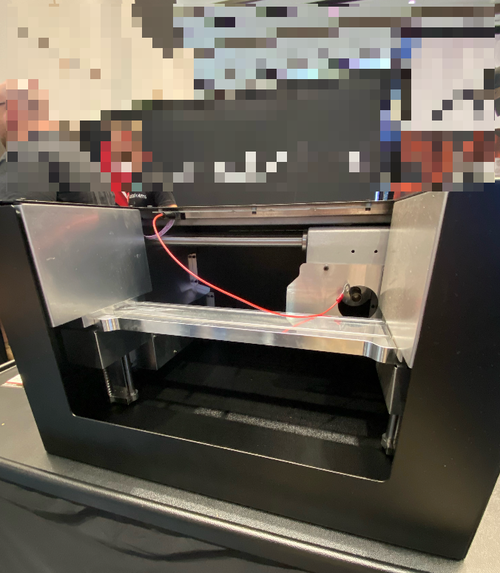 ... and that's a wrap from us at SHOT Show. 
Tyler Durden
Thu, 01/19/2023 - 19:20