China's Biggest Oil Trading Firm Goes On A Buying Spree
One of the core pillars behind the bull case for oil in 2023 is that China, having permanently shelved its zero covid policies, will open the floodgates on oil buying as the Chinese economy recovery sharply and powerfully.
Today, we got the first indication of precisely that: Unipec, the largest oil trader in China and the trading unit of state-held refiner Sinopec, purchased 9 million barrels of Abu Dhabi's Upper Zakum crude grade for March loadings, traders told Bloomberg, in a clear sign that Chinese oil demand will pick up pace in the second quarter as many expect.
18 cargoes of Upper Zakum crude is above the typical purchases of Unipec, OilPrice reported citing traders.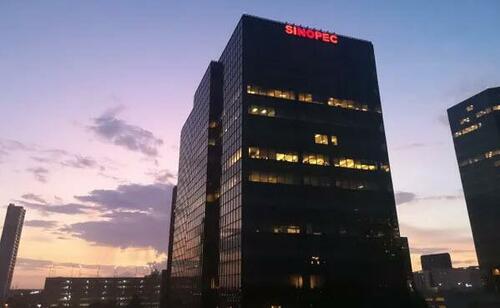 Still, traders aren't sure whether the buying spree for Abu Dhabi's crude is directly linked with expectations of a surge in demand. It may be because of the price of the crude linked to the Dubai benchmark prices, or part of the cargoes could be resold, according to various traders who spoke to Bloomberg.  
At any rate, analysts and the market expect Chinese oil demand to rebound after the reopening of the world's largest crude oil importer after nearly three years of Covid-related lockdowns.
Saudi oil giant Aramco expects the Chinese reopening and a pick-up in jet fuel demand to lead to a rebound in global oil demand this year, Amin Nasser, the CEO of the world's biggest oil firm, told Bloomberg in an interview earlier this week.
The International Energy Agency (IEA) sees China's reopening driving global oil demand to a record high of 101.7 million barrels per day (bpd) this year, up by 1.9 million bpd from 2022. That's an upgrade of 200,000 bpd of the IEA's demand growth estimate for 2023, from 1.7 million bpd growth expected in December. Almost half of the oil demand growth this year will come from China after Beijing lifted its Covid restrictions, the IEA said in its closely-watched Oil Market Report (OMR) for January earlier this week. 
"China will drive nearly half this global demand growth even as the shape and speed of its reopening remains uncertain," the IEA said.
Tyler Durden
Fri, 01/20/2023 - 19:00