Multiple Suicide Drones Attack Remote US Base In Syria
In the second such incident involving a US base in the region already in 2023, multiple suicide drones struck an American base in Syria on Friday morning, leaving two US-backed Syrian fighters injured.
"This morning, three one-way attack drones attacked the At Tanf Garrison in Syria," a CENTCOM statement began. "Two of the drones were shot down by Coalition Forces while one struck the compound, injuring two members of the Syrian Free Army partner force who received medical treatment."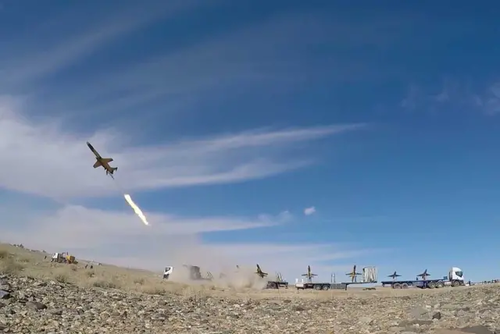 The statement noted no American troops or personnel were injured. "Attacks of this kind are unacceptable – they place our troops and our partners at risk and jeopardize the fight against ISIS," a CENTCOM spokesman added.
The al-Tanf Garrison has since 2016 been the most southerly US-occupied spot in Syria, lying near the border with Iraq and Jordan.
The Pentagon and prior Trump and now Biden administrations have justified the US presence there as key to the 'counter-ISIS' mission, despite the Islamic State terror group having long been driven underground. Some 800 to more than 1,000 US troops still occupy the oil-and-gas rich northeast of the country, denying Damascus and the Syrian population vital resources.
Citing the UK-based Syrian Observatory for Human Rights, the regional outlet The Cradle described that it was the first attack on that particular Syria-Iraq border facility in five months: 
SOHR sources stated that the drones carried out several strikes on the base, triggering a state of panic among US occupation forces and injuring members of the CIA-trained Maghawir al-Thawra (MaT) armed group, a US-backed Free Syrian Army (FSA) faction formed to 'fight ISIS.'
Over the past year there have been sporadic rocket attacks on the US-occupied Conoco gas field in Syria's eastern city of Deir Ezzor, and other locations.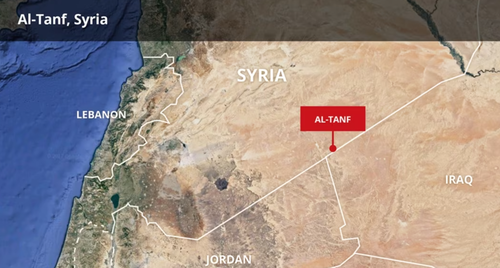 Syria's President Bashar al-Assad has meanwhile been engaged in intense talks mediated by Moscow, demanding that Turkish forces withdraw from all Syrian soil. Both the Turkish and Syrian sides ultimately want to see the US occupation squeezed out - something which Russia would like to see through as well. But it would require some level of rapprochement and coordinated strategy between Damascus and Ankara.
Tyler Durden
Fri, 01/20/2023 - 20:40