Climate Alarmists Panic That Twitter Under Musk Allows More Dissenting Views On Global Warming
Authored by Bryan Jung via The Epoch Times,
An organization that says it is a coalition of "climate and anti-disinformation organisations" says Twitter under CEO Elon Musk is allowing more dissenting views on climate change.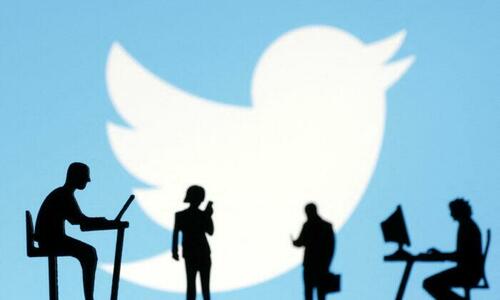 Climate Action Against Disinformation (CAAD), released a Jan. 19 study (pdf), accusing Musk of allowing misinformation about the climate crisis to spread on the social media platform.
The study accused Twitter of boosting the hashtag "#ClimateScam" to users when searching the word "climate," as its top search result.
The hashtag has suddenly spiked on Twitter search results since July 2022, with its appearance increasing ever since, according to CAAD.
The report said that "in 2022, denialist content made a stark comeback on Twitter in particular."
Twitter Search
CAAD alleged that at least 91,000 Twitter users reported the #ClimateScam hashtag more than 362,000 times by December.
"The source of its virality is entirely unclear, and re-emphasises the need for transparency on how and why platforms surface content to users," said the study's authors.
They said that term appeared to be trending despite "data that shows more activity and engagement on other hashtags such as #ClimateCrisis and #ClimateEmergency."
The research team claimed that the rise of the term in search results could not be explained by user personalization, the volume of content, or popularity.
"A basic search for 'climate' on Facebook did not autofill with overtly sceptic or denialist terms; searching explicitly for #ClimateScam only showed 1.5k users mentioning the term, versus 72k for #ClimateEmergency and 160k for #ClimateCrisis."
CAAD complained that the source of the #ClimateScam hashtag was unclear and that there was a need for transparency on how the search result came up.
"Equally, TikTok returned no search results for #ClimateScam, but instead suggested the phrase 'may be associated with behaviour or content that violates our guidelines.'"
Interest Groups
The authors said that not enough of the content was labeled as misinformation by Twitter's new management and claimed that it could not find a comparable trend or uptick in "#ClimateScam" on other platforms.
CAAD is partially funded by the Institute for Strategic Dialogue (ISD), a think tank, which is heavily funded by the Bill and Melinda Gates Foundation.
The ISD said it is working with social media platforms to explore radicalization online, to minimize the impact of extremist recruitment by groups in Europe and North America.
Since buying Twitter in October, Elon Musk has reduced the social media team's staff by 50 percent and cut down its content moderation team to protect freedom of expression.
Musk has been a critic of Twitter's past relationship with federal authorities and the intelligence services, and has released several batches of the so-called "Twitter Files" since late last year.
Tyler Durden
Sun, 01/22/2023 - 16:30