Judge Grants Restraining Order Against Illinois "Assault Weapon" Ban
Just 10 days after Illinois Governor J.B. Pritzker signed into law a ban on so-called "assault weapons" and "high-capacity" magazines, a state judge has issued a temporary restraining order against it -- and said legislators and the governor "egregiously violated" procedural requirements under the Illinois Constitution in their rush to enact the measure.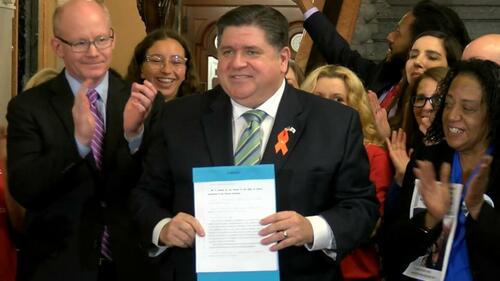 For now, the restraining order only provides relief to the 866 individual plaintiffs who joined a particular one of multiple lawsuits challenging the ban, but it signals that those plaintiffs are likely to prevail in their suit.
It's also yet another powerful shot across the bow of gun-grabbing politicians, who everywhere find themselves reeling in the face of last year's pivotal Supreme Court decision in New York State Rifle Association, Inc. v Bruen.  
"Plaintiffs are being immediately and irreparably harmed each day in which their fundamental right to bear arms is being denied," wrote Judge Joshua Morrison in his 11-page ruling. He rejected the government's assertion that the law did not impact a fundamental right.
What's more, Morrison said "the plaintiffs have shown a likelihood of success" in their suit against the law, known as the Protect Illinois Communities Act. That likelihood springs largely from the plaintiffs' assertion that the rushed legislative process was unlawful:
"This Court finds that the Defendants [Pritzker et al] unequivocally and egregiously violated the Three Readings Rule of the Illinois Constitution in order to circumvent the Constitutional requirements and avoid public discourse."
Morrison also said the law isn't likely to survive scrutiny under principles established by last year's Supreme Court Bruen decision.
The law has already been severely undercut by Illinois' county sheriffs -- as nearly every one of them has promised not to enforce it, saying it's a violation of the Second Amendment. Pritzker called it "political grandstanding at its worst." 
The Illinois government passed a law banning "assault weapons".

In red are the counties whose Sheriffs have publicly stated they're refusing to enforce it.

Hopefully, they'll start refusing to enforce every other unconstitutional gun control law too. pic.twitter.com/BF6uby3gNK

— Spike Cohen (@RealSpikeCohen) January 19, 2023
The Illinois law made it illegal to sell a list of some 170 specific semiautomatic rifles, shotguns and pistols, with the latter category largely comprising AR-style pistols. Targeted firearms that were owned prior to the ban are grandfathered, but must eventually be registered with the Illinois State Police.
The new law also outlaws long gun magazines with a capacity greater than 10, and handgun magazines with a capacity greater than 15. Grandfathered magazines needn't be registered, but if you dare to have possess one outside of private property in Illinois, you'll face a $1,000 fine. 
The judge also said the law's exemption of certain classes of people wasn't rational. For example...
"The Court cannot find it logical that a warden of a prison (included in the exempted persons category) is necessarily better trained or more experienced in the handling of weapons than retired military personnel (no included in the exempted persons category)." 
This was a state court decision. The law faces another challenge in federal court, where plaintiffs accuse Illinois of outlawing firearms and magazines that are "commonly possessed and used for lawful purposes," and therefore protected by the Second Amendment.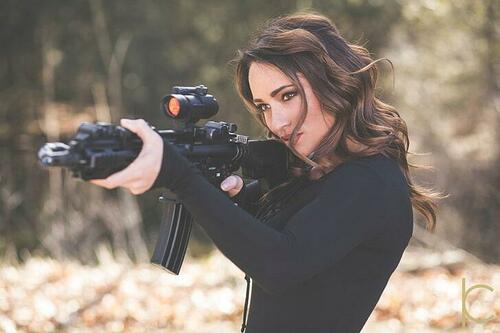 Tyler Durden
Sat, 01/21/2023 - 19:00