Two Democrats Call For Investigation Into Biden Classified Documents Case
Authored by Jack Phillips via The Epoch Times,
At least two Democratic senators have called for a full investigation into President Joe Biden's handling of classified materials after several batches of documents were found at an office and his home in Delaware.
"The reports about President Biden's mishandling of classified documents are extremely irresponsible and disturbing," Manchin (D-W. Va.) told Fox News on Jan. 20.

"These allegations should be investigated fully."
The development "raises serious questions, and the appointment of an unbiased special prosecutor to investigate the matter is the right step," Sen. Tim Kaine (D-Va.) told Fox.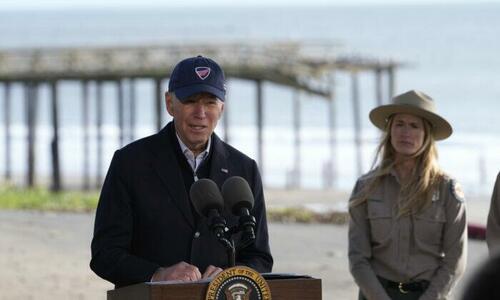 Sen. Debbie Stabenow (D-Mich.), who recently confirmed she wouldn't be running for re-election in 2024, told NBC News last week that the reports of handling classified documents is a bad look for the White House.
"Well, it's certainly embarrassing. Right?" Stabenow stated.

"I mean, it's embarrassing that you would find a small number of documents, certainly not on purpose. They don't think it's the right thing and they've been moving to correct it, working with the Department of Justice, working with everyone involved, with the [National] Archives, and so from my perspective, you know, it's one of those moments that obviously they wish hadn't happened."
Their comments came just hours before Biden's lawyer confirmed the Department of Justice (DOJ) searched his home, while an FBI spokesperson confirmed the search to Fox News on Saturday. The search of his Delaware residence reportedly lasted hours, the FBI said.
"DOJ took possession of materials it deemed within the scope of its inquiry, including six items consisting of documents with classification markings and surrounding materials, some of which were from the President's service in the Senate and some of which were from his tenure as Vice President," Bob Bauer, his attorney, said.

"DOJ also took for further review personally handwritten notes from the vice-presidential years."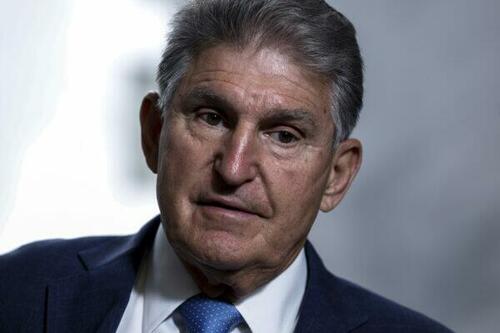 Sen. Joe Manchin (D-W. Va.) speaks to reporters in the Hart Senate Office building in Washington, on Aug. 1, 2022. (Anna Moneymaker/Getty Images)
Assistant U.S. Attorney Joseph Fitzpatrick confirmed Saturday that the FBI had executed "a planned, consensual search" of the president's residence in Wilmington. The president and first lady Jill Biden were not at the home when it was searched. They were spending the weekend at their home in Rehoboth Beach, Delaware.
Speaking to reporters during a trip to California on Thursday, Biden said he was "fully cooperating and looking forward to getting this resolved quickly."
"We found a handful of documents were filed in the wrong place," Biden said.

"We immediately turned them over to the Archives and the Justice Department."
The Biden investigation has also complicated the Justice Department's probe into Trump's retention of classified documents and official records after he left office. The Justice Department says former President Donald Trump took hundreds of records marked classified with him upon leaving the White House in early 2021, and that it had to obtain a search warrant to retrieve them.
After the initial discovery of Biden's documents, Trump has asserted that the DOJ is treating the president differently.
"When is the FBI going to raid the many homes of Joe Biden, perhaps even the White House?" Trump asked in a social media post earlier in January.
Attorney General Merrick Garland has appointed former Maryland U.S. Attorney Robert Hur as a special counsel to investigate any potential wrongdoing surrounding the Biden documents. Hur is set to take over from the Trump-appointed Illinois U.S. Attorney John Lausch in overseeing the probe.
"Since the beginning, the President has been committed to handling this responsibly because he takes this seriously," White House lawyer Richard Sauber said Saturday. "The President's lawyers and White House Counsel's Office will continue to cooperate with DOJ and the Special Counsel to help ensure this process is conducted swiftly and efficiently."
Tyler Durden
Sun, 01/22/2023 - 17:30