California Drought Eases As Reservoir Levels Rise And Snowpack Booms
California has experienced water shortages in recent years due to a combination of factors, including drought and increased demand. A parade of storms has eased a historic water crisis, replenishing reservoirs and increasing snowpack. 
The latest data from the official website of the State of California shows 97% of major reservoir levels are at normal levels for this time of year. This is great news following last summer when reservoir levels were dangerously low.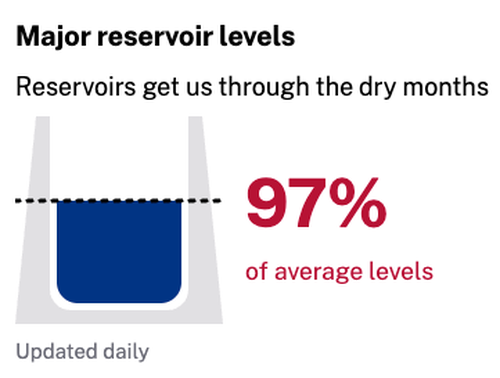 Here's a map of the major reservoirs. Most are at average levels, except for a few.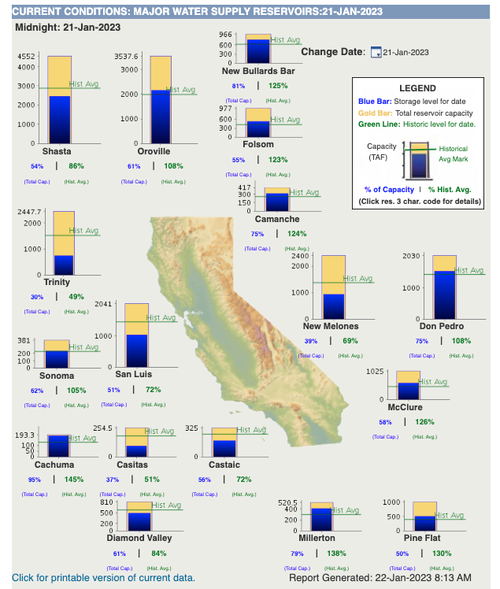 Nearly a month of storms has also boosted the state's vital snowpack in the Sierra Nevada Mountains. State data shows statewide snowpack levels are 126% above average levels for this time of year. We recently pointed out snowpack levels were at their highest in four decades.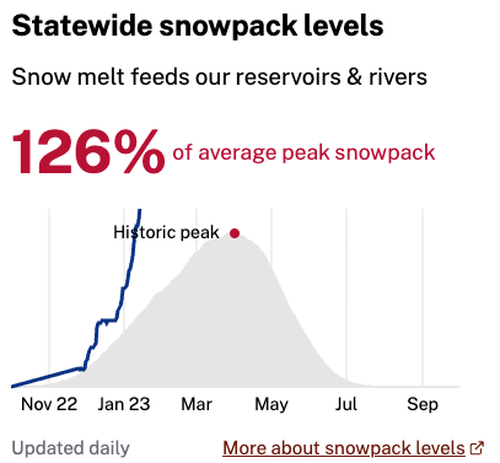 Only a small portion of California remained in extreme drought. The heavy rains and snow have eased drought conditions.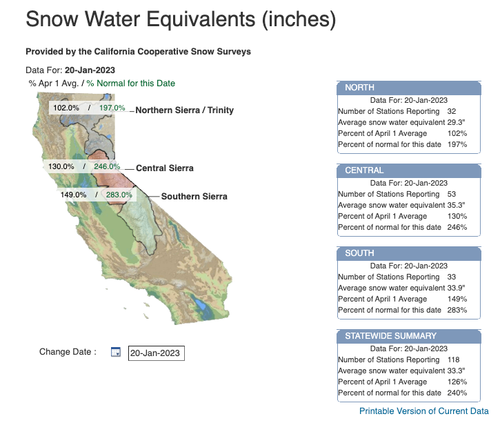 The storms were part of a moisture conveyor belt over the Pacific Ocean called atmospheric rivers. This resulted in one of the wettest California winters on record. 
Much of California's water comes from reservoirs and snowpacks. The deluge of storms has prevented the price of water trading on the Nasdaq Veles California Water Index from topping new highs. The contract currently trades at $1,020 an acre-foot, about 20% lower from the top of $1,282 recorded in September of last year.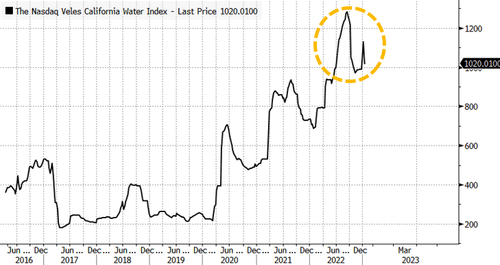 The rain and snow have been "very exciting," Andrew Schwartz, lead scientist at the University of California, Berkeley Central Sierra Snow Lab, told CNN, though he remained "cautiously optimistic" for this summer. 
Tyler Durden
Sun, 01/22/2023 - 22:00