Egg Crisis Sparks Soaring Interest In Backyard Farms
Covid supply chain snarls turned millions of Americans into "preppers" overnight. The run on toilet paper, food, guns, ammunition, and other essential items for survival pushed millions to consider preparedness for a crisis.
Remember all those old-school preppers? The media used to refer to them as "extreme" and even called them "tin-foil hat conspiracy" folks, but during the shutdowns, those folks were right, and the mainstream media got it wrong. 
The next shortage underway is eggs. Readers have seen our notes on supermarkets nationwide running out of eggs. The egg shortage is so severe that last week the US Customs and Border Protection reported that egg smuggling from Mexico erupted. 
And why is that? Well, a dozen Grade A eggs in the US have topped $4.25 at supermarkets. In Mexico, a 30 count of eggs is about $3.40. 
US egg prices have topped the national average gasoline per gallon price at the pump.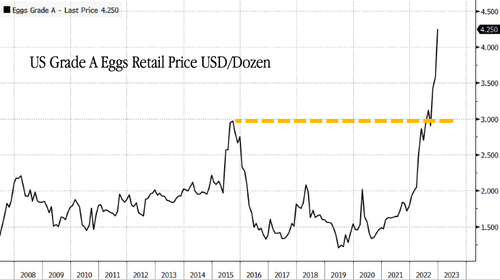 As a result of the egg crisis, internet search trends on Google show Americans are panic searching where to find egg-laying hens for their backyard. 
The search trend "where to buy chickens near me" erupted to a near multi-decade high.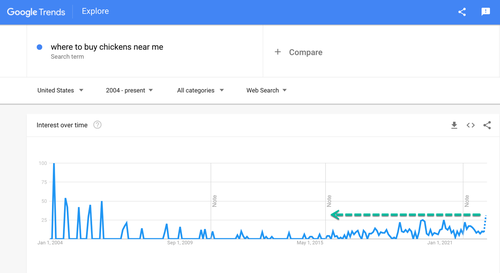 "Buy chickens near me" searches explode across the US.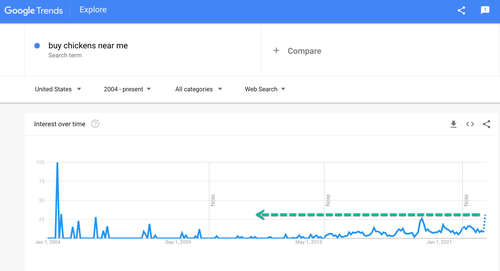 Besides the Covid spike, "how to raise chickens" has spiked to levels not seen in a decade.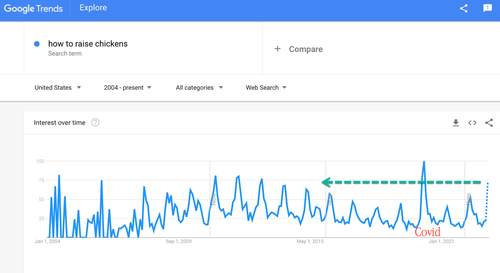 Over the last several years, food insecurity has pushed many Americans to create 'little backyard farms'- something their parents or grandparents did more than half a century ago. Living off the land was standard decades ago, but as metropolises sprung up, people relied more on a corporation (or even the government) to provide food.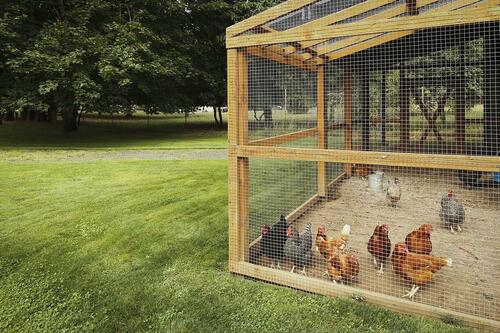 Soaring distrust in government and corporations had transformed many into preppers following the pandemic shutdowns when some supplies were impossible to find. People don't want to be left empty-handed when the next crisis arises. This has led to a new generation of preppers and the normalization of being prepared. 
Tyler Durden
Sun, 01/22/2023 - 23:00