The Retail Exodus Continues: Nike's Flagship Store Closes In Seattle After 26 Years
The exodus from Seattle looks like it's officially on. 
No sooner did we prep a report indicating that Amazon is going to be letting an office lease in Seattle expire for only the second time ever, we also come across news that the Nike Store - which has been open for 26 years on Sixth Avenue and Pike Street in Seattle - has shut down. 
The Nike store has "shut its doors for good", according to the Daily Mail, right after its neighbor down the street, Regal Cinemas, also announced they would be rejecting the lease to the Meridian 16 multiplex one block away. 
"I'm heartbroken," one resident told the Seattle Times. "Pretty bummed," added another customer, who said he shopped at the store on a weekly basis and that it would take him "over an hour" to get to Nike's new location. 
Business writer Paul Roberts for the Seattle Times noted about the closure: "Its exit sounds an ominous note for a downtown that hasn't been able to catch its stride since the pandemic."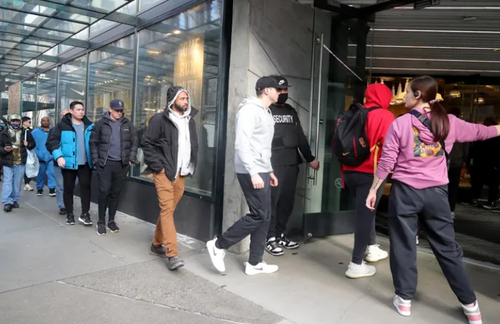 For the rest of us, it's confirmation of what we have all seen with our own two eyes over the last half-decade: U.S. cities are crumbling under the weight of high taxes, combative stances with law enforcement and far left liberal policies. 
Jeffrey Rosen, a commercial real estate broker at Seattle Pacific Realty who specializes in retail, told The Times: "Downtown is a mixed bag. There's some recovery going on — and there's some folding up and going away going on as well."
Nike, meanwhile, hasn't shared precisely why it was closing its location. It's befuddling to some customers who noted that the store "always has a line outside of it". 
We can take a guess. As the Mail noted, "2022 mark[ed] the deadliest year for the homeless population in King County", with 310 deaths in the homeless community, up 65% from 2021, including 18 homicides and 160 fentanyl-related overdoses.
General crime in the city has also stayed high, with 285 rapes, 1,654 robberies and 3,258 aggravated assaults being reported in 2022 through November. Those numbers were on a par to match the year prior. 
Retail vacancy in Seattle sits at 13.5%, the report says, up from 2% in 2019. 
Tyler Durden
Mon, 01/23/2023 - 05:45