Russian Warship Armed With Hypersonic Missiles To Join China In South Africa-Hosted Drills
The Russian navy is set to participate alongside the Chinese and South African navies in exercises set for February off South Africa, Russia's state TASS has announced. 
Importantly, the Russian frigate named 'Admiral of the Fleet of the Soviet Union Gorshkov' is armed with hypersonic cruise missiles, after it entered deployment in the Atlantic Ocean three weeks ago.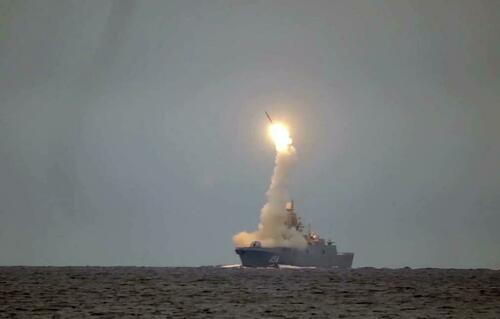 The Zircon hyperonics it is carrying are believed to be able to fly at nine times the speed of sound, with a range of over 620 miles. The ship is expected to traverse the Mediterranean, making its way to Russia's port at Tartus, before heading south.
"'Admiral Gorshkov' … will go to the logistic support point in Syria's Tartus, and then take part in joint naval exercises with the Chinese and South African navies," TASS reported.
The South African National Defense Force has also confirmed the drills, which will run February 17-26 and be located off the port cities Durban and Richards Bay, describing that the exercise aims "to strengthen the already flourishing relations between South Africa, Russia and China."
The South African military also pointed out it will be the second joint drills involving the three countries, after a 2019 exercise.
Interestingly, the timing of the new drills will correspond with the one year anniversary of Russia's Feb.24 invasion of Ukraine. Given that it remains a US ally, South Africa is coming under heavy criticism for hosting the drills, and for also allowing Russian warships at its ports.
South Africa had been among the some three dozen countries to abstain from a UN vote last year to condemn Russia's annexation over the four eastern Ukrainian territories. 
The New York Times reported of the US reaction as follows: 
The United States, which has fostered a decades-long strategic partnership with South Africa, immediately expressed disapproval. David Feldmann, a spokesman for the United States Embassy in Pretoria, South Africa, said in a statement, "We note with concern" the plan by South Africa to move ahead with the joint exercises "even as Moscow continues its brutal and unlawful invasion of Ukraine."
"We encourage South Africa to cooperate militarily with fellow democracies that share our mutual commitment to human rights and the rule of law." Feldmann said further.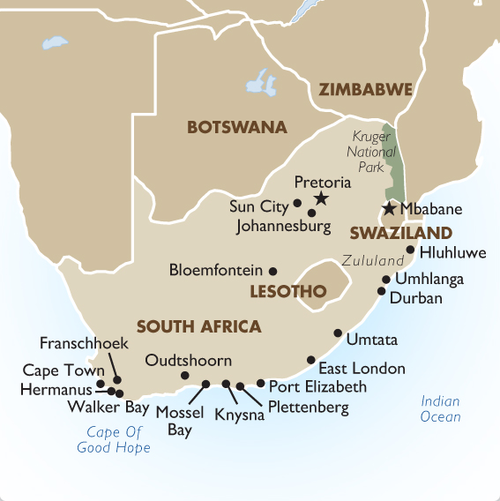 The NY Times further notes on the significance of South Africa's defiant and independent stance: "The naval drill is a show of diplomatic independence for South Africa, analysts said." And further, "South Africa is part of an alliance with Brazil, Russia, India and China — known by the acronym BRICS — and this naval exercise reasserts South Africa's position that it will not allow the conflict between Russia and Ukraine to dictate its diplomatic relations."
Tyler Durden
Tue, 01/24/2023 - 09:00