ZH Geopolitical Week Ahead - Germany's Leopard Tank Dilemma & Warnings Of "Global Catastrophe"
A weekly round-up of geopolitical flashpoint and energy news we're keeping our eyes on, and trends impacting global markets, which will later be accessible for Premium members and above...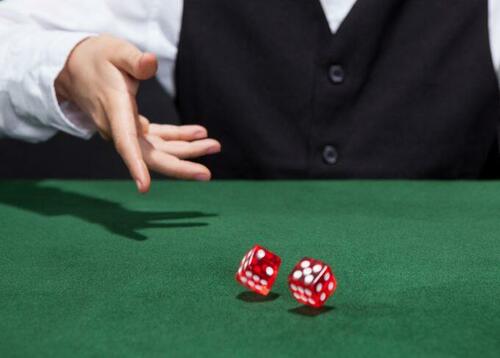 The start of this week saw no less than four top level Russian officials warn of impending "global catastrophe" if the West keeps ramping up heavier arms to Ukraine, now as the decision of Germany to sign off on sending its Leopard II tanks looms.
State Duma Chairman Vyacheslav Volodin, the speaker of the lower house of Russia's parliament, asserted in fresh remarks that NATO providing more weapons to Ukraine risks "global tragedy that would destroy" Western countries. "Supplies of offensive weapons to the Kyiv regime would lead to a global catastrophe," Volodin said. "If Washington and NATO supply weapons that would be used for striking peaceful cities and making attempts to seize our territory as they threaten to do, it would trigger a retaliation with more powerful weapons."
And one can read further ultra dire warnings from Moscow's point of view... specifically from Lavrov, Peskov, and Medvedev... all statements issued on Monday. The red line is being laid out quite brightly. 
As for whether these escalatory scenarios will come to pass, with Russia and the West continuing to slide toward direct military confrontation, the question of whether or not Germany resists the growing pressure from allies for it to lead the way on sending its Leopard 2 main battle tanks looms. Can Berlin resist? Will Kremlin warnings be heeded by Berlin? And for how long? Despite a growing political rift both within the Scholz government among NATO allies more broadly, it's not looking good. Germany has already bowed to pressure early in the conflict, given it walked away from its historic neutrality. The outcome to the tank question is likely to be decided by month's end.
January 22, 2023
To gain a sense of the gloomy, apocalyptic outlook from Moscow on a looming war with NATO and the future course of the Ukraine conflict, see the above weekend Russian state TV segment with a panel of officials moderated by editor-in-chief of RT, Margarita Simonyan. Very serious talk indeed.
* * *
Below are global developments we are closely following this week...
Russia-Ukraine
China-Asia
Middle East/World
Energy
Tyler Durden
Mon, 01/23/2023 - 19:40