BofA Slashes Investment Banking Bonuses By 30% But Issues $1 Billion Company-Wide Stock Award
The bonus cuts for most dealmakers on Wall Street are continuing, but Bank of America is trying to soften the blow slightly across its employee-base by issuing new equity awards to some of its staff. 
The bank has cut bonuses for its dealmakers by about 30% this year Bloomberg reported this week. This puts the bank in line with other competitors who have implemented similar cuts - almost all of which have been taken from the pockets of investment banking, as dealmaking dried up in 2022. 
Bonuses were also cut in equity capital markets and leveraged finance, with some bonuses down by as much as 50%, the report says.
But it isn't all doom and gloom from the bank - it also announced it would be dividing up a $1 billion stock award amongst "almost all of its employees". Staff who earn as much as $500,000 a year are eligible for the additional stock bonus, which makes about 97% of the bank's workforce eligible. 
Bank spokesman John Yiannacopoulos told Bloomberg this is now the 5th year the bank has issued such awards, which have now cumulatively totaled $3.3 billion. 
"Each eligible employee will receive between 65 and 600 restricted stock units, based on compensation," the memo from CEO Brian Moynihan, reported on by Bloomberg, said. Employees would be awarded the full vale of the award in March, the report says. "Our Sharing Success awards are one of many ways we invest in our teammates," he continued.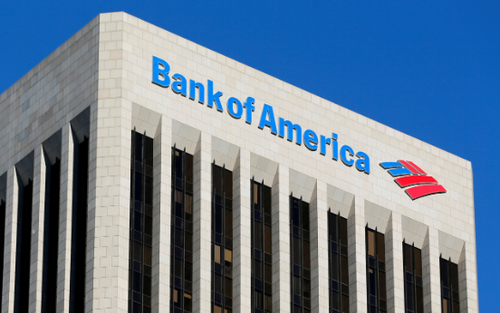 Previously, employees who had annual compensation of up to $100,000 had received one time cash bonuses. They will now be getting stock bonuses instead, the report notes. 
Moynihan also said the bank is going to continue to be "very competitive" on compensation going forward. 
We noted last week that Deutsche was the latest to cut its investment banking bonuses by 40%. 
Credit Suisse Group AG Chairman Axel Lehmann also made a statement last week warning about lower bonuses after what he called a "horrifying year". Recall we wrote days ago that the bank had come out and was considering a large cut to its bonus pool. It was considering a 50% cut to its bonus pool, Bloomberg reported last week. 
Credit Suisse and J.P. Morgan join a number of Wall Street banks who laid off employees, cut bonuses or both after a torrid 2022. Goldman Sachs, for example, is set to lay off up to 4,000 employees, we noted last month. The bank was also "considering shrinking the bonus pool for its more than 3,000 investment bankers by at least 40 per cent this year".
Also in mid-December, we wrote that Ernst and Young would be cutting its bonuses entirely. The company held an "all hands" meeting two weeks ago where it delivered the news to its employees. The company is in the midst of splitting its audit business from a tax and advisory business heading into 2023. Morgan Stanley's Asia banker bonuses were also at risk by as much as 50%, we wrote days before that. In December, we also noted that Jefferies was considering slashing bonuses. 
Tyler Durden
Wed, 01/25/2023 - 12:27