Elon Musk Denies Reports He Is Seeking To Raise $3 Billion To Pay Off High Interest Twitter Debt
Elon Musk is publicly denying a new report that he was seeking as much as $3 billion to pay off high interest Twitter debt. The original headline was according to a new report from the Wall Street Journal that broke mid-day Wednesday. Musk quickly took to twitter after the report broke to state that it wasn't accurate.
No

— Elon Musk (@elonmusk) January 25, 2023
Twitter currently has $13 billion in total debt as a result of Musk's buyout of the company. In December, Musk's team had discussed selling up to $3 billion in new Twitter equity to help manage the leverage, the Journal first reported.
An equity raise, if successful, would likely target "an unsecured portion of the debt that carries the highest interest rate", the report said. It would offer some much needed breathing room for Twitter, which has lost between 30% and 40% of ad revenue, according to various reports, since last year. 
Musk's team reportedly reached out to both new and existing backers of Twitter regarding the deal, WSJ claimed. The report noted that Twitter's unsecured bridge loans total $3 billion and are "the most expensive portion of the $13 billion debt package" with an interest rate of 10% plus the secured overnight financing rate.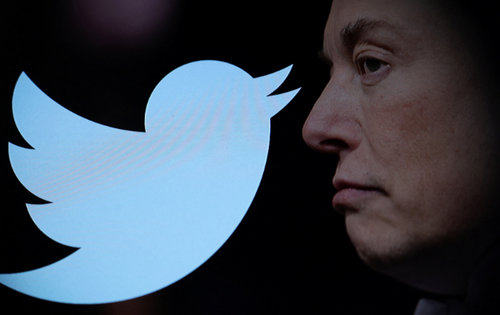 Twitter's first quarterly interest payment is due at the end of the month, the report notes. The company's "annual interest burden has increased by over $100 million" since Musk announced the deal last April, it continues.
Estimates of the company's annual interest expense sit at around $1.25 billion per year. 
It is unclear the equity terms - if any ever existed - Musk was looking to raise cash at, though it is widely assumed that if such a deal were to consummate, Twitter's equity valuation would be far lower than the price at which Musk bought the company. Some investors in the original takeover deal, like Fidelity, have already marked down their stake in Twitter by as much as 56% since Musk's takeover. 
In November, Musk had commented that Twitter was losing as much as $4 million per day. Since then, Musk has gone on a firing spree, laying off scores of former employees and reducing Twitter's workforce to a small percentage of what it was under previous leadership. 
Due to the 6,000 job cuts, Musk has estimated that the company could wind up cash flow breakeven in 2023. 
"Beware of debt in turbulent macroeconomic conditions, especially when Fed keeps raising rates," Musk Tweeted back in December. 
Tyler Durden
Wed, 01/25/2023 - 13:28