House Committee Chair Calls For Probe Into '$60 Billion' In Fake COVID-19 Unemployment Claims
Authored by Katabella Roberts via The Epoch Times (emphasis ours),
House Ways and Means Committee Chairman Jason Smith (R-Mo.) is calling for an investigation into the "historic theft of taxpayer dollars from COVID-era unemployment programs" after a report by the Government Accountability Office (GAO) found that as much as $60 billion may have been spent on fraudulent claims for unemployment insurance during the pandemic.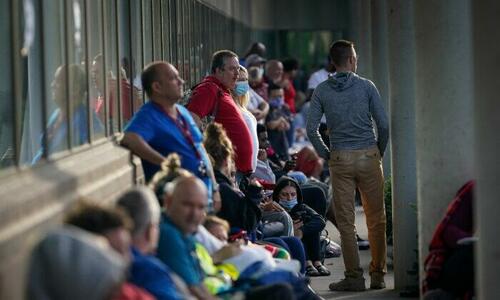 The report, released on Jan. 23, said that the Department of Labor (DOL) stated that about $878 billion in total unemployment benefits were paid from April 2020 through September 2022.
GAO said that at least $4.3 billion in unemployment insurance (UI) fraud has been formally confirmed by state workforce agencies, while at least $45 billion in payments have been flagged for potential fraud by the DOL's Office of Inspector General.
The federal government started an unemployment aid program in March 2020. GAO added that it's difficult to know for sure the extent of fraud in unemployment insurance programs across the system during the pandemic.
For example, it noted that the Labor Department, based on states' reviews of samples of claims, estimates that as much as $8.5 billion was spent on fraudulent UI claims in 2021.
According to GAO, if that level were to be extrapolated to total spending across all UI programs during the wider pandemic period, it would suggest more than $60 billion in fraudulent payments were made.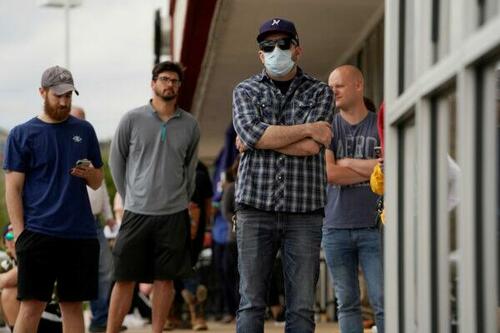 'Hard-Earned Tax Dollars Lost to Criminal Activity, Fraud'
The report notes, however, that the figure is an estimate, subject to limitations regarding its validity and accuracy, and should be "interpreted with caution" while the actual amount is unclear.
In a statement on Monday, Smith said that the GAO report "only scratches the surface of what is publicly known about the unprecedented scope, size, and severity of the fraud."
"This report proves what Republicans have already been saying. American families, whose wages have eroded under President [Joe] Biden's inflation crisis, have watched as hundreds of billions of their hard-earned tax dollars were lost to criminal activity and fraud because Democrats refused to acknowledge the problem and repeatedly rejected Republican efforts to put basic safeguards in place to protect against this activity," Smith said.
"Congressional Democrats walked away from their oversight responsibilities of getting to the bottom of how this happened, what they could do to prevent it, and even how much has fully been lost, leaving criminals to profit off the backs of taxpayers. Republicans are committed to investigating fraud and conducting rigorous oversight on behalf of working families," he added.
The Missouri lawmaker also pointed to testimony (pdf) by DOL Inspector General Larry D. Turner in March last year stating that at least $163 billion in pandemic UI benefits could have been "paid improperly, with a significant portion attributable to fraud."
According to The Washington Post, the government has so far recovered just over $4 billion of that, which amounts to just 2.4 percent of the wrongful payments.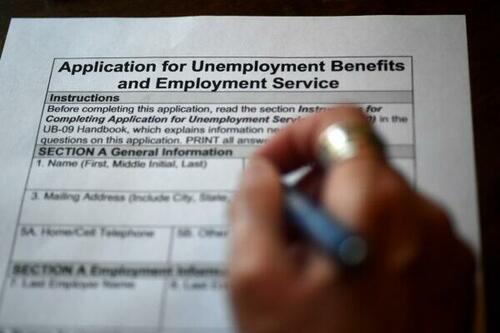 Actual Unemployment Fraud Figure Could Be Much Higher
Smith also pointed to estimates by experts including Blake Hall, CEO of ID.me, who told Axios in 2021 that as much as $400 billion went on fraudulent unemployment claims. Half of all unemployment spending may have been stolen, Hall told the publication.
A statement issued in September 2022 by the DOL inspector general said that more than 190,000 investigations relating to UI fraud have been opened since the start of the pandemic, but so far just over 1,000 individuals have been charged.
While GAO noted in its report that the DOL has taken steps to address fraudulent jobless benefits, such as issuing guidance, providing funding to states, and deploying teams to recommend improvements to state unemployment insurance programs, the watchdog noted that as of December 2022, the department has "not yet developed an antifraud strategy based on leading practices in GAO's Fraud Risk Framework."
Read more here...
Tyler Durden
Wed, 01/25/2023 - 17:40