"Leave Him Alone!!!": Trump Defends Pence After Discovery Of Classified Documents At Indiana Home
Authored by Frank Fang via The Epoch Times (emphasis ours),
Former President Donald Trump defended former Vice President Mike Pence on Tuesday, after classified documents were found at Pence's home in Indiana.
"Mike Pence is an innocent man. He never did anything knowingly dishonest in his life. Leave him alone!!!" Trump wrote on his Truth Social account on Jan. 24.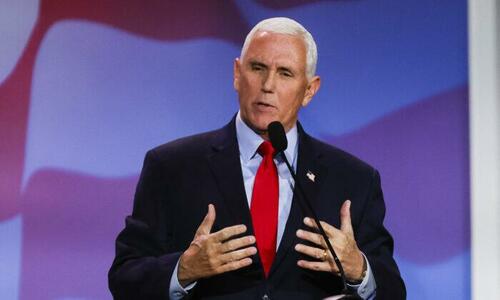 Pence's lawyer, Greg Jacob, told the National Archives and Records Administration in a Jan. 18 letter that a "small number of documents" marked classified were found at Pence's Indiana home two days earlier. The documents were "inadvertently boxed and transported" to the former vice president's home at the end of the Trump–Pence administration.
The discovery came after Pence engaged outside counsel to review records stored at his residence, according to Jacob, who added that the classified documents were "immediately secured" in a locked safe.
"Vice President understands the high importance of protecting sensitive and classified information and stands ready and willing to cooperate fully with the National Archives and any appropriate inquiry," Jacob wrote.
FBI agents visited Pence's residence on Jan. 19 and collected the documents that had been secured, according to Jacob. At the time, Pence was in Washington to attend the March for Life rally.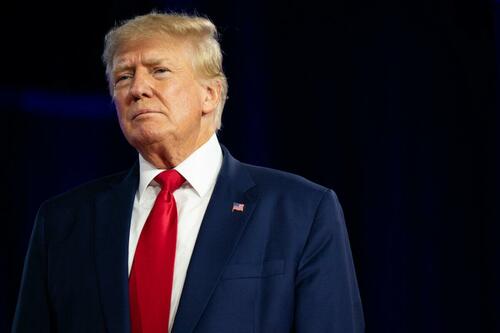 The discovery of classified documents at Pence's home came on the heel of investigations by the Department of Justice over classified documents found in President Joe Biden's Delaware home and his former office space in Washington, as well as in Trump's Mar-a-Lago estate in Florida.
White House press secretary Karine Jean-Pierre did not comment on Tuesday when a reporter asked if the White House had any reaction to Pence's documents.
"I'm not going to comment on any ongoing criminal investigation or any investigation," she said. "As you all know, the Department of Justice is independent, and we will not politically interfere."
Congress
The news of the discovery of classified documents at Pence's residence has generated mixed responses from lawmakers.
House Committee on Oversight and Accountability Chairman James Comer (R-Ky.) issued a statement saying that Pence has agreed to work with congressional oversight.
"Former Vice President Mike Pence reached out today about classified documents found at his home in Indiana," Comer wrote. "He has agreed to fully cooperate with congressional oversight and any questions we have about the matter.
"Former Vice President Pence's transparency stands in stark contrast to Biden White House staff who continue to withhold information from Congress and the American people."
On Jan. 22, Comer accused the White House of "stonewalling" a Republican investigation into Biden's handling of classified documents.
Rep. Jamie Raskin (D-Md.), ranking member of the House Committee on Oversight and Accountability, issued a statement saying it was important for the Department of Justice to conduct its probes.
"It is critical that we allow the Justice Department to carry out its investigations and follow the facts in specific cases, and we should work together on a bipartisan basis to improve all relevant federal policies and practices," Raskin wrote. "There is plainly a lot of work to do."
Sen. Lindsey Graham (R-S.C.) wrote on Twitter on Jan. 24 that he believed neither Biden, Trump, nor Pence had anything "sinister" over how they handled classified documents.
"I don't believe there were 'sinister motives' with regards to the handling of classified information by President Biden, President Trump, or Vice President Pence," Graham wrote. "We have a classified information problem which needs to be fixed."
Special Counsel
Rep. Matt Gaetz (R-Fla.) said it remains to be seen whether Attorney General Merrick Garland would appoint a special counsel to investigate Pence.
"Whether or not Mike Pence gets a special counsel for classified documents found at his residence is dependent on if he announces that he is running for president," Gaetz wrote on Twitter.
Read more here...
Tyler Durden
Wed, 01/25/2023 - 15:45