Seattle Medical Examiner Running Out Of Space To Store Bodies Due To Fentanyl Overdoses: Official
Authored by Jack Phillips via The Epoch Times (emphasis ours),
The health director of the Washington county that encompasses Seattle confirmed the medical examiner's office is struggling to store bodies due to rampant fentanyl overdoses across the city.
"A key indication of just how bad things are at the end of 2022, and likely to get worse and 2023, the medical examiner's office is now struggling with the issue of storing bodies because the fentanyl-related death toll continues to climb," Seattle-King County Public Health Director Dr. Faisal Khan said during a board meeting last week, captured on video by conservative local radio host Jason Rantz.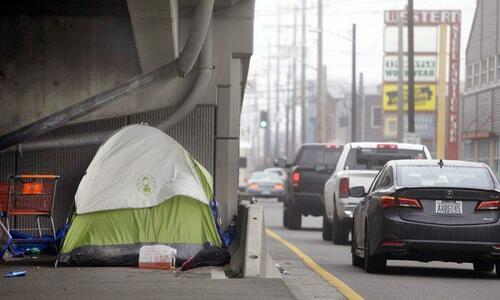 Khan noted that the King County Medical Examiner's Office is "now struggling with the issue of storing bodies because the fentanyl-related death toll continues to climb" due to the "finite space in the coolers they use and that space is now being exceeded on a regular basis."
His remarks came during a King County Board of Health meeting on Jan. 19. A dashboard provided by King County shows that 2022 saw the highest number of fentanyl poisonings—686—as compared with 2021, where only 385 fentanyl overdoses were confirmed.
"When the final review of fatal overdoses is completed in the upcoming weeks, I fear that 2022 will set another heartbreaking record for fatal overdoses in King County. It will more than double the number of lives lost compared to just three years ago, in 2019," Khan said during last week's meeting.
A spokesperson for Public Health—Seattle & King County told Rantz's show on KTTH that officials "have options for temporary morgue surge capacity when our census count gets high, including storing decedents on autopsy gurneys and partnerships with funeral homes."
"We're exploring longer-term options for adding more capacity," the spokesperson said.
Noting the insidious nature of fentanyl, Khan told the board that the powerful synthetic opioid often appears in fake prescription pills, or it can be made to look like cocaine or heroin. It's now involved in about 70 percent of King County overdose deaths as of late 2022.
"People do no realize that they are taking fentanyl," he said, adding that "the biggest driver of these fatal overdoses involves fentanyl in white powder and in fake pills, which are flooding the streets."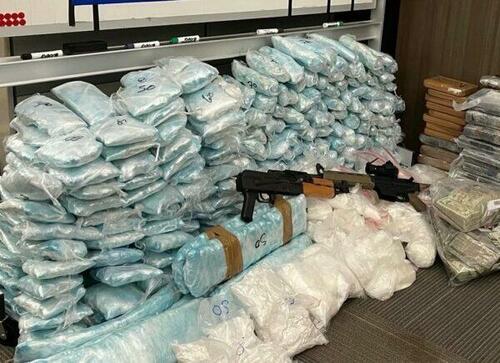 Fueling Homeless Deaths
Meanwhile, a record 310 homeless people died in the Seattle area last year, highlighting the region's struggle to house the thousands of people living on its streets. The 310 deaths in King County surpassed the previous record of 195 homeless deaths set in 2018, the Seattle Times reported, and marked a 65 percent jump over 2021.
"That's just appalling," the paper quoted Chloe Gale, policy and strategy vice president for REACH, the largest homelessness outreach provider in Seattle, as saying.
Seattle Mayor Bruce Harrell said it underscores his administration's urgent need to get more people indoors.
Last year, Public Health—Seattle & King County distributed more than 10,000 kits of naloxone, a medication that can reverse opioid overdoses, and about 100,000 fentanyl test strips. The agency is leading public awareness campaigns about the synthetic opioid and helping people find treatment.
Brad Finegood, who leads the agency's opioid and overdose response, said researchers keep watching the monthly overdose numbers, hoping to see rates flatten out.
"Maybe we're plateauing at a really bad rate and maybe it's going to get worse," Finegood told The Associated Press. "I don't know when it's going to stop."
Other Issues
A report issued in 2022 by a federal commission found that fentanyl and similar drugs are being manufactured in labs in Mexico. Those chemical precursors are mostly shipped from China.
Read more here...
Tyler Durden
Wed, 01/25/2023 - 15:06