20 Red States Sue Biden Admin Over Migrant Parole Program
Two weeks after the state of Texas filed a lawsuit to stop the Biden administration from ignoring a federal immigration law that prevents illegal immigrants from residing in the US if they're likely to rely on taxpayer-funded programs, a group of 20 Republican-led states, spearheaded once again by Texas AG Ken Paxton - have sued the administration again.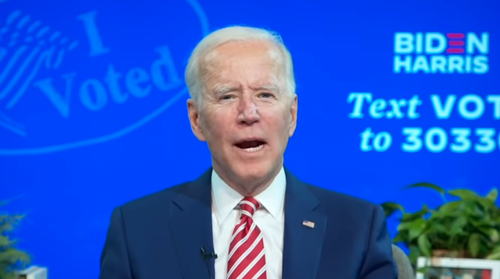 This time, the 20 states and America First Legal, have claimed in the suit that the Department of Homeland Security effectively created a visa program without congressional approval by "announcing that it will permit up to 360,000 aliens annually from Cuba, Haiti, Nicaragua, and Venezuela to be 'paroled' into the United States for two years or longer and with eligibility for employment authorization."
The lawsuit claims that DHS exceeded congressional limits on parole authority - and that the agency can only issue parole on a case-by-case basis. Moreover, the agency did not have the authority to authorize the program, and ignored the mandatory notice-and-comment rulemaking requirement detailed in the Administrative Procedure Act, Just the News reports.
Since President Joe Biden took office, more than 4 million illegal migrants have entered the United States, with a record 2.4 million doing so in fiscal year 2022 alone. The crisis shows no sign of abating, with roughly 216,000 migrants crossing the border in December 2022, an 11% increase over the November totals.

That surge was largely driven by an influx of Cuban and Nicaraguan migrants, which the Biden administration took to indicate that its parole program for Venezuelans was succeeding, given the decline of migrants from that country. Migrants from Cuba, Nicaragua and Haiti would benefit from the expanded parole process. -JTN
When the program was originally announced, President Biden claimed that the aim was to limit the number of uninvited arrivals on the southern border because migrants would be encouraged to obtain pre-approval for entry while still in their home country.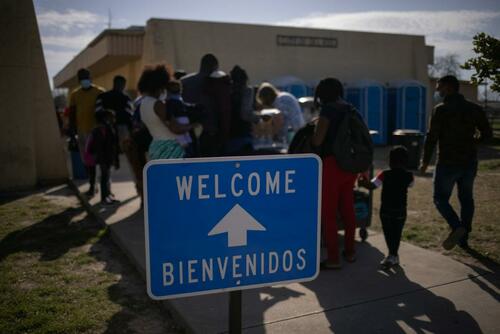 "We anticipate this action is going to substantially reduce the number of people attempting to cross our southwest border without going through a legal process," said Biden.
Read the complaint below:
Tyler Durden
Wed, 01/25/2023 - 20:00