Here's What People Are Expecting From Today's Tesla Investor Day
Tesla is slated to hold its most recent investor day today, with shareholders eagerly awaiting CEO Elon Musk's long-term vision for the electric vehicle manufacturer. 
Shareholders are hoping for a number of updates, including on the company's Cybertruck, its new subcompact vehicle, a refreshing to the existing product line, a long term vision and new manufacturing ventures the company is putting in place. And, of course, Wall Street will be looking for any information or guidance as to how the year is progressing - and how it may continue to progress - from the auto manufacturer. 
The concept of a new subcompact vehicle is front and center, with investors hoping that a lower priced vehicle could move Tesla even further into the mass market for automobiles, according to the Wall Street Journal.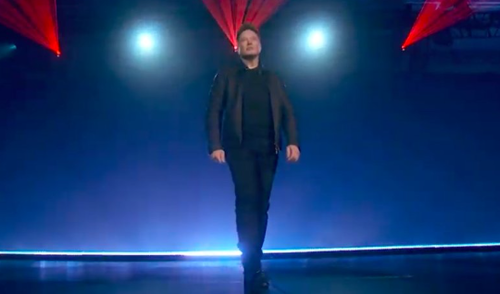 Investors will also look for how the company plans on meeting its 20 million vehicles sold per year goal by 2030. The increase marks a substantial scale higher from the 1.3 million vehicles the company sold in 2022. 
Musk is expected to deliver his "Master Plan 3", which he called a "path to a fully sustainable energy future for Earth" earlier this month. He has confirmed that it will be released during today's presentation. Musk's previous "Master Plans" have included the goals of making battery powered vehicles affordable and competitive, followed by the idea to buy Solar City - a decision that has come under scrutiny due to the precarious financial position of the acquired company at the time. 
Investors will also be on watch for new information about Tesla's humanoid robot, as well as an update on the recent Full Self Driving recall and the grappling match that the company is in the midst of with regulators related to its autonomous driving software. The company's use of AI in the future - both with Tesla and potentially as part of new projects - is also said to be a focus of the event.
Finally, as we wrote about hours ago, the company will also offer up new information on its forthcoming production facility in Mexico. The company is slated to build a new plant in Monterrey, Mexico, it was reported by Bloomberg this week. The announcement comes after weeks of guessing over where the U.S. based EV company would expand its reach next.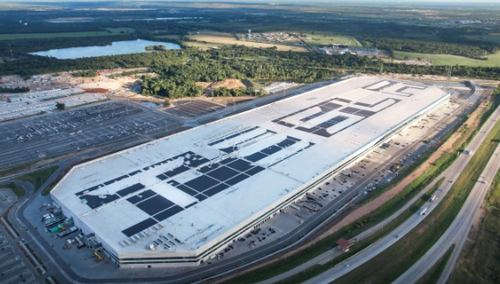 President Andres Manuel Lopez Obrador announced on Wednesday that the facility would help Mexico "build on the millions of combustion-engine vehicles the country already supplies to the US every year," according to Bloomberg. Companies like BMW and GM have also recently announced new investments in Mexico, also. 
Lopez Obrador reportedly spoke to Tesla Chief Executive Officer Elon Musk about environmental commitments for the plant, which included recycled water throughout the manufacturing process. 
AMLO said of the deal: "He was very responsive, understanding our concerns and accepting our proposals. I want to thank Mr. Elon Musk for being very respectful, attentive and understanding of the importance of addressing the problem of water scarcity." 
Tyler Durden
Wed, 03/01/2023 - 11:25