Russia Repels 10 Drones Over Crimea As Kiev Denies It's Behind Spate Of Attacks
The Kremlin said Wednesday that it prevented another 'massive' drone attack on its territory - this time in Russian-held Crimea, stating that a total of 10 drones were shot down or disabled through electronic warfare measures.
"An attempt by the Kyiv regime to carry out a massive drone attack on the facilities of the Crimean peninsula has been prevented," the Russian defense ministry (MoD) said in a statement, as cited in TASS.
"Six Ukrainian attack drones were shot down by air defense systems. Another four Ukrainian drones were disabled by electronic warfare. There were no casualties and destruction on the ground," the MoD said.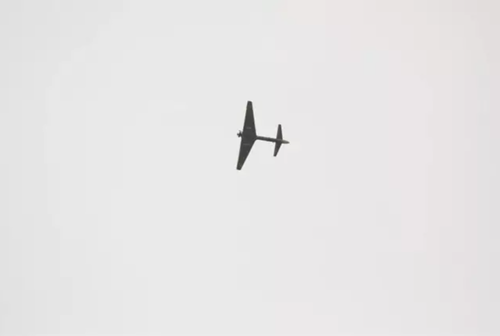 It comes a day after a spate of drone attacks on and near multiple Russian cities were reported. Some of them were reported downed, but others appeared to have hit their targets - including against an oil facility in Tuapse, which lies about 150 miles southeast of the Crimean peninsula, about 500 kilometers from the nearest Ukrainian-held territory.
During those prior attacks, inbound enemy UAVs had been observed outside of Moscow, St. Petersburg, and over the Belgorod region. On Tuesday there were in total possibly half-a-dozen to a dozen or more inbound drones which had been sent against various Russian cities.
Given the air raid alerts and sirens that went out warning heavily populated areas over a span of Monday into Tuesday, The Daily Beast had described it as a day of chaos for Russians:
The strikes were part of what local media described as a "mass drone attack" that appears to have intensified in the last 24 hours.

On Monday morning, residents of an apartment building in the Belgorod region, near the border with Ukraine, were forced to evacuate in the middle of the night after one of four drones crashed into the building, according to Baza. Another drone landed on the roof of a supermarket and exploded, scorching the premises.
The fresh drone attack on the Crimean peninsula comes amid fresh denials by the Ukrainian government that it's targeting Russian soil using drones.
⚡️The drone that crashed near Kolomna in the Moscow region the day before was reportedly filled with explosives

According to Russian media, it had a C4 explosive weighing about a kilogram. Also, during the examination of the aircraft, several charges for RPGs were found. https://t.co/cacYUnHKSP

— War Monitor (@WarMonitors) March 1, 2023
According to regional reports, the alleged attacks have led to new tit-for-tat accusations:
Kremlin spokesman Dmitry Peskov on Wednesday said Moscow does not trust Ukrainian authorities when they say the country's military is not carrying out drone attacks on Russia.

"We don't trust them," Peskov told a press briefing in Moscow, commenting on remarks by Ukraine's presidential adviser Mikhaylo Podolyak who denied Kyiv carries out strikes on the territory of the Russian Federation.

Russia's Defense Ministry on Tuesday accused Ukraine of launching drone strikes targeting infrastructure in several Russian regions.
But this comes after a past year which witnessed a number of sporadic drone and alleged sabotage attacks on sensitive Russian facilities, including military bases, as Ukraine and its backers grow more emboldened. 
One December investigative report written by a US special forces veteran said the CIA was behind many of the covert sabotage operations happening with increasing frequency on Russian soil. President Putin has recently said he sees the conflict in Ukraine and West-backed proxy war there as a fight for the survival of the Russian people, alluding to it as an 'existential threat' in fresh comments. Likely these attacks on Russian soil will only serve to convince much of the Russian public of the accuracy of his words.
Tyler Durden
Wed, 03/01/2023 - 09:10