Tesla To Open New Production Facility In Monterrey, Mexico
After reporting last week that production volume had spooled up at Tesla's new Germany plant, this week we are learning that the Tesla production expansion continues: this time to Mexico.
The company is slated to build a new plant in Monterrey, Mexico, it was reported by Bloomberg this week. The announcement comes after weeks of guessing over where the U.S. based EV company would expand its reach next. 
President Andres Manuel Lopez Obrador announced on Wednesday that the facility would help Mexico "build on the millions of combustion-engine vehicles the country already supplies to the US every year," according to Bloomberg. 
Companies like BMW and GM have also recently announced new investments in Mexico, also.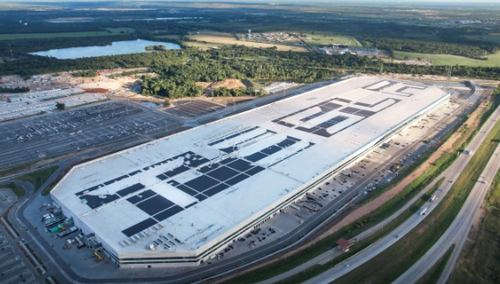 Lopez Obrador reportedly spoke to Tesla Chief Executive Officer Elon Musk about environmental commitments for the plant, which included recycled water throughout the manufacturing process. 
AMLO said of the deal: "He was very responsive, understanding our concerns and accepting our proposals. I want to thank Mr. Elon Musk for being very respectful, attentive and understanding of the importance of addressing the problem of water scarcity." 
AMLO had said in the past that permitting could be called into question for the plant if there wasn't enough water in the area of the proposed production sight. Nuevo Leon, where Monterrey is located, even had to have its water access cut last summer due to dams being at risk of emptying. Tesla had similar water scarcity issues that it had to deal with when building its most recent plant in Germany. 
So far, neither Tesla nor AMLO has specified what Tesla will be building at the new plant, though over the past week there has been renewed talk of Tesla producing an even more affordable subcompact vehicle. The company is also expected to begin producing its Cybertruck within the next 18-24 months.
Tesla will hold its investor day this week, where it is expected to announce further details of the plan. 
Tyler Durden
Wed, 03/01/2023 - 09:30