Jobless Claims Improve (Again) As Labor Costs Soar More Than Expected
Despite the ongoing headlines of layoffs across all industries, US jobless claims data continues to refuse to show anything but an extremely strong labor market, with initial claims at 190k last week (better than the 195k expected) and continuing claims at 1.655mm (below the 1.669mm expected)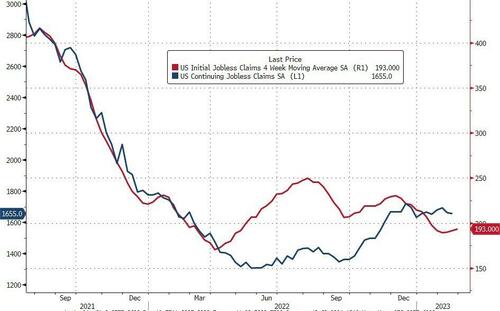 Source: Bloomberg
Kentucky and California saw the biggest drop in claims while Massachusetts and Rhode Island saw the largest rise...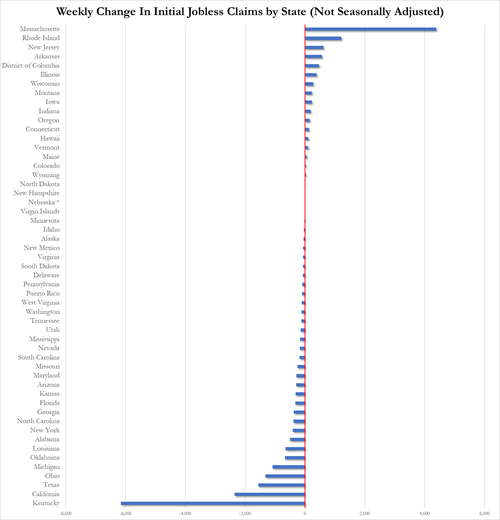 The total number of Americans on some form of unemployment benefits continues to hover around one-year highs...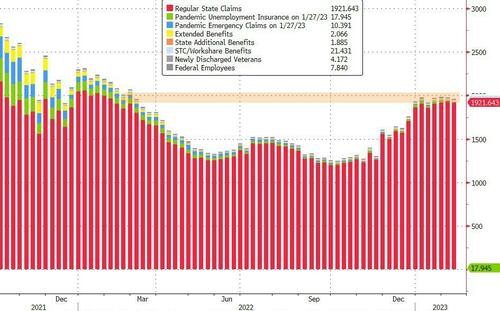 Source: Bloomberg
More problematically for Powell and his pals, unit labor costs for Q4 (final) printed +3.2% QoQ (double the expected 1.6% rise), up for the 7th quarter in a row.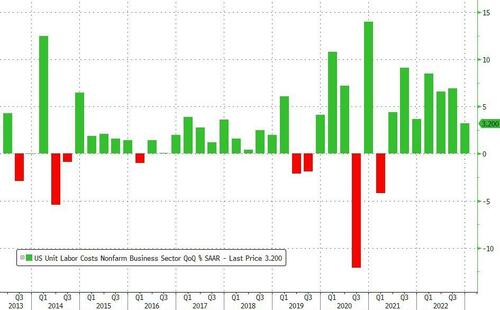 Source: Bloomberg
We're gonna need a bigger rate-hike!
Tyler Durden
Thu, 03/02/2023 - 08:36